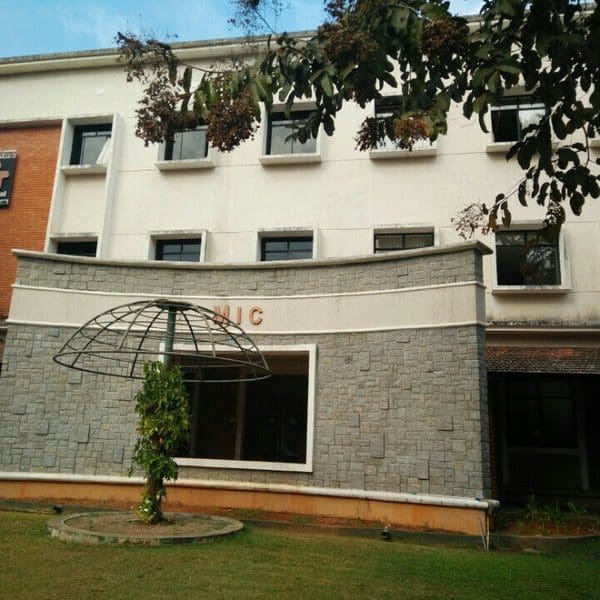 **Disclaimer – This review is based on my personal experience in my first year at Manipal Institute of Communication and might differ from others. Also, I understand that not everyone will have the patience to read through all this even though you're having a tough time deciding on a college, so you can reach me out on Instagram at @thebullroy for any queries you might have about the college and I'll be glad to help. Also, I'll try to make more posts detailing the different clubs of Manipal Institute of Communication and Manipal as a whole and the fests so that people can get a bit of insight into the college and the life they can expect if they join here.
Wishing you all the very best for your upcoming exams and if anyone needs any advice on life, I'd just say, please don't take up a career based on what others want to see in you, just go for where you want to see yourself, everything else will fall in place.**
What is Manipal?
It sounds like a weird question, right?
Even I would have thought the same thing at this point in time last year when I was really confused about which College I want to pursue my undergraduate degree in.
Denying the engineering career that was force-fed to me all my life for something I wanted to do, I had a lot of free time in my hands to look into the various different colleges offering an undergraduate degree in Media and Communication. Being totally honest here, all I knew was that I don't wanna pursue Engineering, what I really wanted to pursue was clouded.
I did always want to work for a positive change (and really needed a long break from Maths), so going in a line of Media and Journalism seemed like the way to go. Even though my parents weren't too approving of this initially (this changed drastically over time), they agreed as long as I promised to give my best.
Now comes the tough part, which College seems like the best option? "X" is closer to me but apparently the academics are not that solid, "Y" is far and academics are strong but are there other activities I can pick up during my time there?
The number of questions that can be asked is infinite and I won't say that you'll find the correct answer for them, citing that every place has its own ups and downs. But there are some things that I can tell you about Manipal and Manipal Institute of Communication in particular.
Coming here was a big gamble for me, looking over other colleges in Bangalore, Pune, and other mainstream cities. I didn't find much available resources about the upsides of this college other than the great academics, but the downsides of the other colleges was something that gave me a gut feeling that this place will be the ideal one for me.
Coming back to the first question, What is Manipal? Why is this small University town in the hills having only two seasons, aka Summer with heavy rain and Summer without rain such a popular destination? I don't think there is any single answer for that, but for me, coming to this place 2300 km away from my hometown of Kolkata has undoubtedly been the best decision of my life.
The academics are obviously a major part of the daily life since at the end of the day, it is the main reason why you are coming here. But Manipal offers more extra-curricular activities than anyone can ask for. Just think of something you're interested in and you'll find a club for it filled with like-minded people.
The people here from all over the country and even from different countries comprise the beautiful cultural diversity that makes Manipal one of the best places to study in. The wide acceptance by the people regardless of your place of origin, the lack of any kind of ragging and the uncountable events happening throughout the year in one campus or the other is bound to keep you busy.
There are way too many *ahem* clubs outside the campus to fulfill all your extrovert needs, but being a hard-core introvert, who is not into partying or anything of that sort, I never felt like I'm missing out on anything. The map is riddled with uncountable number of beaches, the closest being Malpe, which is just 7 km / ₹18 away by bus from the Tiger circle, the main bus stop of Manipal (Approx 400 meters from Manipal Institute of Communication Campus, 600m from MIT).
If you're more into mountains and treks over the sea, there is Agumbe, Kudremukh, etc, all of which are a few hours away. The sheer number of things that you could do is mind-boggling, so if you do come here, please don't waste your time in the room because you'll always have an excuse to stay in your familiar comfort zone but getting out of the comfort zone and realizing who you truly are is one of the best things that you can achieve in Manipal.
Being a couch potato under the umbrella of my parents all my life, I never in my wildest dreams would have ever believed that I could be a leading member of one of the most prominent clubs of Manipal and be a part of the University's official social media team, but here I am now, all within my first year.
I don't know what the future has in store for me but all I know is that my present is certainly really good, all thanks to my initial gamble of choosing Manipal Institute of Communication as a place I want to pursue my undergraduate degree in. For as long as you can find the proper work-social life balance, there will be nothing stopping you. Don't hold back, join the clubs, work there, participate in the extracurricular activities and go out frequently to the numerous places this beautiful state has to offer.
As a professor told me a few days back, "Welcome to Manipal Institute of Communication! Those who want to work and learn and feel great thrive here and those who want otherwise survive here."