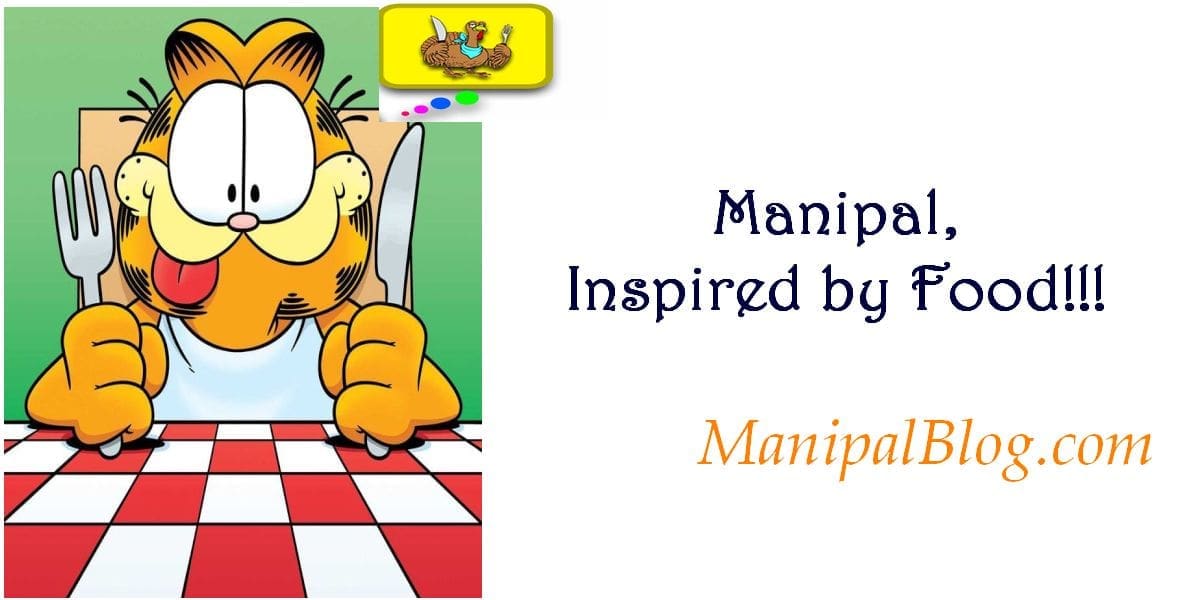 "Shawarma" at HotSpot
oh cummon! "we ALL knoe tht"
"Prawns Masala" at Fishland
ok fishitarians…it's tym to swim
Grab a bite of succulent fresh Goan cuisene with ur choice of rice platter and be amazed by the IMPACT…
"ChocoBrownie Sundae" at Hangyo Saiba
okay, this is evil…this is LUST
Next tym u have a "hungry-kya" moment and want to pamper your taste buds this one is fr u…(and guys, HIGH tym u admit u like this!!!)
P.S ask all 3 to b choco scoops!!!
Uncle's Point "Nutella PanCakes"
This is fr the girls, so u r up at eleven am on a sunday mornin, longin fr some b'fast in bed…get the guy to get these fr u…It's nt listed on the menu, BUT it sure is there!
the place will be crowded(the HM guys hoggin the space)…but it's WORTH the wait
"Chiken Steamed momos" at SnackShack
don't worry if this sounds strange…be rest assured tht the taste of Sikkim comes into ur platter, sure to blow u away…
For the vegies, dnt be disappointed, u get it in veg too
"Butter Masala Dosa" at Pangala
so u missed ur double period, monday mornin…or the prof kicked u out or left with the last 25 bucks in ur pocket…there's enuf Butter and Masala in this to cheer u up…
Utterly Butterly Delicious!!!
Northy Mess "Egg Parota"
in this case, "Northy is Worthy"
🙂
"BBQ Chicken" at CocksNMocks
so we r saints…we didnt go thr fr the drinks! 😉
so if it is a saturday nite and wanna have starters to spice ur party..give this a try
"puffs" at Amita Bakery
College breaks-missed b'fast stomach rumblings-quick visit to the ATM
just stop by and have a bite, drown it all with a lassi on the go
It's "finger lickin good!"
"Almost everything" at the Coffee House
This one is NOT abt the food. It's just the place.
A solitary "anna" caterin to ur needs and "greeds"
so Sachin gt out and the team sank??? make this ur adda…
under the thatched roofs…this is a nice retreat to be in!
This is obv nt all…
Pour out the foodie in you, and be rest assured we'll try it out!!!
"Foodies Forever"
🙂 <3>