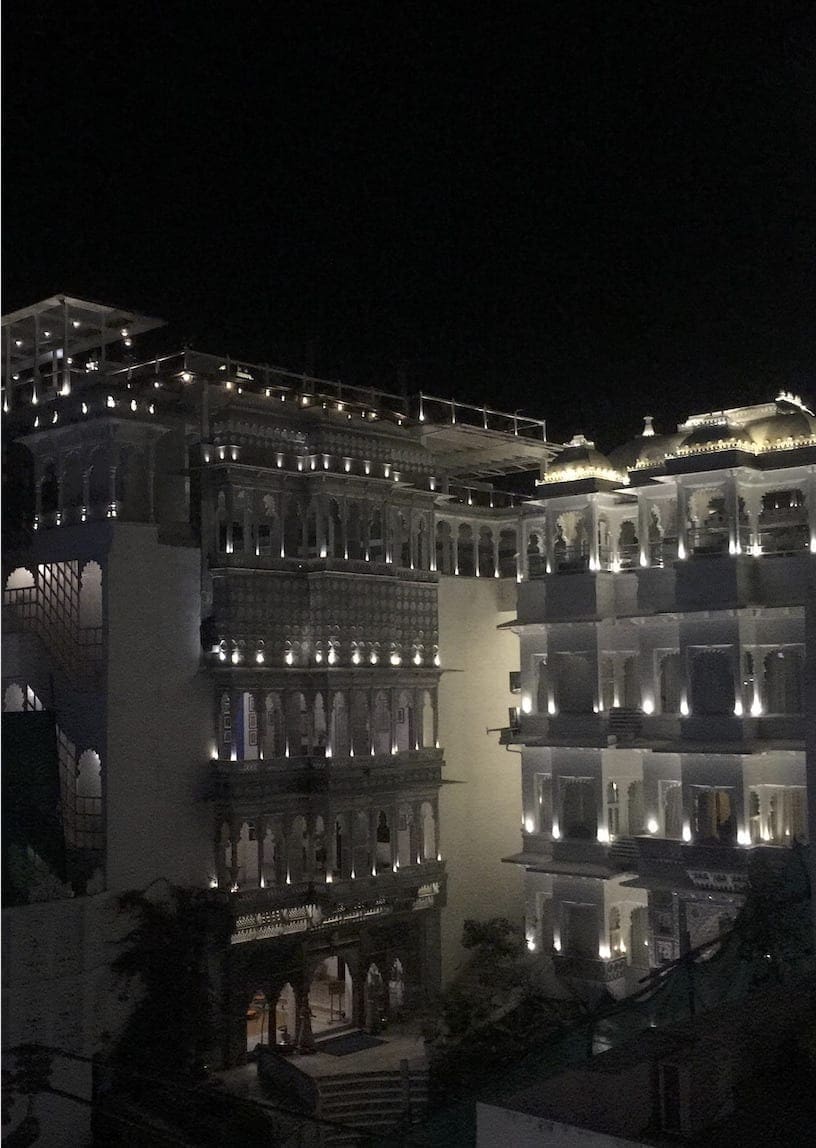 When someone says Rajasthan, the first few things you picture are probably a desert, kings, forts, and palaces. Rajasthan is often synonymous with luxury, royalty, and beauty. However, there is more to the great western state than just its historic prevalence. Its deeply engraved culture and travel-friendliness along with a variety of geographical landforms like hills, deserts, lakes, etc make up for a perfect travel destination for everybody.
Here's how you can explore the vibrant Pink City of Jaipur, The Blue City Jodhpur, and the Golden City Jaisalmer without paying through your nose. 
Best time to travel to Rajasthan
November – February, because summer months here are as hot as 50°C.
How to get there
Trains if you live in close proximity to the state, eg Punjab, Delhi, UP, Gujarat. From other parts, flights are easily available to major cities like Jaipur and Udaipur.
Book in advance
As mentioned previously, winter months are the best time to plan a trip to the Land of Kings, especially if you plan on spending a night in the desert. Since this is the peak time, make sure to book your flights in advance to get the best possible deal. Remember- weekday tickets are cheaper. I would definitely recommend staying overnight in the desert despite the extremely cold atmosphere.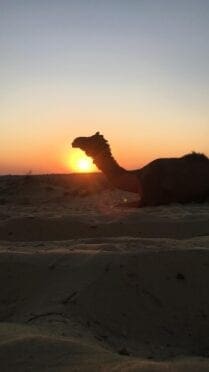 Here, you can enjoy a beautiful sunset, late-night bonfire, and a clear night sky for stargazing. There are some famous events, in case you wish to check these out and plan your travel accordingly: International Camel festival in Bikaner (January), Pushkar Holi (March), Pushkar Mela (November), to name a few.
Homestays/Hostels are your best friends
Hostels and homestays are the most budget-friendly options for accommodation in Rajasthan. However, do your research before booking your stay. Look at reviews, pictures as well as the location so you don't end up spending a lot of time and money in commuting. Some trusted names in terms of security and quality are GoStops and Zostel, which are spread across multiple cities in the state.
You also get to meet and interact with fellow travelers and get to know about more interesting places around. Some hostels in Rajasthan even offer a range of activities like city tours, short hikes, etc at a nominal price, or even for free.
Embrace public transport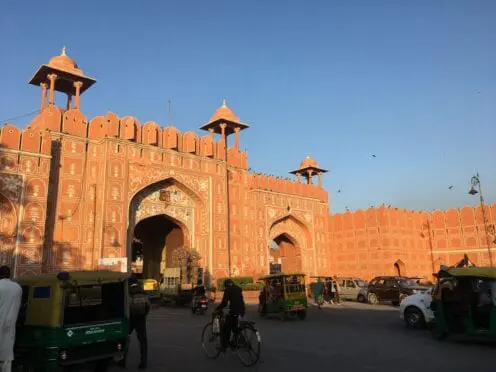 Despite being the largest state in India, the road network in Rajasthan is very well connected. It is extremely easy to find cheap public transport for both inter and intra-city travel. Sleeper buses (both AC and non AC) are available and can be booked online a day or two in advance. City buses and auto-rickshaws are very common, and tuk-tuks in Jaipur can be easily found everywhere. You may need to bargain a little, especially during peak tourist season.
Other than that, consider walking whenever possible. Not only would this help you shed those extra calories from the rich street food, but you may come across some unique things in every street you visit. There are vendors and street performers like sarangi players, flutists, snake charmers, henna artists, and puppet shows in many areas of the cities.
Street food = Cheap food
How can you travel to a different state and NOT explore the local food? A rule of thumb- street food is more authentic as compared to fancier restaurants. You can have a full meal in under Rs. 50/person. Definitely try the delicious kachoris in Udaipur, Mirchi badas in Jodhpur, Dal Pakwan and Laal Maas in Jaisalmer, and Dal baati Churma along with the classic lassi in Jaipur.
You can also go for the variety of thalis available at local small restaurants – most of which are under Rs. 100. Sweet dishes like Ghevar and Moong Dal Halwa can certainly impress any dessert-lover.
Local attractions
History buffs rise, it's your time to shine. There are countless historic attractions all over Rajasthan. Most of these places have student discounts, so make sure to carry your student IDs here. If you're an adrenaline junkie, try out ziplining at Mehrangarh Fort in Jodhpur (Pro-tip: you can bargain here if you're going as a group!).
There are also many exciting places to check out for free, like the lakes and hills of Udaipur. You can even hike up The Jaipur Wall (opposite Amer fort) to get a breathtaking view of the fort and the city.
Shop Local
Not a campaign for #VocalForLocal, but do check out the city markets if you like to shop. Each city in Rajasthan comes with its own specialty: in Udaipur, you can buy bandhej sarees, skirts, etc, as well as home decor. In Jodhpur, you can find a wide variety of bright-colored juttis. Jaisalmer will give you an assortment of handicrafts and textiles while Jaipur is the perfect place to buy silver jewelry, diaries, and so on. You may want to brush up your bargaining skills here to get the best possible price.
Other essential tips
Carry your own things like towels, toiletries, a water bottle, etc so you don't have to buy unnecessarily during your trip.

Do some research before going so you have an idea about the location where you'll be staying, the availability of public transport from there, safety, etc.

Carry cash and change because local stores may not have digital payment options. 

Do carry some warm clothes, because early mornings and evenings in Rajasthan can be a little chilly during the winter months. Prepare in advance in case you're planning to spend a night in the desert as this can get extremely cold.
The state of Rajasthan offers a great blend of both rural and urban lifestyles. With picturesque landscapes, soothing sunsets as well as the hustle of city life, there's a bit of everything in the land of the Royals. And trust me, it doesn't cost an arm and a leg!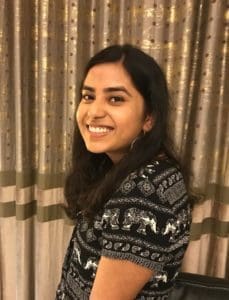 About the Author – I am Tanya Singh, a first-year Master's student at Manipal Institute of Communication.  My interests lie in Corporate Communication and Web Design. When I'm not bingeing The Office, I like to dance, swim, or go hiking.