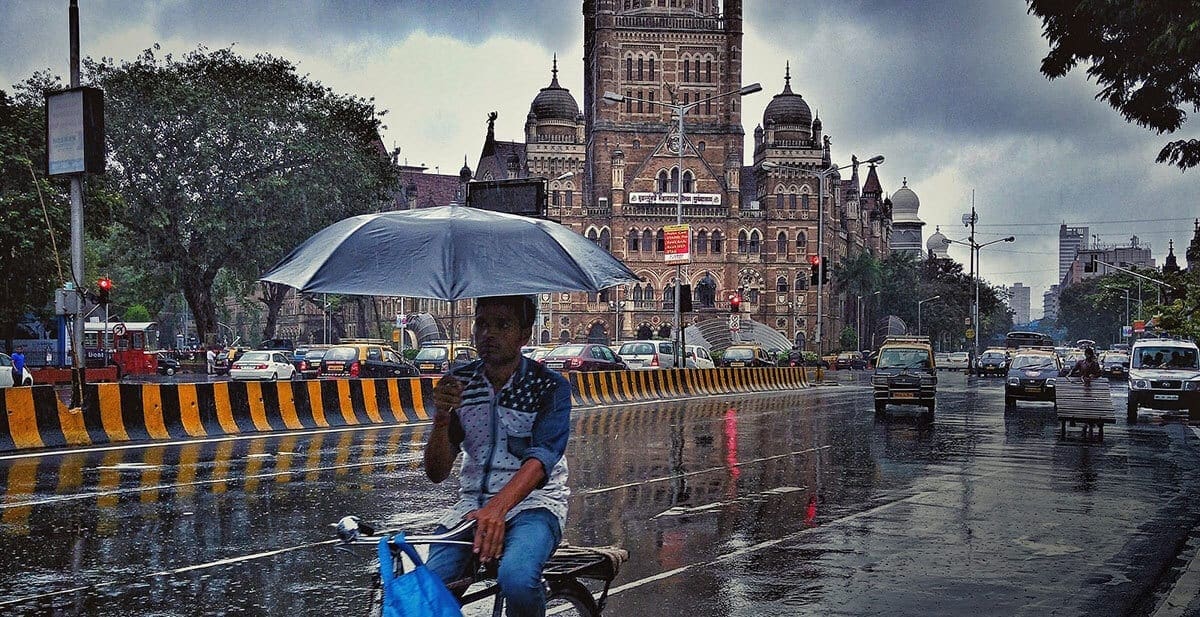 Article by Pashchima Kamal and Ankit Choraria.
The fashion capital, the commercial powerhouse, the bollywood hub, Mumbai is known by quite a few such names. It is this multifaceted persona that attracts people to the city for various reasons. Some people come here with the dreams of giving their careers a jump start while some people show up to soak in all of the city's magic in a short tourist visit. This is where the gleaming towers and the new middle-class co-exist with sprawling slums and entrenched poverty. Mumbai is a spectrum. And the truth is, one cannot really capture the essence of the city unless one is a part of it. So as Mumbaikars from day one, let us try our best to make you a part of the enchantment.
India is a land of innumerable religions and festivities, and while most cities have localized celebrations of a few festivals, Mumbai, popularly known as "Mini-India," celebrates each and every festival with the same zeal and gusto, owing to its diverse culture. Right from Makar Sankranti to Christmas, each festival is celebrated in a grand fashion unitedly by all the communities. However, any celebration is incomplete without mouth-watering delicacies, which is another thing that the city is known for. Mumbai is largely inhibited by people who enjoy the world class cuisines at a five star restaurant the same way they enjoy the spicy and flavoursome street food.
From a basic but popular vada pav to extravagant multi cuisine food, everything is prepared to entice your taste buds in a way you won't forget.
Speaking of popular, one of the main aspects of the city that essentially attracts a large number of tourists is Bollywood. Mumbaikars, let's be honest, how often have you noticed people clicking selfies outside a celebrity's house, or even waiting outside to catch a glimpse of the actor? Our answer is, very often. For quite a few people the reason for their fascination with the city is bollywood. And why not? After all, the Indian cinema is one of the prime sources of entertainment in India and all the actors are quite influential in today's generation.
Apart from the bubbling social life and festivities, Mumbai is also characterized by its hectic schedule and fast pace.
The city is said to wait for nobody and to cope with this pace, Mumbai has a fast, reliant and cheap mode of transportation, the local trains. The local trains, said to be the lifeline of Mumbaikars, caters to several lakhs of people on a daily basis. The tracks of the local train are spread throughout the map of Mumbai like the nerves of a human body. These trains are also used by the "dabbawalas of Mumbai" who cater to thousands of employees everyday providing them with fresh homemade food. Thus, the local trains prove to be a big plus to the city's overall growth and development.

Simple mention of the city's name, sends one into a state of reminiscence. Memories of monsoon rains and hustle-bustle of traditional Mumbai street markets fill the mind with mirth.  Living here does not only mean surviving, but also learning to appreciate the daily tumult, epic traffic and seasonal monsoons, while enjoying life in one of the most cosmopolitan cities in the subcontinent. Let us end with what Yash Chopra once said, "Mumbai is infectious. Once you start living and working in Mumbai, I don't think you can live anywhere else."
Featured image source: Go Getter