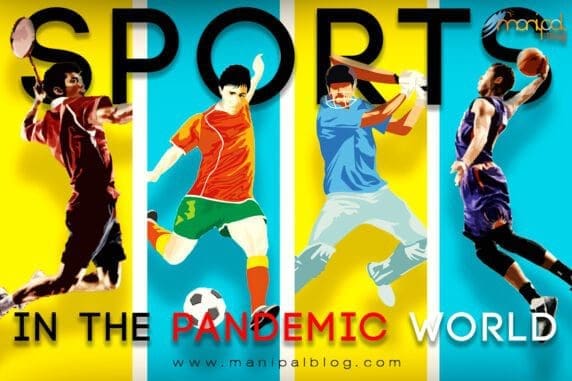 The world was hit hard by the Chinese virus pandemic. COVID-19 and sports are things that do not gel, however humanity found a way. Online chess took the lead!

With heart-breaking news like MS Dhoni bidding adieu to International Cricket, to IPL matches resuming from September 19, the sports arena is abuzz. 
However, the road so far has not been an easy one. The ongoing pandemic has been the culprit for most of the scheduled international and national sports events being postponed or canceled this year.
The 2020 Olympics was the first to be postponed, delivering a massive blow to sportspersons everywhere who have been preparing for it for the past three years. As the hosting country, Japan has taken the most significant economic hit having spent $28 billion to host global spectators. 
And with this, the dominos started falling:
As more and more sporting events took the axe, the future looked bleaker than ever. 
With no viable solutions in sight, it was Taiwan that returned to the sports arena in April. They applied the innovative solution of holding the games in an empty stadium that was filled with effigies and placards that readout supportive messages from the audience.
It cannot be denied that the boisterous cheers of the audience are irreplaceable. Still, companies and leagues across the world were quick to adapt to the new normal. In July, Heineken sent real stadium seats to football fans who were missing the Major League Soccer in the United States.  
On the other end of the globe, The English Premier League took the decision to begin their games from June 17 with strict protocols. According to regulations, not more than 300 people are allowed into the stadium on a matchday, with three zones: Red, Amber, and Green zones. Home teams are responsible for disinfecting everything from the match-balls, corner poles, substitution boards to goalposts.
Players are also banned from spitting and nose-clearing. Handshakes and mass confrontations have also been added to the list, with players being instructed to celebrate their goals while maintaining social distance. 
They also added an indoor mapping for stadium navigation for easy access for fans that can help them to find their seat, toilets, merch stand hassle-free with fewer interactions.
As of September 21, India has also joined the list of countries that are gradually entering the sports arena during the pandemic. According to the Unlock 4 guidelines published by The Union home ministry, public gatherings including academic, sports, entertainment, cultural, social, and religious with a 100-persons-limit will be allowed from September 21. 
Simultaneously, Indian sports fans have been regaining their enthusiasm with the announcement of the IPL making a return this month with the matches being played in the United Arab Emirates (UAE). Each team is restricted to a "bio-bubble" with team members not allowed to have any physical interaction outside of this 'bubble'. The first match is scheduled to occur on September 19, 2020, between the much-adored Mumbai Indians (MI) and Chennai Super Kings (CSK). 
While the leagues have a somewhat positive future despite the current circumstances, it's the sportspersons who have had to bear the brunt of it. Ranked 438 internationally, Indian Tennis player Sidharth Rawat has stated that by roughly September/October, he would run out of savings, leaving him in dire financial conditions. 
The Indian men's and women's hockey teams were confined to SAI (Sports Authority of India), Bangalore, since the imposition of Lockdown 1. Although Indian sports authorities have decided to assist in terms of monthly stipends, out-of-pocket allowances, and their training and competition costs, athletes are still struggling.
Players often have their entire training schedule planned out years ahead to time their peaks with international tournaments and significant games. This cog in their rigid schedule only gets more obstructive because of the global sporting calendar being riddled with uncertainty.
If the league manages to see IPL 13 through till the end, players' and sports fans' future is one filled with endless possibilities. With cheap data and affordable smartphones, fans can not only watch the game at their convenience with apps like Disney+Hotstar providing immaculate streaming services but also engage in fantasy sports to make up for the lack of an in-stadium experience. 
The current 90 million Indian fantasy sports fans are bound to grow in number as sporting events appear to be witnessing a quick return after months of hibernation. There is no denying that many event schedules are built on a massive pillar of optimism and hope that things go according to plan. However, if it runs smoothly, it would be setting the new status quo for a long time to come. 
About the Author – Quirky and with a wicked sense of Humour, Nayana does it all. Her sense of responsibility is second only to her abilities in gfx and writing. Nayana is a second-year student at Manipal Institute of Communication where she is honing her content creation skills and pursuing a degree in media.