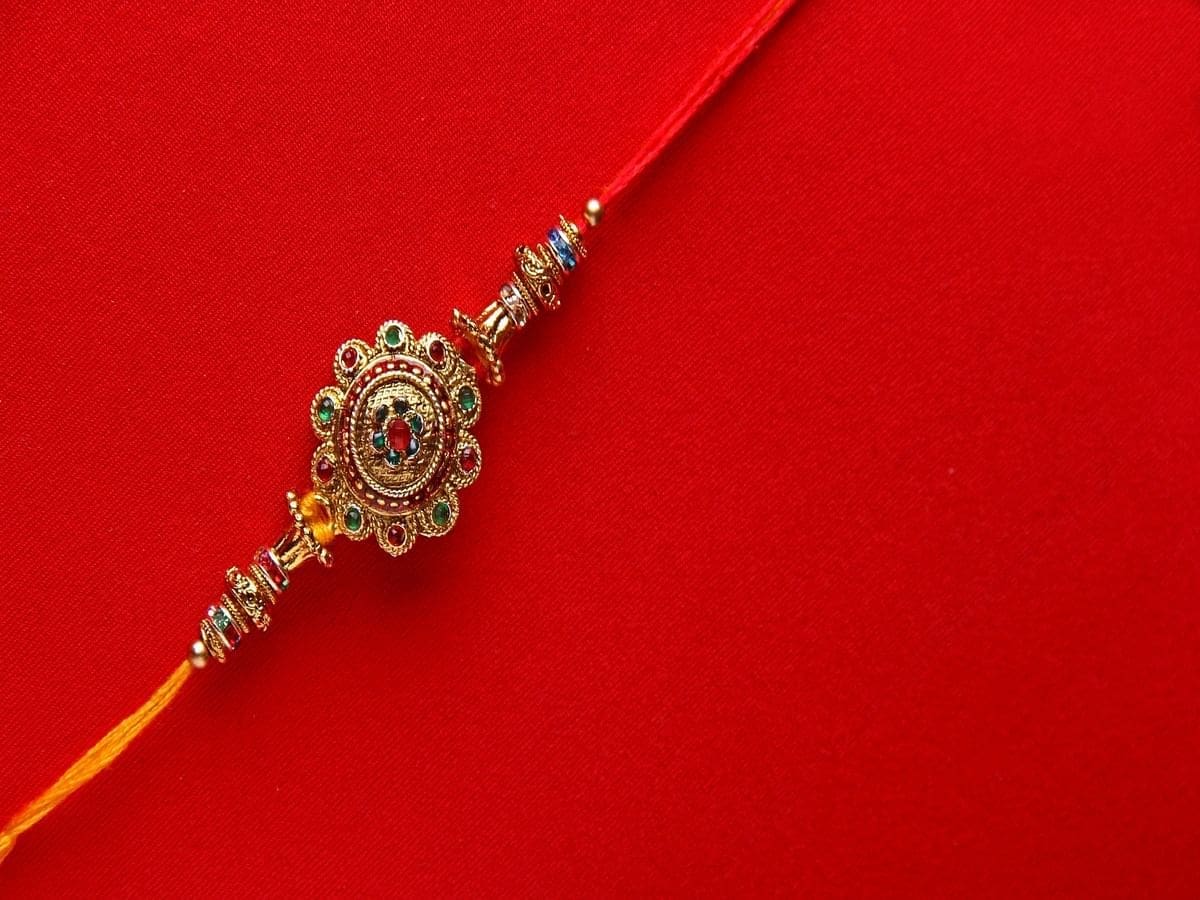 No one knows how bonds are made. Some take effort, some happen instantly, some are formed through blood, and some are developed through stories and journeys. But no matter how these bonds are formed or what type they are, they are all unique. They all have the capability of moving the earth and the mountains. And of those individual bonds, with equal proportions of Katta and Meetha, is the bond between a brother and a sister. There are similar proportions of tough and soft love, naughtiness and care, annoyingness and wonder.
The connection between a sister and her brother is a bond formed at innocence and carried out across the highs and lows of life. The one dependable constant at a point in life. And this deserves to be cherished and celebrated. This Bandhan deserves all the protection in the world.
So, we take one day to remember and pay our dues to this bond- Raksha Bandhan. It translates to "the bond of protection." On this day, sisters of all ages tie a red holy thread called the rakhi around the wrists of their brothers. It symbolizes that the sisters are ready to continue protecting them.
In return, the brothers gift their sisters, and it traditionally signifies that the sisters are investing the brothers with a share of the responsibility of their potential care.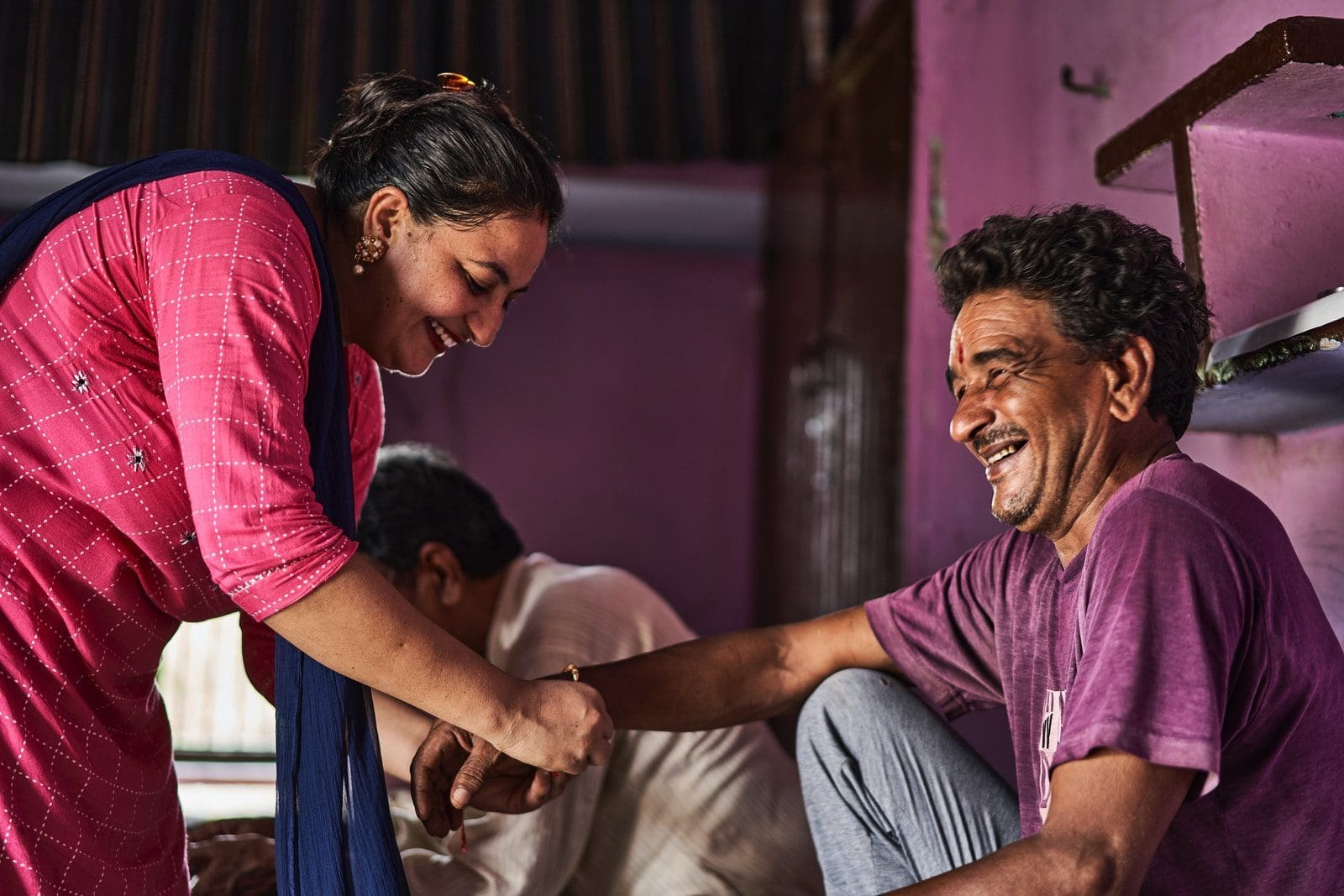 It is a day of sly innocence and utmost joy. It is a day for people of all ages, a day for people of all ages to feel young and joyous. While the sister takes utmost care in choosing/creating a rakhi for her brother, the brother puts the foremost thought in picking out a gift that showcases his gratitude and love.
As per the Hindu calendar, Raksha Bandhan falls in the Shravana masa during a full moon day (or Poornima). This year, the Puja time falls at the Purnima Tithi, which begins at 7:00 pm on August 21 and will end at 5:31 pm on August 22, 2021. As per pandits, the right time for the thread ceremony is between 06:15 am to 5:31 pm.
Legends trace back the birth of Raksha Bandhan back to when Lord Krishna had cut his finger accidentally with the Sudarshan Chakra. Draupadi, the wife of Pandavas and a good friend of Krishna, took this to her heart. She instantly tore a piece of her saree and tied it around Lord Krishna's bleeding finger to help him with the pain and to stop the bleeding.
This gesture by Draupadi moved Lord Krishna, and he took it upon himself to save her from the evils and wrongdoings of the world to his best capabilities. He named this decision the Raksha Sutra. His care shone through when he made Draupadi's saree ever flowing when the Kauravas tried to dishonor her.
The concept has become an experimenting and creative festival among siblings. They have playful and light-hearted banter and conversations; their whole family comes together to witness the special moments. With evolving times, it is not just the brothers and sisters who tie rakhi to each other but also friends, distant relatives who have started this tradition to showcase their care and support to their particular people.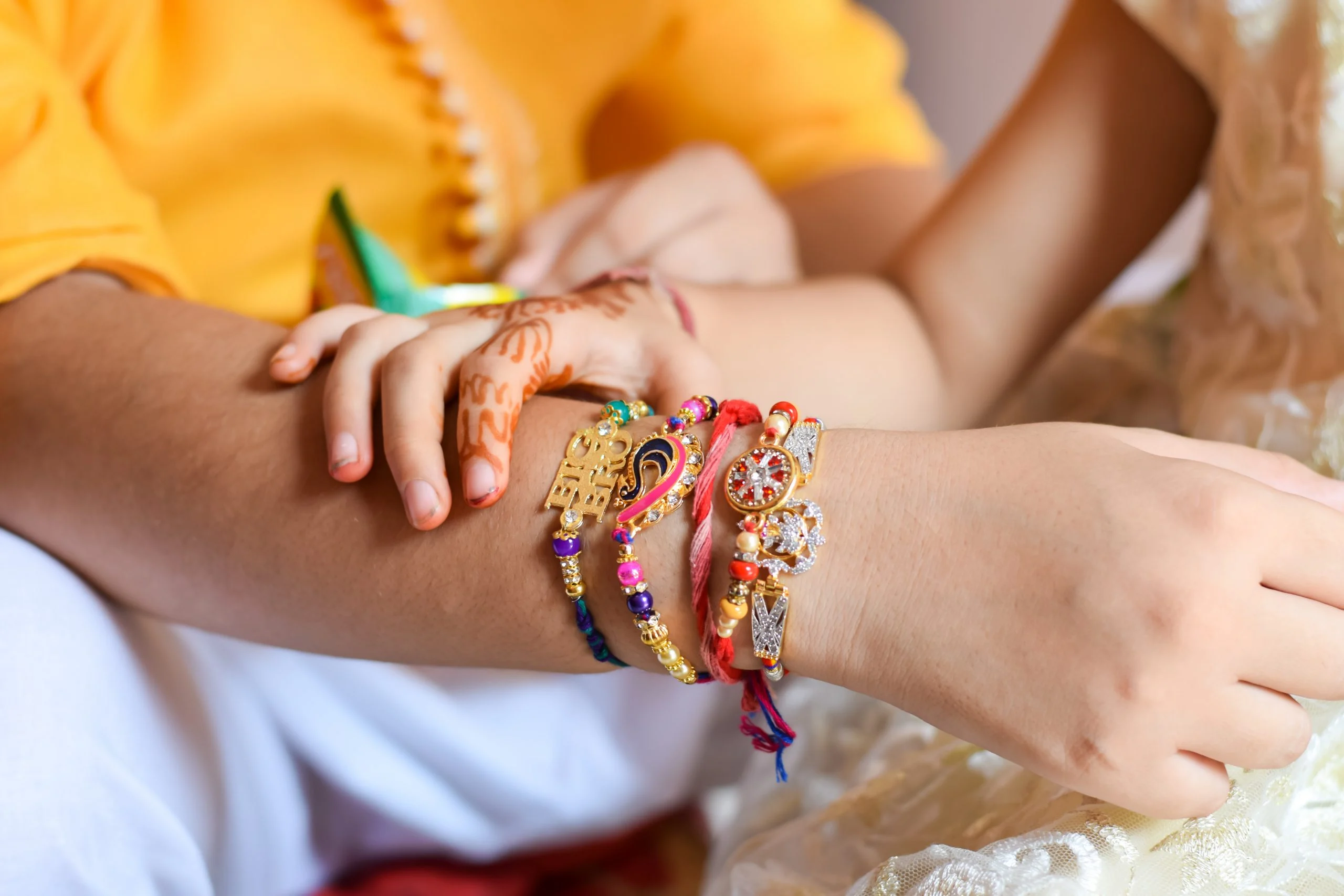 Fascinatingly, this festival isn't bound to a sister tying a rakhi to her brother anymore. Even sisters who don't have brothers have started celebrating the festival by tying rakhi on each other's hands and promising love and safety always! After all, it is the bond of protection and care, and it can be celebrated between all those people who protect and care for each other. Many girls and women also seek Lord Krishna and pray for his support to overcome the hardships of life.
This Bandhan is approved by even Lord Krishna, how much more special can it get?
We've all grown tired of hearing "pandemic times" and "Covid era," yet it is during these times that our love and support have to shine through. Hence, make that little extra effort this year, and stay faithful to your heart, words, and promises.
We wish you all a beautiful bond and an immensely happy Raksha Bandhan.
Further articles on Raksha Bandhan:
Unique Ideas To Celebrate Rakhi Festival
Celebrate Rakhi Virtually – The Pandemic Edition 2021