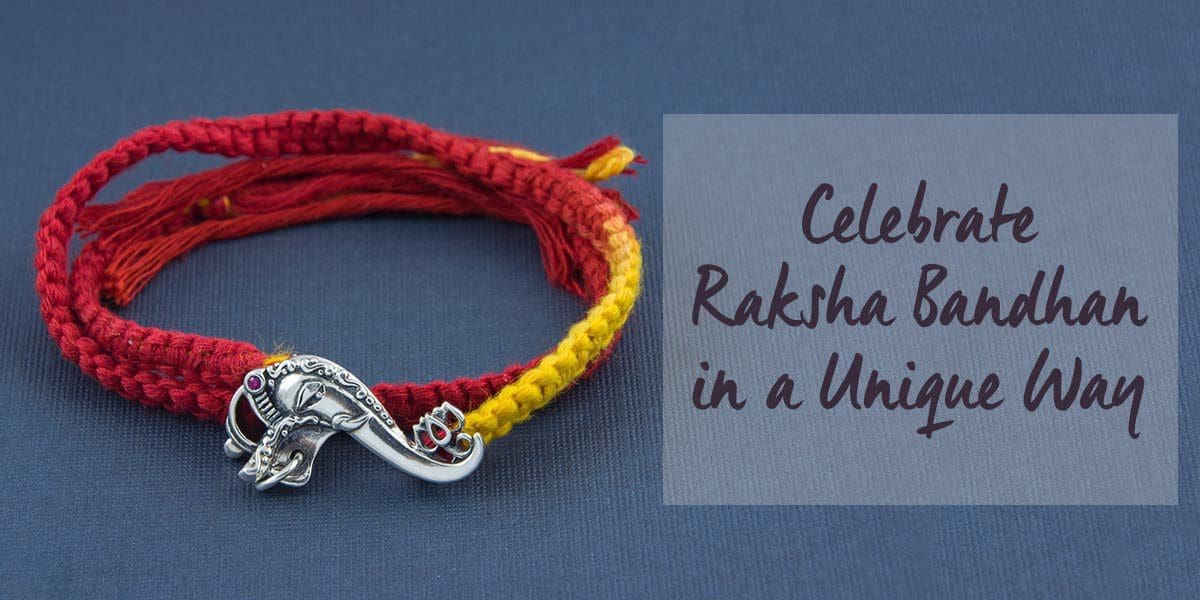 A popular and traditional festival of Hindus celebrated worldwide influenced by the Hindu culture is the Rakhi Festival – Raksha Bandhan. A talisman called rakhi is tied by the sisters on their brother's wrist, which symbolizes that the brother is now ready to protect his sister from all kinds of danger she faces in her life.
Rakhi is celebrated in different sorts of ways. Some like to keep it low-key, whereas some celebrate it lavishly. You'll notice sisters dressed in ethnic wear, ready to ask for expensive gifts, and brothers wearing kurta pajamas with their pockets empty. Now the question arises of how to celebrate this festival uniquely. So, in this article, you get a brief idea of how to celebrate the Rakhi festival in a unique way.
Try an alternative for sweets
Try out some new ideas instead of sticking to the regular sweets. Baking a personalized cake or cupcakes instead of sweets can be considered something unique. The cake will attract young ones more than sweets will. Cupcakes can be a lovely treat for the Rakhi festival. Or another option is handmade sweets instead of buying sweets.
Though handmade sweets are underrated now, what goes into making handmade sweets is love and dedication. You can try making besan ke laddoo or gajar ka halwa, adding a special and personal touch to the occasion.
Arrange gift hampers
Gift hampers are baskets full of happiness when they come filled with your favorite things. Isn't it? Why is it mandatory that your brother give you gifts, and why not vice-versa this time? To ensure your brother's happiness, a gift hamper will be enough to contain the gifts of his wishes. It will surely make his day, and in return, yours too.
Plan a trip together
The Raksha Bandhan day is meant for strengthening and celebrating the bond between brothers and sisters. So, try to take an impromptu trip together where you could bond together and create memories for a lifetime. This way, you will get a lot of time to spend together and create moments away from the everyday hassles of life.
If you are not in town, surprise your brother or sister with a visit on the special occasion of the Rakhi festival The most precious gift to your brother is quality time together. So take time out on this day and schedule a day of togetherness and fun with them.
Creativity in celebration
Firstly, the Rakhi puja thali has a special place in the festival.  Prepare and decorate a special thali to please your brother with all the essentials required for the puja. Secondly, your brother will be more than impressed by you if you make a rakhi for him. He will feel a special joy by flaunting a rakhi made by you. To bring the festive mood, decorate your home with indoor plants, fairy lights, and other home decor items.
Get involved in charity work
Every Raksha Bandhan, you give your siblings gifts and have sweets together. And it feels good to be together. Contribute your share in donations and charity this Rakhi festival by visiting an orphanage or a nursing home, and celebrate with people over there. Make them smile with gifts and sweets.
It is not necessary for you to be in blood relation with the latter to tie a rakhi; it can also be tied to a non-blood relation. So you can tie rakhi on someone's wrist you consider like your brother. Call them home, perform the essentials and treat them with food prepared by you.
Make memories online
If you are away from your brother, send him rakhi with his favorite food and video call him. Wishes can be exchanged over a video call, and try lighting up his mood by creating happy moments to be cherished for a lifetime. So, spend time with them, talk to them, and create memories.
About the Author – Shristi Biswas is a final year student at Manipal Institute of Communication.