Indian writers and great leaders have never failed to pen down their incredible journeys and real-life experiences for people to read hence biographies have never been a new concept to India. Every single individual in this world has a story of their own story, be it a political leader, a celebrity, a sportsperson, a criminal, or a common middle-class man.
If you sit down and listen to someone narrate their life to you, you will definitely hear something you had never expected, and that's the beauty of it. 7 billion people on this planet? Yes, also 7 Billion great stories, 7 Billion sagas of struggles and achievements and failures, life and loss, of weakness and strengths, of happiness and breakdowns, 7 Billion.
Doesn't it sound fascinating? How we assume that most of us live the same average life yet, there's so much, we don't know about each other, and we can never really know. So, when we come across biographies, we find them very intriguing and amazing cause how often do we get a chance to know someone's life history, right?
Now then we have discussed why biographies can be so engaging; let's get to know some of the most popular biographies in India about Indians.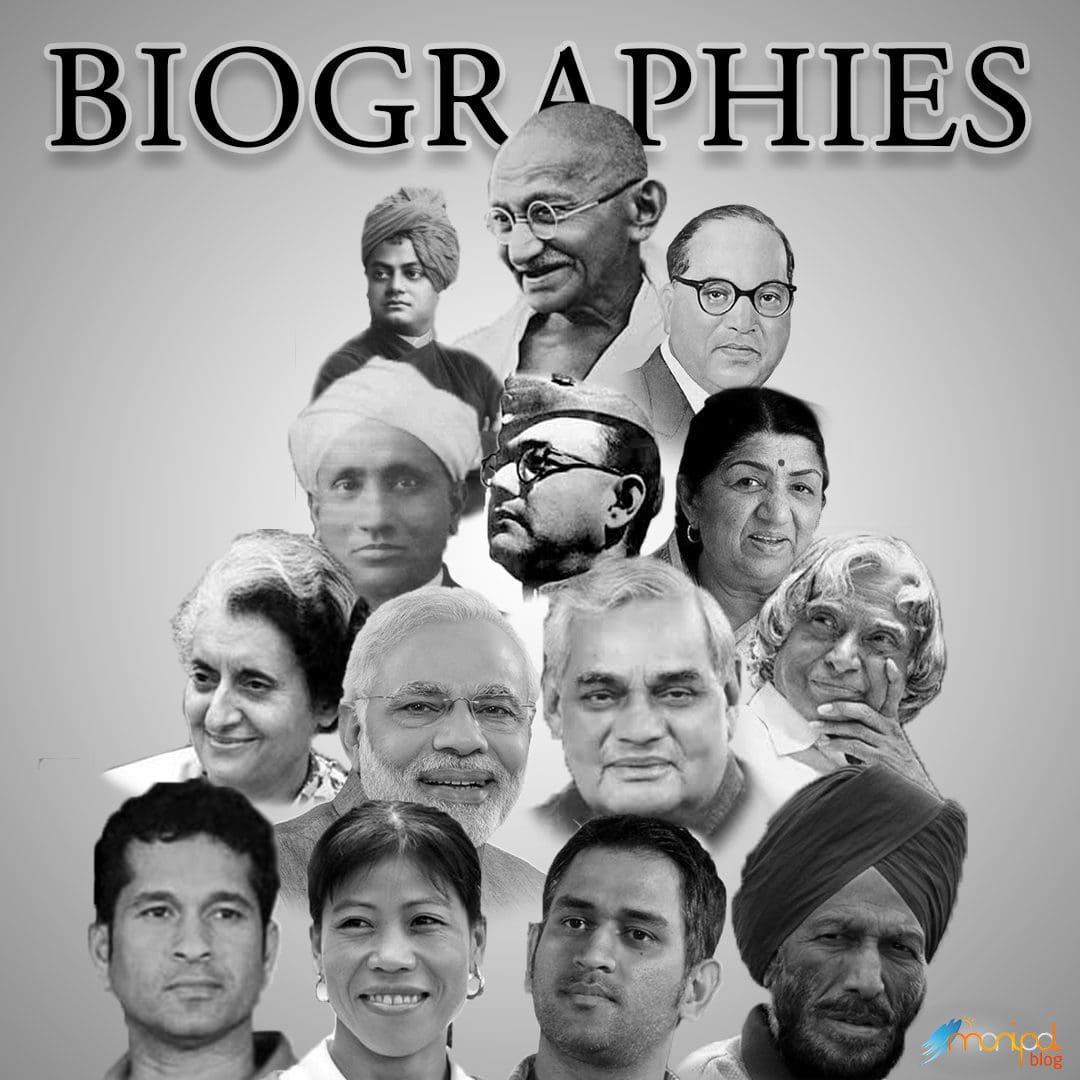 The Top 5 Must-Read Biographies From India
Wings of Fire – An Autobiography by A.P.J Abdul Kalam
Kalam was born in Rameswaram, a Southern religious town in Tamil Nadu. In his autobiography, he writes about his early life and his work in Indian Space Research and Missile Programs. He also writes about his experience visiting NASA. His book gives a vivid picture of India in the 1930s-1950s.
He shares instances about the religious inequalities and various other social issues at that time on his journey through all of it. The book is a gem and a mine full of values and great philosophies all coming out of experiences one can learn from and implement in their own lives. 
The Man Who Became Khali – Dalip Singh Rana with Vinit K. Bansal

From living under circumstances where getting two meals a day seemed difficult, a man decided to fight against his destiny and overcome the hurdles to win the World Wrestling Entertainment (WWE) championship. This is the story of The Great Khali.
"The Man Who Became Khali," written in seemingly simple language, is a short memoir. The journey of Dalip Singh Rana, who later went on to become the Great Khali written along with Vinit K. Bansal. 
The Man Who Knew Infinity – Robert Kanigel

The moving and astonishing biography tells the unbelievable story of India-born Srinivasan Ramanujan Iyengar, a self-taught mathematical prodigy. In 1913 Ramanujan, a 25-year old clerk who flunked out of two colleges wrote a letter full of startling original theorems to eminent English mathematician G. H. Hardy. Kanigel additionally provides non-technical readers the flavor of how Ramanujan got hold of his mathematical concepts that are now studied in cosmology and engineering and computer science.
Outlaw: India's Bandit Queen and Me – Roy Moxham

Roy Moxham, the writer of The Great Hedge of India, wrote about the disputable and alluring 'Bandit Queen' Phoolan Devi in June 1992, while she was carrying out punishment in prison. Struck by her story and shocked by her situation, Moxham helped Phoolan Devi acquire equity. She was ever grateful to Moxham.
When she turned into an MP on her release and Moxham had been with her for quite a long while. She was eventually gunned down in 2001. Because of the journals that recorded their fellowship, Moxham offers a fascinating representation of a remarkable woman. 

Beyond the Last Blue Mountain – R.M. Lala
This, as well as a biography and as life stories go, is a broad record of the life and seasons of J.R.D. Tata (also known as 'Jeh'). This book discusses Jeh's enthusiasm, duty, and relentless commitment towards the rules that he generally held near his heart.
There is a great deal of good faith in the book and a touch of pain as well Jeh takes note of the numerous ways that he, regardless of giving it his best shot, failed to improve the circumstance in India.
He quotes his indomitable spirit and passion for perfection by the following words – "I know that aiming for perfection has its drawbacks. It makes you go into details you can avoid. It takes a lot of energy, but that's the only way you can achieve excellence. So, in that case, being finicky is essential." 
Now, as we have come across some of the top-notch best-selling biographies in India, we can understand why the idea of getting to know someone's life story is gaining more and more and interest in India. And when it comes to storytelling, Indian cinema leaves no stone unturned.
As we have seen in the past few years Indian cinema has taken some amazing turns focusing on various types of content-based, critically acclaimed movies like Uri: The Surgical Strike, Udta Punjab, Dangal, Sarabjit, Bhaag Milkha Bhaag, and many others. The list can go on and on.
Hence coming to the topic of the increasing popularity and trends of Biopics in India. We all know that Indian Cinema holds a glorious history but despite that, the cliched idea of a hero and heroine and a villain remained constant throughout the years. The unrelatable characters and fiction. Though nowadays the idea that movies can never be compared to real lives has been predominantly scratched out by directors and writers these days. Biopics have gained much attention and appreciation and the viewers have become content-driven rather than focusing on the fact that which celebrity has been cast for the role.
The concept of heroes and villains is slowly being ruled out, and actors are seen only as actors and the complete focus has been shifted to the plot, cinematography, and the execution of the film. This is a remarkable change in the mindset of the common Indian public. So, further, let's see some of the Biopics that gained an immense appreciation, and praise the Indian audience and did great business at the Box Office as well.
The Top 5 Must-Watch Biopics From India
M S Dhoni: The Untold Story
Written and directed by Neeraj Pandey, M.S Dhoni: The Untold Story, is a biopic based on the life of the Indian cricketer Mahendra Singh Dhoni, the character is played by the Late Sushant Singh Rajput. The movie beautifully portrays Dhoni's journey from being a simple boy of Ranchi, Jharkhand to becoming one of the greatest Indian Cricket team captains and writing history by bringing home the Cricket World Cup in 2011. 
Super 30
Written by Sanjeev Bahl and directed by Vikas Bahl, Super 30 is a biographical film narrating the life of Mathematics educator Anand Kumar who hails from Patna, Bihar, and his educational program. The movie revolves around the struggles faced by Anand to teach 30 brilliant children of the lower cast who are deprived of proper educational facilities and wanted to qualify the national entrance exam for the Indian Institute of Technology. The lead role is played by Hrithik Roshan, and the movie received recognition from the Discovery Channel and New York Times published an article on Kumar. The movie was also praised by United States' former President Barak Obama and was highly acknowledged and praised by the Indian audience. 
Padman
Written by R. Balki and Swanand Kirkire and also directed by R. Balki, Padman is inspired by the real-life story of social activist Arunachalam Muruganantham, also a social entrepreneur, who realizes the need for better access to sanitary pads for women in rural India and designs and builds a machine to manufacture low cost and effective sanitary pads for women after watching his wife struggle through daily household chores during her menstruating days. The film was critically acclaimed and was highly praised by the audience. The lead character was played by Akshay Kumar, co-starring Radhika Apte, and Sonam Kapoor. 
Neerja
One of my personal favorites, Neerja, is the tragic biopic on the courageous Indian air hostess of the Airlines, Pan-Am, Neerja Bhanot, who lost her life during a 17-hour long plane hijack by a Palestinian terrorist group in Karachi, Pakistan. Starring Sonam Kapoor as the lead, co-starring Shabana Azmi and Jim Sarbh, the movie is directed by Ram Madhavi and written by Shailyn Quadras and Sanyuktha Chawla Shaikh. The film received various national awards and was very well received by the Indian viewers. 
Manikarnika: The Queen of Jhansi
The period drama film based on the life saga of Maharani Laxmi Bhai and her rebellion for the independence of her Kingdom when the East India Company tries to annex Jhansi, during the British Rule in India. The film stars Kangana Ranaut as the lead, costarring Ankita Lokhande. Written by Prasoon Joshi and co-directed by Radha Krishna Jagarlamundi and Kangana Ranaut herself. 
Apart from all this, the boost in the use of OTT platforms has resulted in the creation of various web series and movies that are adaptations of real-life incidents and real-life stories, adding more fuel to reality-driven content. Hence the acceptance and appreciation of someone's journey with a tint of entertainment is what has heightened the popularity of Biographies and Biopics and made them a wildfire trend in India. Well, as long as quality-driven content and inspiring real-life stories feed the curiosity and interest of the Indian audience, we are not complaining!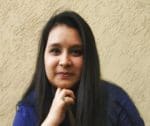 About the Author: Aditi Sharma is a 2nd-year student at Manipal Institute of Communication who liked to write and create poetry.