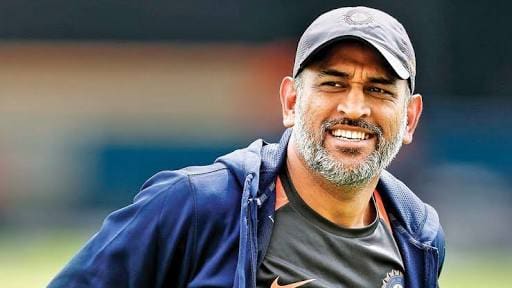 Dhoni is getting old, he should leave the T20 team at least, he has to leave there's nothing he can do at this age anymore , he is becoming a burden for the team, Dhoni should leave to make place for youngsters, he is taking too much time on the field , it's problematic for next batsman to come on the crease – We often hear these type of comments after a match in which Dhoni didn't score runs. Nowadays Dhoni's performance is being judged with a microscope in every match. If he gets runs then he is God, and if he fails he should leave the team, he is old. We also see eminent former players and commentators like Ajit Agarkar, VVS Laxman and Akash Chopra suggesting the retirement of Dhoni.
There are some milestones of Indian cricket like '83 World Cup with the help of Kapil Dev and co., then overseas victories with Sourav Ganguly and co. then comes the 2007 T20 World Cup, 2011 World Cup, these things are written by golden ink on the pages of the Indian Cricket history. Nowadays India doesn't fear to take on any cricketing nation in their own backyard, nowadays India is regarded as one of the biggest cricketing nations in the world, we can say proudly that other countries fear us when they compete with us on our home soil. Yes, there's a lot of history made throughout the decade and how can we forget the craftsman of these historical moments.
Mahendra Singh Dhoni is one of the best finishers, one of the best wicketkeepers and one of the best Captains to ever lead this country. His records are such that we don't even have to search for it in books or in Google, it's known to each and every single cricket fan around the world and country like India where Cricket is the most popular sport, Mahendra Singh Dhoni is the most popular player. There are fans of Dhoni in every corner of this country, outside the country also he is respected as one of the best. We have seen fans going crazy when Dhoni comes to bat, just in previous IPL, a Mumbai Indian fan changed his shirt when Mahi came in to bat. We can still hear the gigantic cheers of the crowd "Dhoni Dhoni Dhoni".
In the previous tour, Dhoni showed his class with the bat. In his last 4 ODI games, he has scored 241 runs when came in to bat at number 4. He scored 51*,55*, 87* and 48*. If we talk about his batting, the fourth ODI defeat against New Zealand, when the team was struggling to make a century for even the team total, we needed him more than ever. He has saved the team in these situations many times. Not only about his batting he also did a lightning fast stumping in the first match against New Zealand . Apart from his batting, his stumping or his catching that has helped the team multiple times, what team India needs from him most is his experience which can help India in 2019 World Cup. An experienced person is always needed such big tournaments and Dhoni is the best that we have. This year might be the last for MS Dhoni as he's planning to retire after this. So instead of criticizing him, I think we should enjoy these last few matches of him. After all, no matter how old he becomes he gonna remain the lion of this game and his roar is enough to create fear in all those teams that team India gonna face.