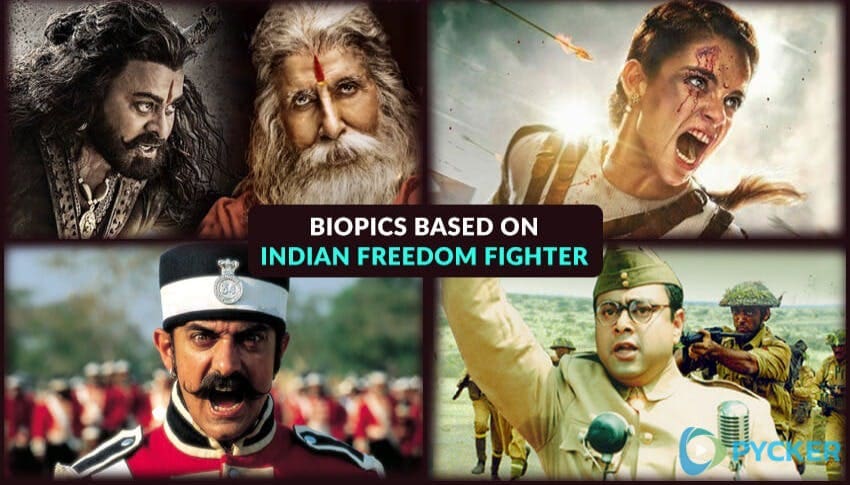 The Indian Cinema Industry, one of the most reputed and respected entertainment industries in the world, is famous for its glamour and glitz. From the light-hearted dramatic movies to the terrifying horror movies, Bollywood Industry has got you covered in every genre, and to add to its versatility, there has been an uprising of a new category of films, the Biopics.
Biopics are movies made on the life of a person of historical importance or someone who has brought several accolades and achievements either to himself, his community or his country. A generic storyline of a biopic basically revolves around the character's personal life, how he/she developed an interest or gained curiosity towards something and how the person became successful in that particular field by fighting every odd that came their way.
The cult of Biopics in India gained momentum from "Bhaag Milkha Bhaag", in which Milkha Singh's struggle to reach the pinnacle of track and field sprinting is shown, and also how he went on to smash records in these events. This struggle has been shown by taking up anecdotes from his real life, which had some very tragic early years. From there on , we have had several high class biopics made on sports personalities, military heroes, political leaders and many more! Some examples of successful biopics are Dangal, M.S. Dhoni: The Untold story, Neerja, The Dirty Picture, and Sarbjit. Although some of these biopics shattered the box office and earned a hefty amount of money from their movie, a few of them, for example, Shahid, Aligarh, and Budhia Singh went unnoticed and were later on classified as an underrated motion picture. However, Biopics have been successful in revolutionizing the Indian cinema as the focus of the audience has now shifted from the futile "Masala" movies to movies having a great script and storyline. Thus, the audience have started favoring biopics and movies based on real-life incidents as they are a form of 'infotainment'-  because the audience not only gets a dose of entertainment from the audio-visuals of the movie but also gets informed about something which actually took place in real life, thereby increasing their knowledge about a particular event.
In reply to a great response by the audience towards biopics, the Indian film industry is all geared up to produce more films on the lives of many influential leaders and personalities like Narendra Modi, Bal Thackeray, Rani Laxmibai, Kapil Dev and the list goes on. Thus, 2019 will surely be an exciting year for all the movie buffs who will be anticipating a great storyline and some real kick-ass performances from the actors.