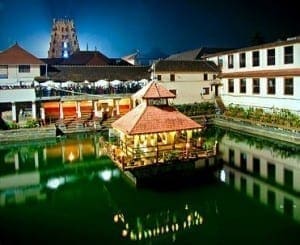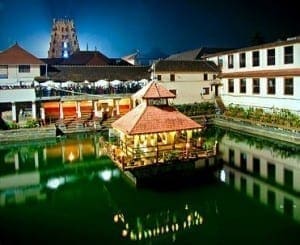 Change probably is the last word that comes to ones mind as he makes journey from the station to the heart of Udupi. Nothing has changed here, from the roads to the restaurant menus and the prices listed on them. What has changed is the people …. their intuitive simplicity is slowly but surely making way for a nonchalant arrogance …. The welcoming smile is being replaced by a business like frown. Udupi is a city that is struggling to come to terms with itself and its surroundings. The rise of Mangalore on the Indian maps has done more harm to this beautiful hideout than help provide it with the deserved reverence. Udupi is a city waiting to be explored while its heart continues to beat in the right place. It is hard to predict how long this would continue. But if the Big Bazaar, More and many other retail stores are anything to go by, there isn't much time left before the wave of change engulfs the last bastion that has been securely hidden till now.

The lonely planet guide to India hints at the city of Udupi under a bigger heading of Mangalore — there too in the fewest of words the book talks of a temple that has till now remained larger than the city itself. I recollect the saying 'Cities that home famous temples can rarely escape the traditional shackles to embrace development'. Only time will tell if Udupi can forestall the prophecy. But till then in the heart of connoisseurs like us the city will remain ever cherished ….
Udupi is famous for its Sri Krishna Matta which is quite beautiful. The Sri Krishna temple at the Matta does not have a front door and to get darshan of the lord one has to go to the small window outside the Matta. The story goes that lord Krishna's idol turned around to provide darshan to Kanakdas who was not allowed to enter the temple from the front door because he was an untouchable.
Among the several disciples of Sri Madhva, eight monks were jointly made responsible for conducting the daily worship of Lord Krishna at Udupi. These eight direct disciples of Madhva established separate lines of their own, and these eight lines of ascetics came to be known as the Eight Mattas or Ashta Matta of Udupi.