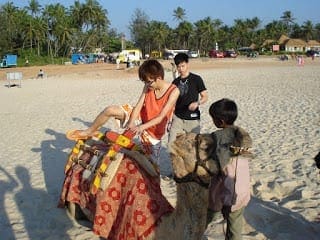 The second sunday at Manipal and we decided to go to the closest beach at Malpe. It is about 8 kms away and on the way we visited the Udupi Shri Krishna temple. Myself, Prabhav, Vivek and Reetesh from thepharmacology department and Dhwaneesh from Pediatrics made the trip.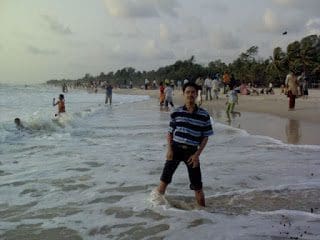 Reetesh is a livewire and he keeps us entertained all day.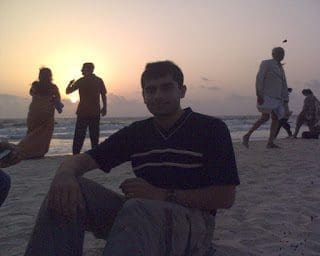 Prabhav,one of the contributors to the blog ,resting at the beach. Malpe beach is frequented by students of the Manipal university mostly on saturdays and Sundays. It is a Fisherman's beach and is not as clean as some of the other beaches around Manipal.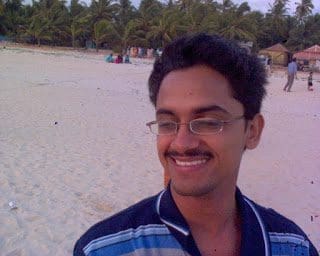 This guy is crazy and keeps jumping in front of the cam.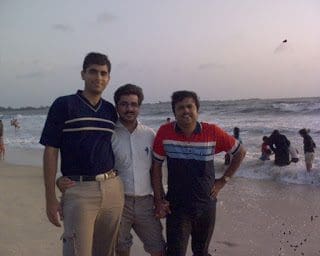 Myself, Prabhav and Dhwaneesh,having a good time.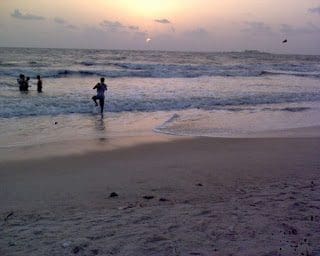 Asthe sun set we had to leave. Since we do not have our own vehicles as yet, we have to depend on the local bus transport. Though the service is good it winds down by 8 and hence we had to leave early. All in all we had a great time.