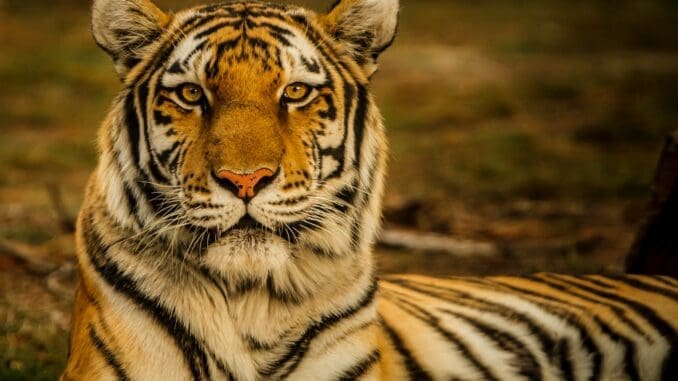 Tigers have been a lifeline for India for a very long time. India generated about INR 27 crore in revenue from 1.9 million tourists in 2018-2019. Keeping the economic evaluation aside, the people living on the outskirts have significantly made our tiger reserves successful. In one of the interviews, I was told that no national park, sanctuary, or reserve can sustain them in the long run unless the people step up and take ownership of their tigers and wildlife.
Tigers have a very curious sense of behavior. This implies that they have a lot of really cool strategies that help them to survive, especially when the Mother Tiger has to look after not only her survival but also the survival of the cubs. Mother Tigers are known to look after their well-being by avoiding conflicts or choosing to mate with a dominant tiger to protect their children.
This mating can be an actual mating, in which case, she bears the children of the Dominant Male, or it can be a Fake mating, in which case the Dominant Male may not kill her children. However, even while Fake Mating, the Mother Tiger has to be extremely cautious because the Dominant Male can sense the Fake Mating and, in return, kill her, rendering her unable to save her children anymore.
Today, we will read about a mother who used this technique to save her children.
Who doesn't know about the famous Ranthambore in Rajasthan? Ranthambore was a former royal hunting ground recreated into the National Park we know today. Ranthambore has been at the Tiger conservation and preservation forefront for a few years. It is also the home of two of our feature tigresses today.
Ranthambore is well known for its wildlife, namely tigers, leopards, and marsh crocodiles. With multiple picturesque locations for both adventurous and romantic outings, Ranthambore has to be everyone's favorite.
Machli of Ranthambore
Ranthambore's ticket to fame was their heartbeat tigress Machli. Machli got her name from her mother and the region she ruled in. She was the most photogenic tigress the world has ever seen. She was awarded the TOFT (Travel Operators for Tigers) lifetime achievement award by a joint collaboration between BBC and TOFT in 2009 along with another tiger.
They were the first tigers and the only ones to receive this award. She was responsible for attracting tourists from around the world and generating a huge amount of income for the tourism department of India. She was photographed and a part of multiple documentaries by BBC and National Geographic. One was called 'Land of The Tigers' by National Geographic.
Machli never stopped amazing people. Everyone who came to see her was always delighted. Some even witnessed her greatest stories unraveling in front of their eyes. There are instances where she has been captured killing a deer or killing a 14-foot-long crocodile to save her cubs. In fact, the most incredible trait about her was not that she would pose for the camera or walk close to the safari jeeps but rather that she was an amazing mother.
Machli's Litter of Cubs
Although she lost a litter, and only 4 out of the 5 litters survived, all her cubs became extremely famous for one trait or another. A documentary was made about one of her cubs killed in a rather unfortunate collision with a train. The documentary was called 'The Broken Tail'. Her last litter was born when she was really old. When reported, the field director had to come all the way to confirm that they were indeed Machli's cubs.
Even though she was really old, she never gave up. The story of this litter is very close to the hearts of local people and forest officials of Ranthambore. The children grew up to be healthy and have already had litters of their own. Machli was well known for using the safari jeeps as a cover to hunt; her children also picked up the tactic. Today, Arrowhead is one of the greatest tigers in Ranthambore, keeping her grandmother's legacy alive.
Although Machli died in 2016, she lived a very healthy 19 years and contributed immensely to the beautiful tiger population of Ranthambore and the wildlife tourism of India. A contribution we will not forget for ages to come.
Machli's Niece: Noor of Ranthambore
An offspring of Machli's younger sister, Choti was Noor or officially T39. Noor of Ranthambore has been a delight in her own. Noor received her name from Rajasthan Forest Minister Bina Kak's book 'Face to Face: Tiger Families of Ranthambore.' It is the only book to account for all tigers and cubs to roam in a tiger reserve.
Noor was bestowed with the Title of 'The Great Mother. ' She had 3 cubs in each of her 5 litters, and all survived the test of time and grew up to be very healthy tigers. Noor is said to be very photogenic, just like Machli, and is also extremely smart.
One of the very famous Stories about Noor was when Ustad had to be sent to the zoo because of his behavior; Noor had given birth to a new litter of cubs. Knowing that another dominant male would eventually come and kill her cubs, to avoid this, she hid the cubs safely and then set out to find the new dominant male. Only after she gained his trust by mating with him did she reveal her children, resulting in the safekeeping of the cubs.
Of the many great qualities that Noor is known for, she is also known for being very cooperative and quiet. She avoids as many confrontations as possible, for she must be healthy to care for her children. Another very captivating story about Noor is from October 2019.
Three male tigers wanted to be with Noor; however, when two of them started fighting, Noor chose the one that didn't fight. The reason for doing so is still unknown, but if I had to guess, she could depend on him because he would not get into a fight unnecessarily and, hence, would not be injured easily.
Another few famous tigers include Noor's daughter Sultana, who is often seen very close to the safari jeeps, and Machli's Daughter Krishna, who is often seen walking around with her children.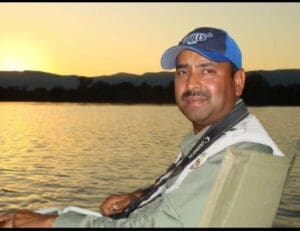 Mr. Vipul Jain was a big inspiration behind gathering the information for this piece. He is a photographer,  Youtuber, and a naturalist combined. He generously gave all the images and videos displayed and linked in the piece. Mr. Vipul Jain was born and raised in Ranthambore and has extended his expertise to multiple tiger lovers worldwide.
He has been a reference for over 13 books and helped capture the perfect pictures of the tigers for multiple photographers. He has been a naturalist with Ranthambore since 1990, and I am really grateful that he took the time to read this article!
Stay tuned for the fantastic story of the calm father of Bandhavgarh and his son Bamera tomorrow.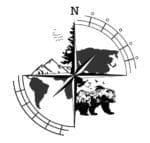 About the Author – The Wilderness Live, Established in 2020, is a freelancing content company writing about travel, culture, food, and animals. We run a podcast on Spotify, Apple, and Google podcasts under Wilderness Live, and you can check out more of our work at www.thewildernesslive.com.