Travel can mean a lot of things to a lot of people. It could be a gateway of peace, a much-needed break. A break from career, academics, or the ongoing hustle of life. Anyway, travel is different for everyone. For some, it is exploring the world, part by part with every new trip they make.
     Learning to adapt to the differences that you see in every city you go to. Find different words and meanings in every language you hear. Yearning to find a friend in every face you meet, smiles you pass and receive. Coming to know the flavors and ingredients that come together to become the food of a particular place. Why you travel, where you travel, with whom you travel are for you and only you to decide, it is your journey after all. But allow me a chance, one simple chance, I'll give you my own simple, 'Why?'
Why Travel with a Budget?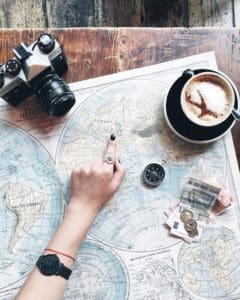 Firstly, let me introduce you to our resident budget traveler, Soumyajit Paul. A twenty-year-old Bengali who has not just pointed to cities on a map, but actually been to the many cities there are. He understands the need to travel, and his 'why do I travel?' is simple and honest. He travels because he wants to know, learn, and see for himself. See what lies ahead of his city, climb the mountains he read in Geography about, and let the waves touch his feet on every beach he goes to. 
  Watching his father take him from one city to another, he felt the excitement of new air, new people, new food, and new ambiance running alongside him, taking every step with him. He deeply resonated with his father's ideas that the world is huge, and it is in no way possible you can see it all at once. So maybe, you take one step at a time, with one city at a time.
Borrowing the words he used to describe this feeling, "My main goal behind my every trip is to satisfy the hunger that is knowing the unknown and learn every unique and new thing that comes along with it."
Of course, here he means knowing the places so well that he mustn't need a map thereafter to navigate through them.
It is imperative that once you have been on as many trips as Soumyajit has, you learn quite a lot of things your way. Things that make your next trip better than the one you're taking now. One such thing that Soumyajit has learned is to travel with a budget. I understand, it is obvious that we all travel with some budget, but this is different. Budget traveling involves walking ahead with only necessities, not luxuries. He believes that budget traveling allows learning how to be adaptable. How to make the most out of what you have, in any given situation and learn to move on with it. It helps you learn the skill to deal with each and every situation in life. In terms of travel, it helps you cut down on expenses and in a way, makes your trip even more interesting and fun
  Explaining this point further he said, "Budget traveling is learning to travel with minimal things. It is traveling and surviving on the minimum without spending on luxury."
Now let me present to you a 'How?'
How to travel with a budget?
Budget traveling is easy. And right now, for some of you, it might sound a little hard to follow. But trust me, once you start making this practice of traveling with what you really need, and not what you think you really need, it all really becomes very doable. There are not many rules that you need to know of, just a few simple tips from Soumyajit's experience.
Unless it is absolutely impossible to do it, try to book your tickets in advance. The flight fare, train fare, or even the hotel charges are low when you book the facilities in advance when compared to booking them all last minute. It saves up your money, and even your time as once you're actually traveling you don't have to go about looking for places, and tickets. Moving on, Soumyajit explains the need to pack only your essentials and nothing more while traveling.
"Traveling with minimal budget and minimal things is ideal. Especially when you don't want additional luggage costs hovering over your entire trip. Pack what you need, and only what you need."
He recalls his trip to Hyderabad while explaining the need to follow this tip.
Apparently, because of his excitement to see the Charminar, he was forced to make a trip to the city of pearls, Hyderabad. The trip would have been completely hassle-free if he had packed light. Firstly, at the airport, he had to spend extra on those additional costs that come with extra luggage. Even throughout the trip, he found it difficult to advance because he had so much luggage! His cab driver complained relentlessly about the many bags he had to carry to the car trunk. This was only followed by more complaints and whining, from the hotel, from the auto wale bhaiya, and finally, Soumyajit himself was tired of his luggage. Which now taught him a lesson to pack light.
Talking about his next hack to master budget traveling he said, "I find taking the public transportation more feasible. You save more, and you also always find a tour guide in the bus conductor who tells you about the place more than anyone ever will."
And it is true, public transportation certainly makes travel easier, especially to a new city. Even the place you stay, and the food you eat account for having a journey where you spend as little as possible.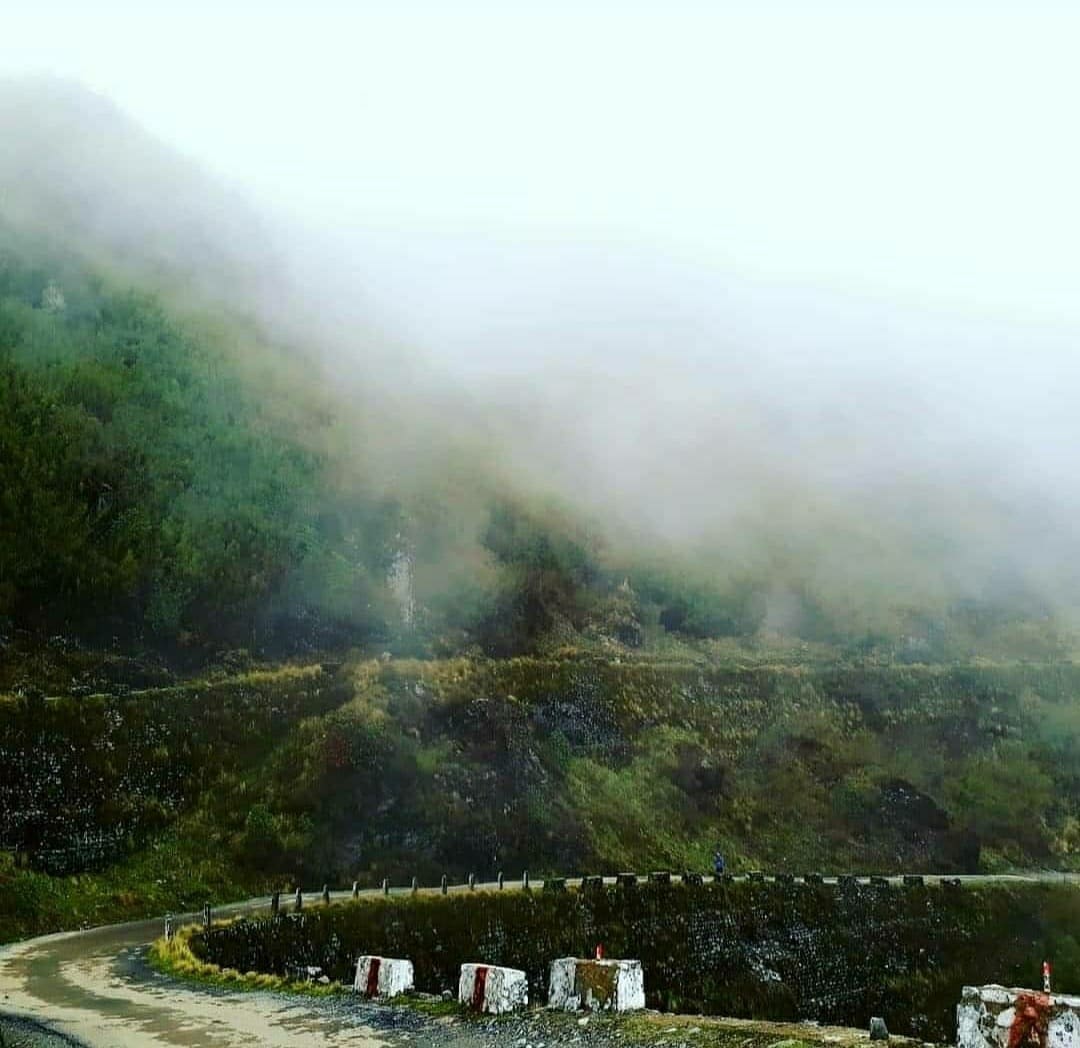 From his experience on a trip to Sikkim, Soumyajit recalled how he saved a lot by eating the local food and opting to not go to hotels at the costlier end. This gives you a chance to, of course, save more but also allows you to try out the authentic local food and the specialties of the place itself. He further minimized the cost of living while in Sikkim by staying in hotels away from the city as the hotels in commercial areas like the cities, charge more. This only added to the beauty of his trip because he was an audience to a spectacular view of nature far away from the city.
  It seems difficult at first, but as I said earlier, it gets easier with time to travel minimally. It is not the hotel that you stay in that should matter, it is the things you see, the places you go to, the people you meet, and the food you eat that should make your trip memorable. Because only these things add more value and meaning to the little moments of life. Travel is beautiful, as it should be. But it only gets more beautiful when you care to find a home in the cities and towns you venture to, warmth in the people you meet. Finally, somehow magically find yourself in every place you have never even been to!