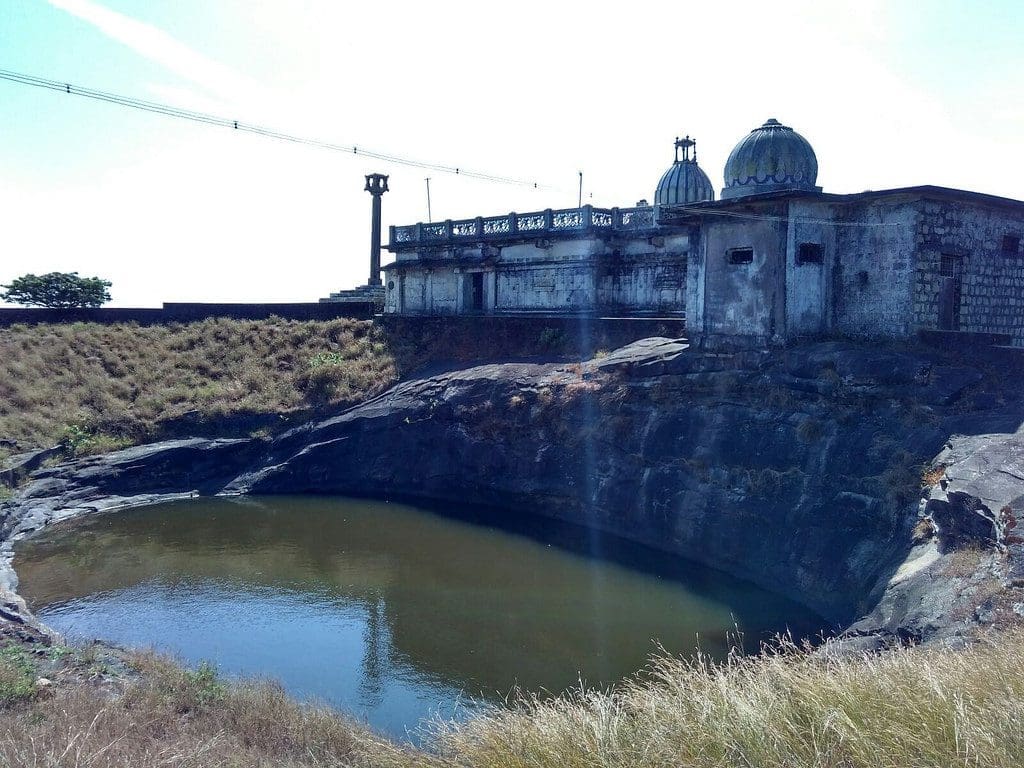 Continued from my previous post -"Our first ever motorbike ride – First gear".
Yes, we rode almost 300 km on our first-ever motorbike ride and it was fun. We were happy; every kilometer we passed through gave us joy. We could not speak much while we were on the bike mainly because of the helmets but we enjoyed that silence. I was happy that I was riding the bike and she was happy that she was on the first ever motorbike ride trip. It was a happy trip altogether 🙂
Google told me that it would be a 260 km ride. I thought it would be an easy one. 5th Dec 2015, 5AM, we were all set. We had almost covered about 30 km before the first light, but I realized late that we had lost our way and had ridden 13+ extra distances, deviating from the planned route. We had to come back to catch the right one and saw that we had missed the small signboard towards Moodbidri. Not at all deterred from the extra 25 km, we still had a lot of energy to ride.
We decided to stop for the morning coffee somewhere in Moodbidri. New Padiwal's, a small hotel on the Moodbidri-Karkala road, seemed to be a good stop. I badly wanted to stretch my body and have an excellent hot coffee. We could not resist after looking at the steaming hot idli-sambar 🙂 2 plates of it, 2 coffee, and a half-hour break brought in more enthusiasm.
Moodbidri had its own charm. Old temples, tight streets, beautiful architecture, and the sharp morning light painted beautiful spots around. Whatever Manasa had mentioned about the city seemed to be true. We will visit this small town again, exclusively to capture them on our frames.
We were on the saddle again. 18KMs to Karkala, clean-butter-smooth road all along. Small deviating roads, descriptive signboards to keep us on track, small townships, and the flashing sunlight between canopies of trees. We passed through Karkala, a small beautiful town. The temperature was much cooler than in Mangalore while we rode towards the Agumbe.
We stopped somewhere before we reached Agumbe and madam had plans for personalized-customized-photo-shoot. Shot some frames, enjoyed the green tree canopy. The 13 hairpin turns of the Agumbe ghat were the best of the trip. Thick jungle, large boulders and narrow rugged roads.
Kundadri seemed so huge from the nearby village. Almost a 5KM climb from the base. The sun had a grin on his face by the time we reached atop. A very good view point if reached for the first light. We looked around the temple, sat down near the pond and started munching on the eatables we took along. She started painting and I was wandering around for some frames. The priest there seemed to be very friendly until he asked our names, address and phone numbers to make a note in a book saying "idu naxal area, police checking bartare". We stayed there for an hour and the 12PM sun pushed us to go away from the hills. There are other places to visit around Kundadri hills, but we opted to drive back and wanted to reach home before the sunset.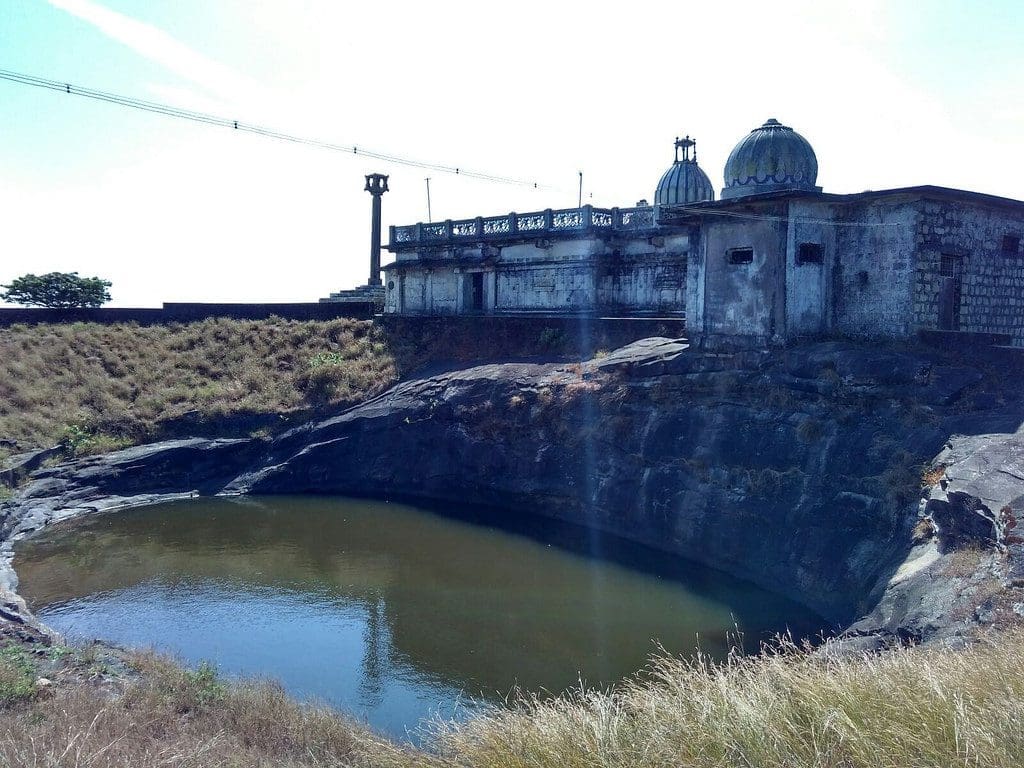 We were rolling down the hills till we touched the foot of Agumbe. The pain had started an irresistible feeling to just get off the bike seats. I was finding little excuses to lift myself off the seat, allow some blood to flow  and get back the sensation. 🙂 She was laughing at me and I could not help it at all! Probably we must get used to the bike rides yet. Tea, samosa and north Indian thali were not very impressive for the lunch, but the break was much-needed off the seats. The road to Mangalore was straight and clear. We rode non-stop and wanted to reach home as soon as possible.
She has few words to share –
"I am good at the brushes but not at words. I have tried to express my excitement and my experience here. Good luck 🙂
It was my dream to wander around on a bike. My only childhood fantasy was to get married to a guy who has a bike. But (my) love was deaf, dumb, blind and without a bike!! And later I was super excited when we bought our bike. 
The first ride was a dream come true for me. My only enjoyment was to scream behind the visor of the helmet. Only because of the pain we realized that we were on a first-ever motorbike ride until then it was a flying experience. The whole ride was exciting and my better half has expressed it well above. Every pothole and speed breaker was an excuse for us to get off the bike seats.
I am waiting for the next ride. I hope I can be behind bars this time and he sits behind me 🙂"
We got the much-needed break after this trip. We had fun, we spent a pleasant time together and that is all we were looking for from our first ever motorbike ride. The next trip is already planned and we are more excited about it. Probably get more time to shoot and paint in the next one. 🙂
You can read our blog at: http://ATravelDuet.blogspot.in/
More of our work at The Art Duet