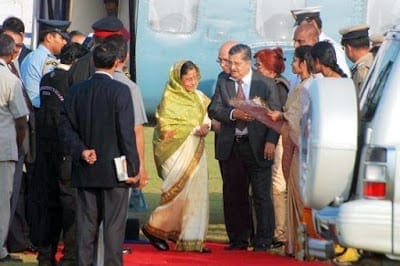 – Woke up in the morning, not hearing my roommate filling the bucket with water, but with the sound of the grandfather clock telling me it was 10 am. The floor was no longer marble, it was wooden and the room smelt of lavender from mom's handmade scents, very different from the faint smell of plants in the room. Time to leave Manipal yet?
– So the tall coconut trees and blue skies were replaced with tall skyscrapers and suddenly I shifted from the ground floor of the MIT hostels to the 13th floor of a tall skyscraper in Yangon. The open courtyard of the hostel to a huge window. The smell of mutton curry eased my insides and the faint Rabindra Sangeet.

– I missed it all, I missed the busy schedule, I missed the grab and go breakfast and I would go to the extent of saying I missed waking up to my mom's calls. Manipal life has its own pace, doesn't it? I would go out to see hustling traffic, busy roads, people in longyis passing roads, women with their long, black hair. But I would remember the peace of walking under the shade of the trees through MIT campus with my boyfriend; Silence has its own charm. The purple skies changed into blue ones, and the evenings commenced earlier. On being interrupted by a child crying, I remembered the Manipal roads, where you would see only college students. The lake and beaches had so much to tell. Manipal would welcome you with it's trademark scorching heat, the old buildings holding their heads up in elegance and history entangling itself with her, and Yangon greeted with the most hospitable smile and a "mingalabar". Kannada is replaced by Burmese, evenings spent in working for clubs changed to traveling in a car to the Indian embassy. Temples with the sound of bells changed into pagodas with young monks in their red cloaks and shaved heads.
– Uphill roads were replaced with highways leading to Naypyidaw, the dead capital of Myanmar. So I came home for semester vacations, leaving home behind over a 16 hour journey.