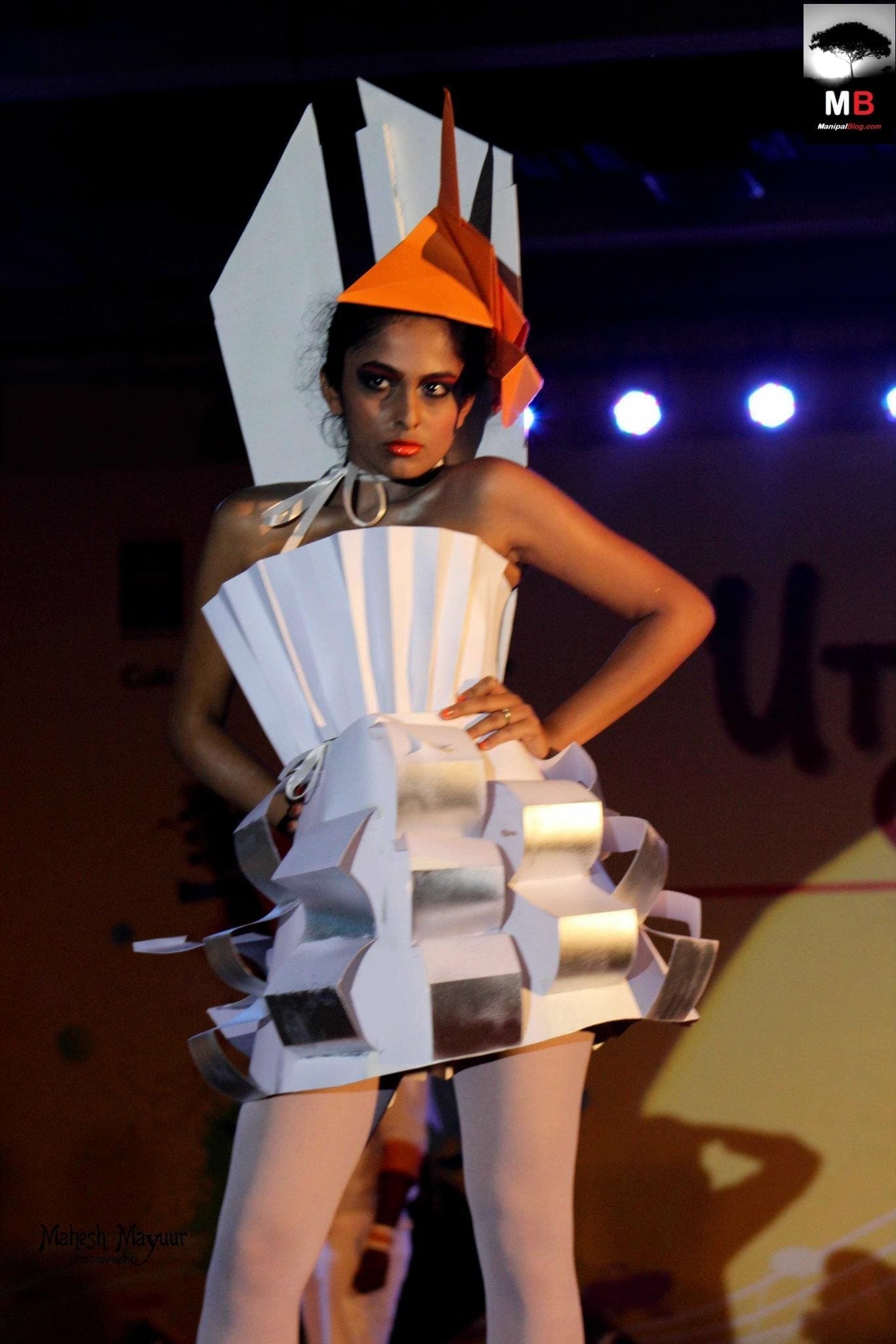 When fest time starts off in Manipal, it's raining cheap food and bad clothes. Every fest, be it
Revels
or
Utsav
(those are the biggest ones we have usually), has an insane amount of crowd, an insane amount of work put into it and a hilarious sense of style. Now, I don't mean to be uncouth but being an individual used to prêt and couture lines of fashion (prêt mostly because it's affordable), it came as a huge fashion shock when I saw the clothes/things that were being worn on the ramp.
My first year in Manipal, and all my fashion sense got hijacked off of me. Here, in this little, amusing world of fashion shows and culture parades (read: Manipal), it was the norm to be dressed in tacky strips of clothing, usually with long, hanging tassels or an insane amount of bling. Now I made up my mind to never be part of such hilarity ever. I promised to myself that whatever little dignified style I had left will not be taken over.
One day, I was hanging at open bar with my bunch of badasses, when I got a call from an upcoming fashion group. I need to give a brief history of fashion groups here. There are two reigning groups in Manipal and all the fashion shows were won by either. And they had a bit of enmity. Coming back to the phone call, I was surprised because I had never talked to anyone outside my clique. (I later found out someone found me decent looking through, you guessed right, Facebook!) I said no immediately to an offer of walking the ramp for the Revels fashion show. But as we all know how friends are, I was literally forced to go audition and I was so nervous I forgot how to human walk, let alone ramp walk. The team leaders were unfazed and they spent a lot of time grooming my drunk-stupor walk and VOILA! I finally managed to cross my legs while walking, swing my hips, and eventually manage a sexy pose at the end of the ramp.
There are usually themes involved in the fashion shows and we had something called Global dreams where 5 girls were selected to represent a part of the world. As usual I was stereotyped to being the Chinese one and had to go on ramp and flutter my eyelashes holding a fan. After rigorous practice at being typically Chinese, it was time for the final walk. It was here that I noticed the clothes other contestants wore and my stomach churned. Our group was evidently much better dressed than the other ones. My friends came over backstage and promised me that they would be the loudest and blow the most obnoxious wolf whistles. After promising me this, they pointed at me and laughed, calling me "ying yang", "chinky", "chinku" and other similar adjectives.  But I had to put on a smile and walk the ramp and do my thing. Which I did. Also it was the most amazing feeling. After the prizes were announced (we lost though, the show was rigged!!) we went out through many congratulations and loved every moment of it.
This fashion show was the first of many and as much of a hypocrite that I may be, I loved the feel of it. I was asked to be a mentor for my college fashion shows and help out with the clothes. The three years that I spent walking the ramp, I have always complained about the clothes. But it is this ridiculous sense of style is what makes the concept of a college fashion show fun. There are after parties involved (Milan fashion week style) but they are held in Dee Tee unlike F-Bar after parties and no one comes out sober, headed for their intended destinations.
As an added incentive, the recognition is immense. Of course, there are creeps involved but the adulation is so amazing, that even after leaving Manipal, I still make it a point to catch up on the fashion shows.
Thankfully my fashion sense has returned to normalcy now but sometimes I do like to be dressed obnoxiously and made fun of. But only by my minions!
About Khushboo Choudhury:   Avid gamer, scientist, rainy day book worm, die hard romantic and writer, loves chilly chicken and cooking it, kitsch collector, BIG BATMAN FAN, has a huge crush on everything quintessentially Manipal. She writes on her blog regularly at madvocab.