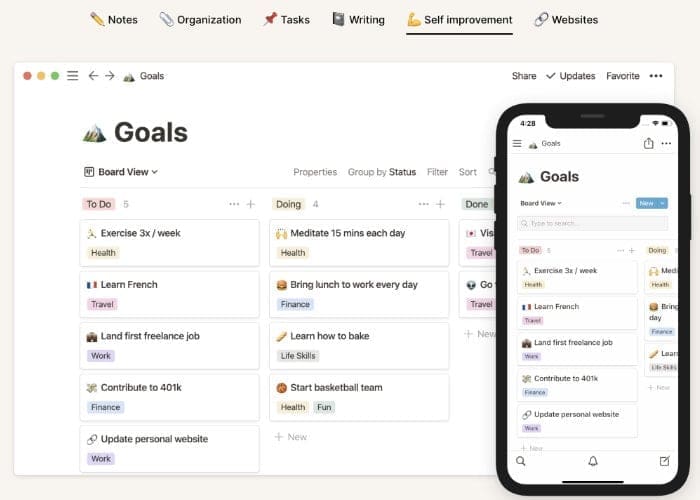 Notion is a multipurpose note-taking application. It is more than just a note-taking app though. Its features separate it from your standard word editor. Notion also has an online web clipper. This is an invaluable feature that I'll talk about later. Notion has tremendous organization and versatility. Almost no other platform brings you this level of functionality to this extent. Notion is available as a Desktop app, as well as a Mobile app, for added portability. It uses cloud-based syncing, so you can edit, share and view the same pages on your phone as well as your computer.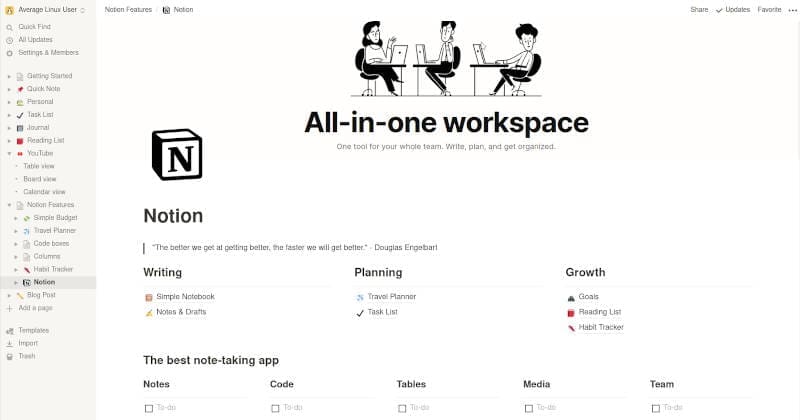 Blocks
Notion uses the concept of blocks. Blocks are essentially a more advanced kind of paragraph. Blocks have immense adaptability and features. They allow you to format your text in pretty much any way you'd like. One of the blocks I have used the most in my history of using this application has been the Toggle List. It is a dropdown menu for text, images, embeds, etc. It's perfect for taking notes and preparing for exams in a neat, organized way. 
Pages
Pages contain any kind of content you like. A page in notion can be configured to a massive extent. You can add other blocks to these pages, including more pages within! The web-clipper tool copies the contents of the selected website on a page, making it convenient to read later. Pages can be beautified with a cover, or an emoji, to add some color. Some of your most heavily used pages appear on a sidebar for easy access, and they control how you navigate through the entire app. 
Databases
Databases come in many types. Databases store more pages within them, be it a Table, Calendar, Kanban board, or Gallery. This is one of the things that notion does which really sets it apart from the competition for me. The idea is that every entry in a table, for example, could also open as a full-page and store more data within it if you wanted it to. The data itself inside the database can be of multiple types as well. Text, Numerical values, Checkboxes, Dates, Tags, and more. 
Tags
Tags are used to organize your files in an even better and more efficient way. They are colorful highlighted descriptors of content that you can add to your pages. Tags are extremely useful for filtering your pages. Tags aren't uncommon on most software these days, but Notion does an exceptional job of integrating it.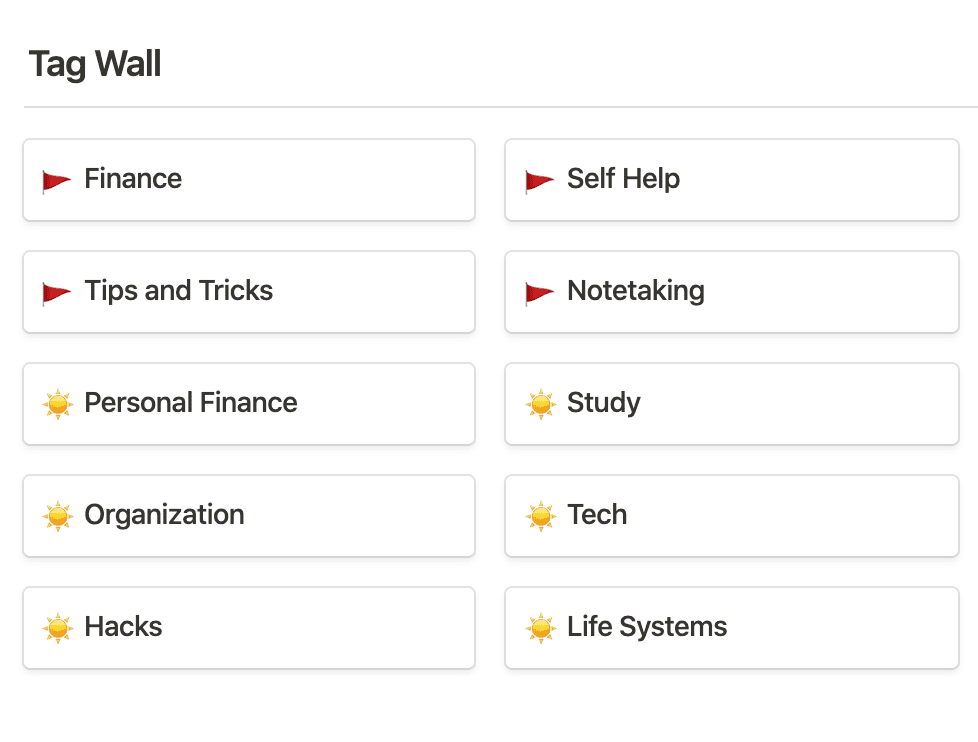 Templates
If you're not sure how to build a productive workspace for yourself as a beginner, notion offers some excellent templates for a variety of workflows, from tracking your habits, to managing your budget, it's got you covered. Some templates that I use are the Habit Tracker, Journal, and Simple Notebook. They can be modified to be anything you want them to be. 
Notion Web Clipper
Notion also provides a web clipping service, which allows you to clip any website with readable content and turn it into a notion page. This feature is invaluable for collecting research into one accessible place. The web clipper clips the contents of the site, excluding the ads and buttons, and including the images and other embeds. 
My Experience with Notion
I started using Notion in October of 2020. After more than 6 months of lockdown, I decided to get my act together and study for my entrance examinations seriously. Notion played a big part in letting me do that. I started writing in a journal almost every day, and planning my weeks efficiently, all in one place. Notion's brilliant Habit Tracker template helped me track my workouts, my screen time, meditation, and how often I was writing. 
     Notion is an elegant solution for all those who struggle with good organization. It's also harder for people to snoop on your diary, something that always discouraged me from writing.  This application acts as a second brain for me. Storing the smallest of mundane details, knowing that I can rid myself of that stress really cleared my head. Notion helped me get my life in order, and I am positive it will do the same for you. 
About the Author: Arnav Inamdar is a first-year student at Manipal Institute of Technology.