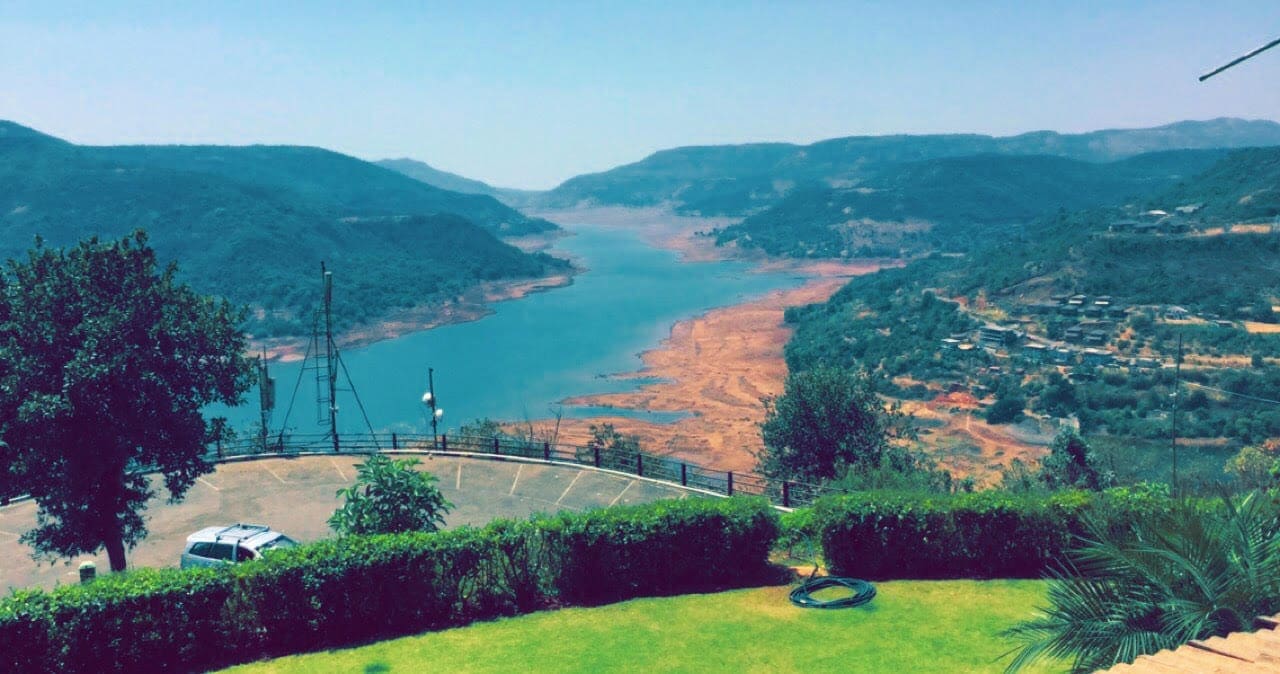 Lavasa is a beautiful hill city based on an Italian town called Portofino. Four hours away from Mumbai, and two from Pune, Maharashtra by car, it is one of the best places for a weekend getaway. The town is known for its picturesque landscapes, a lakeside promenade, and colorful houses. The view of Dasve Lake itself will compel you to relax and transcend into this alluring landscape. Lavasa will help you bond with nature, and the best time to visit this city is during monsoons (July-September) as the whole city is overshadowed by clouds and has a pleasant environment. 
Why is Lavasa Gaining the Attention of Travellers and Families
Through my travel experience, you will get to know what Lavasa has in store for you, its main attractions, and how this weekend getaway can be a perfect place for leisure. One of the most famous tourist attractions here is The Promenade, with various multi-cuisine restaurants, perfect for food lovers.
The town makes you feel like you are in a foreign city, kudos to its amazing infrastructure and the way the entire city is designed. The town resembles the colonized hill stations from the British Raj. The first out of the four-phase divided cities is Dasve and it has a lake, commonly known as the Dasve Lake.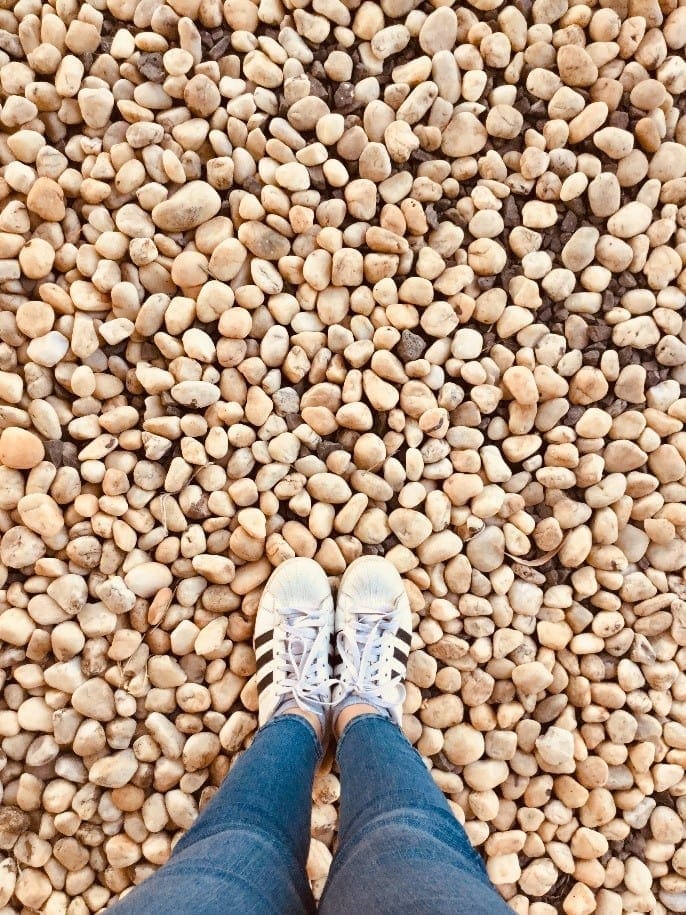 Lavasa, Maharashtra. (Image Credits: @sharonacaptures/Instagram)
I have been to Lavasa twice and not regretted traveling and exploring this phenomenal city. An interesting fact is that Lavasa is the first architecturally planned hill city in India, post-independence. 
How the Getaway Started
Our plan to visit Lavasa was an impulsive one. My parents and I started off with the research to visit a quiet place in the month of July 2019, and then we found Lavasa – a place which we had not visited yet. So, we set off on a journey with minimal luggage, to enjoy the perfect weekend plan. The car journey lasted for 5 hours, but time passed away in a breeze. When we arrived at our retreat, Ekaant, the weather was so pleasant and a simple walk around the place was refreshing after the long car journey.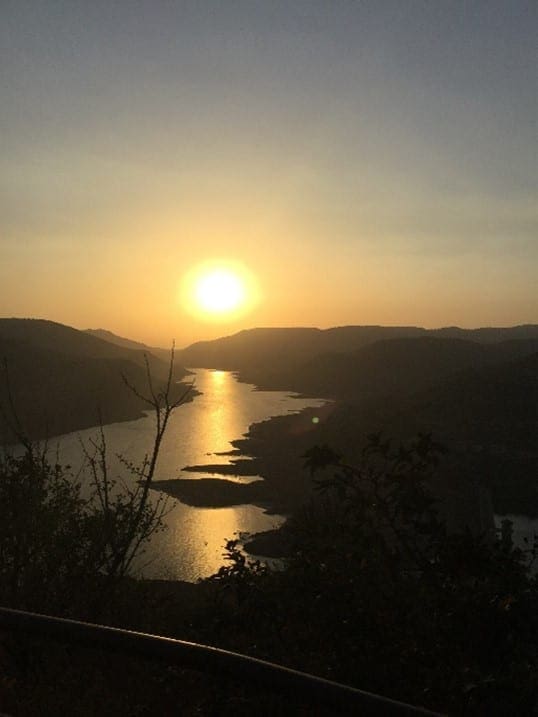 Dasve Viewpoint, Lavasa. (Image Credits: @sharonacaptures/Instagram)
The mesmerizing sunrises near Dasve Lake are something to not miss if you have a chance. If you are not a morning person, then you can always watch the sunset, though mornings in Lavasa are quite refreshing and makes you want to wake up early. Some activities near Dasve include boating and paddling in Dasve Lake and sightseeing in Dasve Viewpoint.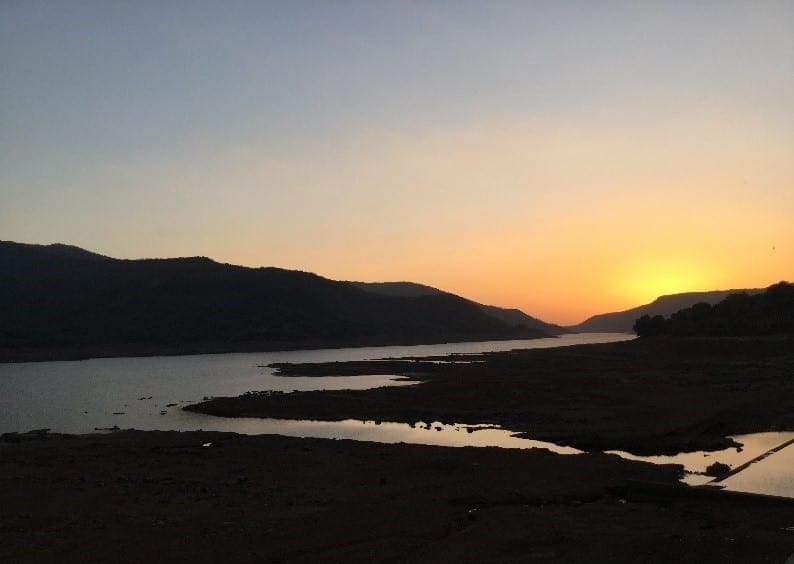 Dasve Lake, Lavasa. (Image Credits: @sharonacaptures/Instagram)
I enjoyed a cup of tea at a nearby tea stall while enjoying the beautiful sunset. The other three phases are under construction and maintenance. There was a controversy that arose, regarding the further construction of the city, but unfortunately, it stopped due to land acquisition and environmental damages. If you have a free weekend in hand, then keep this city in mind. 
Activities to do in Lavasa
Here are some entertaining activities I did while I was in Lavasa:
Sports Adventures
There are multiple thrilling sports adventures one can take part in. Some of these include rappelling, campfire, rock- climbing, jungle trek, valley crossing, and a lot more. Rock climbing was my favourite as I tried that out for the first time in my life. Along with that, you can also stay in a cottage nearby, if you are only interested in enjoying the view.
A Lakeside Promenade
One of the major reasons why people visit Sarajevo and Lavasa is a beautifully structured promenade with a plethora of restaurants around. When I visited the promenade with my parents, I was awestruck by the colorful buildings around me, which if I point out, can be mistaken for a European city. One can get lost in the corridors, admiring the beauty of ceramic-designed walls.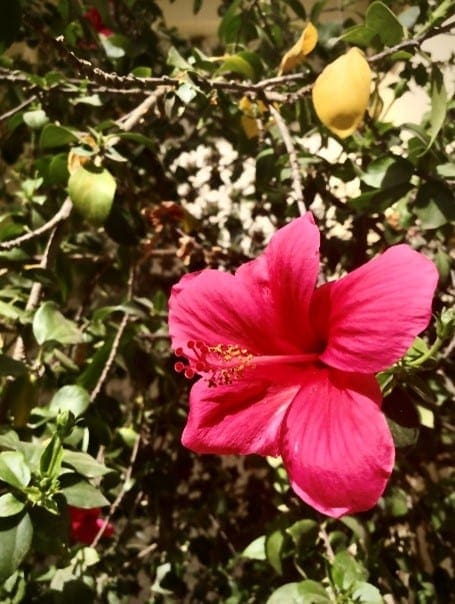 Lakeside Promenade, Lavasa. (Image Credits: @sharonacaptures/Instagram)
Nature Trail
The Ekaant retreat is a place for accommodation amidst the soothing company of nature. Different types of plants and floral beauty will leave you speechless. It is also a great photogenic place.                                          
The Ekaant Retreat, Lavasa. (Image Credits: @sharonacaptures/Instagram)
Ekaant is a quiet place with no disturbance unless you hear birds chirping early in the morning. From this retreat, you can get an amazing view of a small lake near the cottages. It is even better during the monsoon season, during which you can see waterfalls from your hotel room.
Lavasa has two famous dams named Temghar and Varasgaon Dams. Both the dams are surrounded by serene nature. One can view the green hills and easily get a panoramic view of the dam. There are food stalls near Temghar Dam, so you can grab a bite and relax, whilst enjoying the view.
Though Lavasa has been famous for years due to its beauty and serene nature, it has not been up to the mark owing to the lack of maintenance and rising controversies. Many shops have been shut down or are in a very bad state. People who do want to go to Lavasa, do not fret, because one can still explore places, go out on nature trails, make the most of their weekend and just relax!