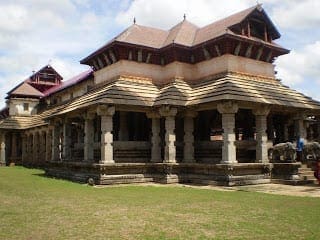 Imagine a bridge. Yes, a bridge. A bridge of spies. Well, if you thought of it as a peaceful, calm situation where a civilized exchange of lives between two countries takes place, think again. Extraction, a new Netflix release, will show you how a bridge similar to that can save an individual's life. Getting right down to business, bullets, bloodshed and chaos is how the 'extraction' starts off.
The story of this action packed thriller begins in Mumbai with the kidnapping of an innocent 14-year old, Ovi Mahajan (played by Rudhraksh Jaiswal), who is the son of the drug lord of India (Pankaj Tripathi). Kidnapped by Bangladesh's drug lord, Amir (Priyanshu Painyuli); Tyler Rake (Chris Hemsworth), an ex-Aussie military and now a mercenary, and his team are called in to do an "extraction" of the teen from Dhaka. Soon, Saju (Randeep Hooda) is sent down to Dhaka by Ovi's father to oversee the rescue, but with plans of his own on how to achieve this.
As the story of this Sam Hargrave direction moves forward, Tyler's character sees a change of heart. He's rock-solid and rough on the outside. But, the audience gets to observe his soft side, as he chooses to save Ovi's life instead of taking the money being offered to him to get the teen out of Dhaka. It shows the victory of emotions over materialistic selfishness. All this happens because Tyler feels that such a young child should not be used as a hard-hearted object due to the enmity. Instead, he should be brought up with love, care, compassion and good values.
Anthony and Joe Russo, the directors of the famous series of MARVEL movies, have produced this along with Chris himself. Written by Joe, this fictional movie is set up in the real world and provides the audience with an insight into the dealings of today's world. This amalgamation of Indian and American cast, doesn't only promise you a full dose of action during the 1 hour 57 minutes of the movie, but also a heartfelt story taking place simultaneously with the atrocities being committed in the murky underworld of weapon dealers and drug traffickers.
Though the basic story line about the victory of good over evil remains somewhat similar to most of the action movies, the whole setup along with the numerous twists will surely prove to be a ground breaker for you. Bringing just the right amount of 'Desi' essence in the movie, Extraction is definitely a good watch during this quarantine period. Whether you are an action movie lover, or are looking for something thought provoking, or simply want to binge watch it. This movie is for all! So, what are you waiting for? Add this movie to your watch list as soon as possible and make the best out of quarantine and extract boredom out of your life. Stay home, stay safe!
Extraction, directed by Sam Hargrave, is now streaming on Netflix.