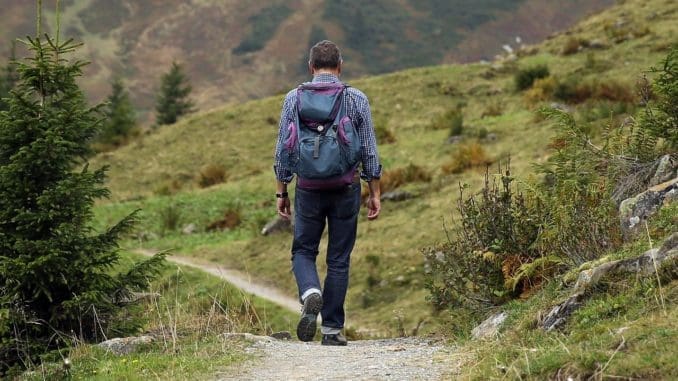 When planning a strenuous all-day trek, you must ensure you have packed proper nutrition for it. This will keep you energized. The things that you carry will replenish your nutrients and reenergize you for the entire trip. However, you must ensure you are a combination of protein and complex carbohydrates. Thus, you will have the energy that you need to sustain the physical activity of trekking. Ensure you carry plenty of water for hydration, especially since you will not be close to a potable water source.
Here is a list of items you must carry for your trek.
Perishables
Perishables food items are a good choice if you are going for a one-day trek. However, you should have the means to keep it cold. Moreover, you need to have enough room for them in your backpack. You can store perishables like chocolates and sandwiches in an insulated container. Make sure that it has an ice pack. Chocolates can give you instant energy and are also good for your health. Boxes of frozen fruit juices or bags of frozen fruit will keep your food cold for some time. Nonetheless, thaw it by lunchtime. Keep food items like eggs, meat, and mayonnaise cold till you eat them.
Carbohydrates
You should stick to complex carbohydrates and whole grains like fresh fruits and vegetables. Complex carbs tend to release energy at a slower rate than simple carbs. Thus, you feel fuller for a more extended period of time. Make sure that you avoid food that contains too much sugar. Even though sugar will boost your energy initially, your energy level will be pretty low. Some dieticians suggest that you should carry oranges, apples, pears, and other fresh fruits. Fresh vegetables like broccoli and carrots will also help.
Proteins
Tuna in shelf-stable pouches are great as hiking food. You can have tuna with cheese slices and whole-grain crackers. This offers a filling of protein and fiber. If you want, get a peanut butter container that will go with the crackers. This will offer some additional protein. Boiled eggs are easy to carry. You can wrap bite-sized pieces of cold and roasted chicken in aluminum foil. Make sure that you store it in insulated containers.
Fats
You need energy while hiking. Hence, you should pack fats that will burn slowly, like nuts and cheese. Hard meats like salami and pepperoni travel reasonably well. Eat them in lesser amounts since they can be high in sodium and fat. You can get beef summer sausage that is packed in shelf-stable rolls. Thus, it does not have to be kept cold. Make sure that you pack harder cheese, such as cheddar, as it will be easier on the trail.
Hydration
Make sure that you have enough water supplies for your trek. Instead of water, you can also carry energy drinks. These are useful for trekking long distances. Drinks like salt and sugar, and glucose offer essential nutrients to the body. However, energy drinks should be packed in sealed bottles to avoid any kind of contamination. It is excellent to go out on a trekking adventure to beautiful places. If you pack the right kind of food, you will have a fantastic trip.
About the Author:  Anaya Shastri lives to write and is a full-time blogger. She likes to write about marketing, gifts, travel, festivals, and other topics. She is a serious chocoholic who loves exploring and writing about anything and everything to do with chocolate. When not writing, she is usually traveling or trekking in the mountains.