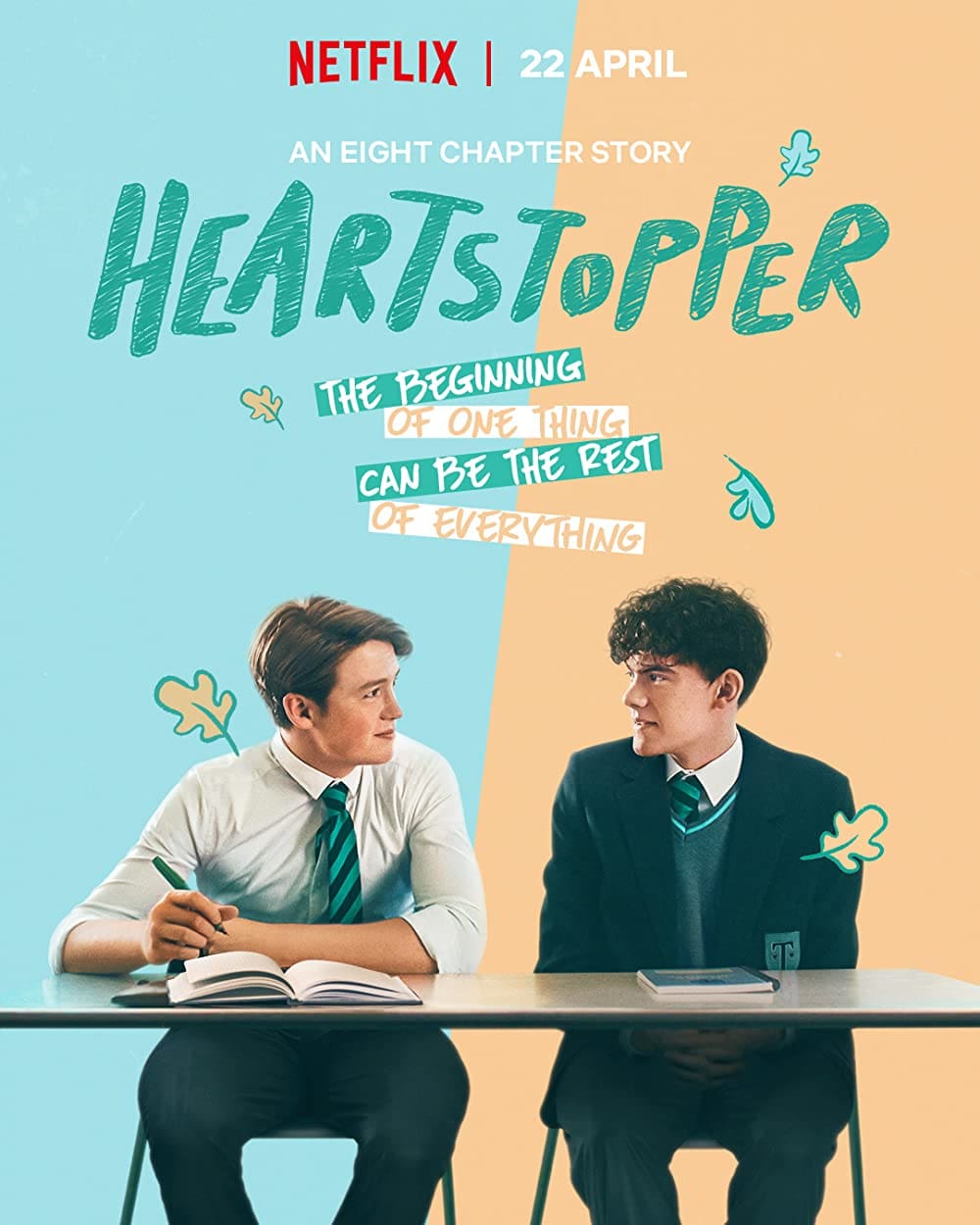 I read the first-ever chapter of Heartstopper on Tumblr. 
Heartstopper, volume 1. 
Heartstopper, volume 2.
This was all I lived and breathed in the following weeks; the story of Charlie and Nick, accompanied by the wonderful Elle, Tao, Isaac (Aled in the novels), Darcy, and Tara. My first ever foray into the strange, enchanting world of graphic novels was quite the queer experience. And it was very gay. And so lovely. Nick and Charlie, two boys who go to the same school in England, meet and find themselves in a slow whirlwind of friendship, love, stumbles, and gay panic. 
Autumn- Conception
Heartstopper grew its roots in Alice Oseman's debut novel, Solitaire, where Nick and Charlie are supporting characters. She began illustrating and uploading the comics online when she realized that they had their own story that needed to be told. This marked the beginning of the 4-part graphic novel illustrating Charlie Spring and Nick Nelson's relationship. It's fascinating how the supporting characters have their own fleshed-out personalities and arcs; it's like an entire emotionally evolved universe of their own.
See-Saw Films bought the rights to Heartstopper in 2019, but they didn't officially greenlight it until the beginning of 2021. Fans online and Alice have noted multiple times, and accurately so, how absolutely perfect the casting is. And it is, it is freaky how similar and perfect these basically unknown actors are to their characters. Joe Locke as Charlie, Kit Connor as Nick, William Gao as Tao Xu, and Yasmin Finney as Elle Argent. 
Heartstopper is the first screen credit for most of these actors, except for Kit Connor. Elle Argent, a trans student of color who recently moved to Higgs, an all-girls school, is played by Yasmin Finney, TikTokker, a trans student of color. In an interview, she and William Gao explain how the casting took place through an open casting call. It is surprising and heartening to see how the studio really wanted to make the show as authentically diverse as possible; like it is in the books! And the teenagers are portrayed by actual teenagers, something you don't get to see often. Also, like, I just think that Tao and Darcy are the coolest people on earth, and they are now my idols, even though they don't know I exist.
Winter: The Making
Nick and Charlie meet in the winter. Winter is also what Charlie is experiencing; he's spent his Year 9 being bullied and was outed, while also dealing with his toxic boyfriend, Ben.
And so, winter is where it all begins.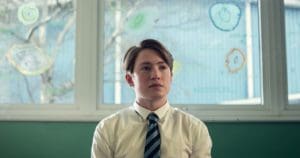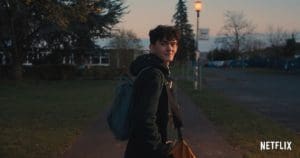 Most of the episodes are greens and dark blues, mainly teal, and ochres and yellows for contrast with dim lighting for slightly serious settings. Also, Charlie literally wears Nick's oversized(for him) teal sweater in episode 2 (screams into the
void). The snow they play in slow motion is a soft blue-green that makes you feel like you are floating. And there are cute little animated snowballs! Like the ones in the webtoon, these tiny graphics are integral to the editing of this series, and they're the absolute cutest. When Elle realizes she likes Tao- stars explode around her. And when she realizes she might love Tao, little red hearts sparkle around her.
     The arcade where they kiss- its RAINBOW lighting. Really great lighting, especially during that scene. My favorite part of the show was the rainbow doughnut arcade scenes with a side of Tao being the most intense comic-like relief ever. There are comic book-like transitions that look amazing and are a great callback to the source material. Handheld camera moments in moments of emotional turmoil balance the heavy with the happy.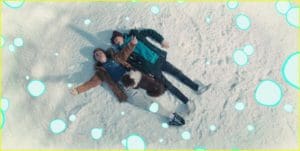 Soundtrack!:
The songs match the brightness or drabness of the colors and emotions. They include music from queer artists in crucial moments. Baby Queen even wrote 'Colours Of You' about the show. It's worth watching the show for the soundtrack alone. This show is that good. 
Spring:
Nick's story serves a massive serving of healthy bisexual representation that has been long overdue. Olivia Coleman cried during his coming out the scene; when she says, "I'm sorry if I ever make you feel like you couldn't tell me that ", it punches you in the gut with the feels. I honestly find it quite ironic how Charlie's lock screen says 'gay panic' because Nick is just so obvious; it's the cutest thing I have ever seen in my entire life.
The show is so tenderly honest about its identity and joy I can't help but hope for another spring of season 2. The novels haven't ended yet; there's a last volume 5 still to come. And Nick and Charlie's story is far from over; there are mental health issues to address and Paris vacations to go on. Netflix does provide 28 days to assess the success of a show before greenlighting its next season, so we still have time. Go stream heartstopper! And I mean, if you need a tiny bit more motivation…
CHARLIE, WORD
. 
Speaks for itself. Cue iconic Charlie lines:
Charlie: "I'm sorry, but you're not exactly the authority on who's gay or not. And bisexual people exist."
Charlie: "I broke up with my boyfriend. "
"Was he a knob?"
Charlie: "Yes."
Mr. Ajayi: "You know, when I had a crush on a straight boy, I just repressed it and suffered."
Charlie: "That doesn't sound very healthy."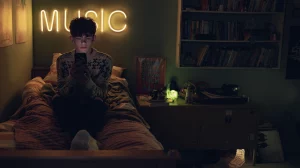 Take a shot every time I say Charlie is cute- he is so cute when he's trying to reply to a dm ajdjwsnv.