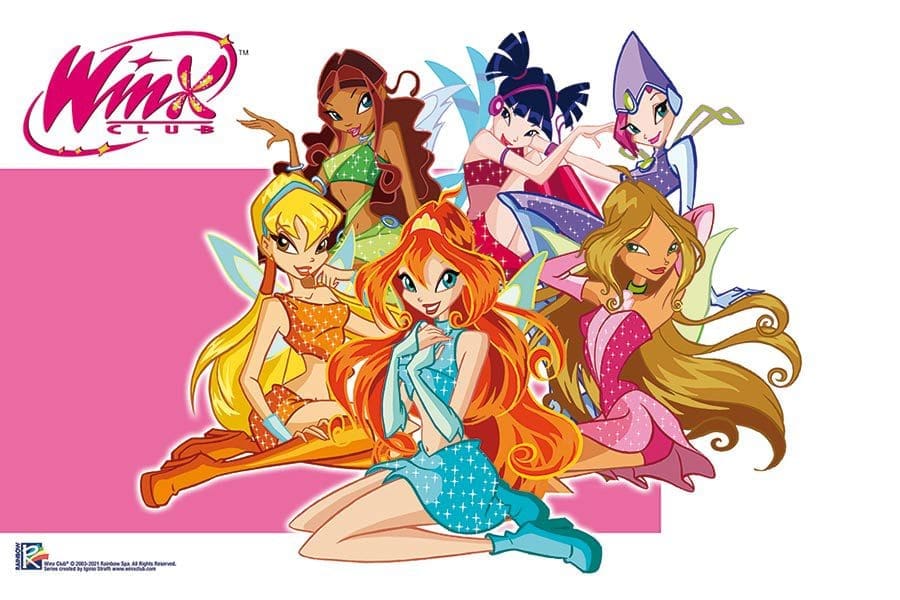 Netflixing is cool and chill, but the excitement of waiting for a new episode of your favorite cartoon show for an entire week was how we all grew up and what we kinda miss too. Sure, we all went gaga over Stranger Things, but Pokemon is what we still remember by heart and never fail to vibe to even today. Amidst adulting and trying to fit in with the Netflix gang, I stumbled upon Fate: The Winx Saga, a live-action remake of my fav childhood show, Winx Club. Here's my take on the show! 
What's Winx?
Winx Club is an animated female-centric superhero show created by Italian animator Iginio Straffi. The series features protagonist Bloom, a fairy from Earth who discovers her powers and enrolls at Alfea School of Magic to learn and hone her skills. Her adventures in the Magic Realm, friendships, relationships and past, along with her six fairy friends, make up the plot. Originally released in Italy, the show gained international recognition and started airing on Nickelodeon. There have been movies and versions made of the show, until in 2021, Straffi co-produced a live-action series, Fate: The Winx Saga. One season has been completed since its release, and it opened to mixed reviews. The remake features almost all the original characters including new ones too. 
What's new with the reboot?
The show focuses on Bloom, a 'changeling' left on Earth who enrolls at Alfea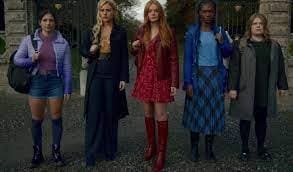 to control her powers and search for her real identity. The remake proposes a more mature portrayal of the original characters and tries to make it relevant enough for modern viewers. Bloom has been portrayed as a troubled teen who's having a hard time accepting and adjusting to her new life at Alfea. She meets and befriends fellow fairies who have their own ongoing storylines, pertaining to insecurity, love, jealousy, attraction, peer pressure, competition, etc.
Liberty has been exercised in introducing new characters, especially the 'Burned Ones'-magical beasts that are fatal to the Realm. I personally liked the introduction of Headmasters Dowling, Silva and Harvey. Also, the character development of Stella is changed to an insecure heir to the Solarian throne who's under constant scrutiny of her mother, Queen Luna, to outperform. Musa's character has been changed to a fairy able to sense emotions instead of music, as was in the original script, which provides a fresher aspect to the whole series. Cinematography and visual effects add the real magic to the show. The end of season one builds enough suspense to leave you craving for more! 
Response and Controversies
The show has been downvoted by some due to its heavy reliance on cliches. Controversies arose over casting European actors for character Musa, coded originally as East Asian.  Also, the series featured Terra, instead of Flora (coded Latina) again with a white actor. Also, the series has been compared to Riverdale. As a fan, I was expecting a better battle sequence during the Burned Ones' invasion, but Bloom's transformation was impressive. Also, the relationship between Sky and Stella was difficult to understand at the beginning and Stella giving up her reluctance on Sky was quite fast. Her character development can also be attributed as somewhat tedious.
Should you watch it?
As a Winx fan, I would recommend you watch Fate: The Winx Saga. As somebody who knows the original show's plot, it was fun for me to keep guessing and I was amazed at how it turned out. The remake provides a fresher plot to the cartoon, and you can feel the nostalgia running down your veins. For non-Winx fans, if you are into fictional series and teenage dramas, this can be a fun watch. Also, if you're looking for something short to watch, this is a good choice- 6 episodes in season one. 
Well, I am waiting for season 2 quite eagerly!
About the Author: Naushin Nigar is a second-year student at Kasturba Medical College, MAHE.