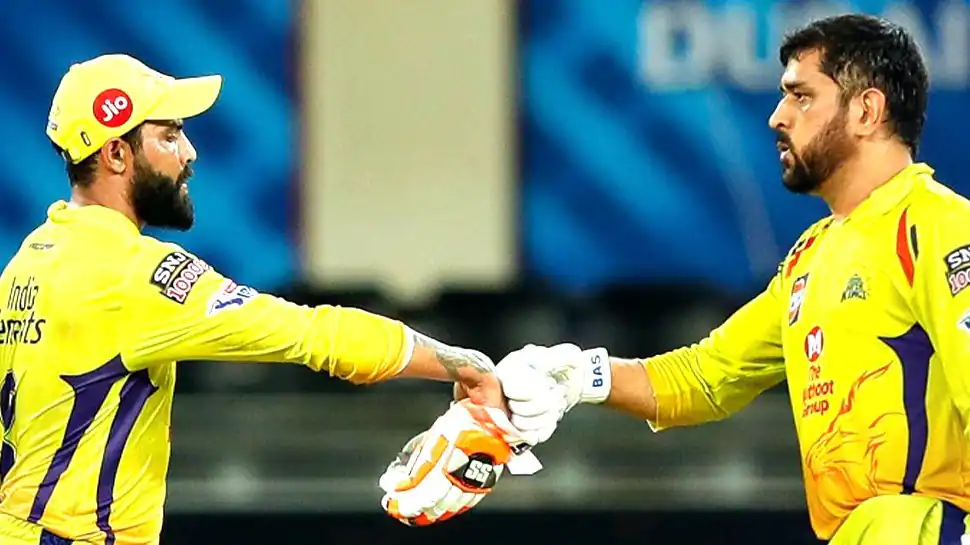 Arguably, India's best captain, Mahendra Singh Dhoni handed over his IPL captaincy to all-rounder Ravinder Jadeja at the start of this year's IPL. "MS Dhoni has decided to hand over the leadership of Chennai Super Kings and picked Ravindra Jadeja to lead the team," the franchisee wrote in an official release. "Dhoni will continue to represent Chennai Super Kings this season and beyond," the release added.
Captain Cool, as he is popularly known, who has been a part of the franchise since its inception (barring two years when CSK was banned from participating), is one of the most successful captains of IPL. In his glorious career as the captain of the Chennai-based franchise, CSK has crowned champions 4 times including a double in 2010 and 2011. Chennai Super Kings also holds the impressive distinction of qualifying for the playoffs every time except 2020. Besides 4 IPL titles, Dhoni also laid his hands on 2 Champions League t20 titles. Mumbai Indians might have won the IPL title the most number of times (5 times), but CSK is the most consistent one. They had the greatest average league position of 2.67, indicating their consistency. With a score of 3.36, Mumbai Indians come in second. Dhoni, the only player to command CSK for more than 150 games and the captain with the most IPL wins, will be remembered as the team's leader.
Below are MS Dhoni's stats as CSK captain IPL (before the 2022 edition)
Matches: 190
Runs: 4172
Sixes: 189
Strike Rate: 137.50
Half-centuries: 21
Catches: 108
Stumpings: 32
Highest score: 84*
In his illustrious career as the captain of Chennai Super Kings, in the IPL. Dhoni has had a lot of great knocks to look at. ManipalBlog presents you 7 top knocks by Mahendra Singh Dhoni in the yellow jersey:
1. 54* vs Kings XI Punjab (now Punjab Kings), 2010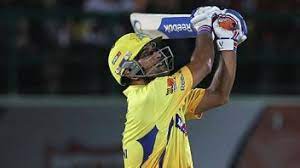 In the 54th match of the tournament, MS Dhoni's heroics helped Chennai Super Kings to clinch a last-over victory to book their place in the semis. Chasing a target of 191, MS Dhoni was unbeaten with a score of 54 off just 29 balls. His innings had 5 fours and 2 sixes. With 16 needed off the last over, the great wicketkeeper-batsman wrapped up the chase in just four deliveries, hitting Irfan Pathan for two massive sixes.
2. 70* vs Royal Challengers Bangalore, 2018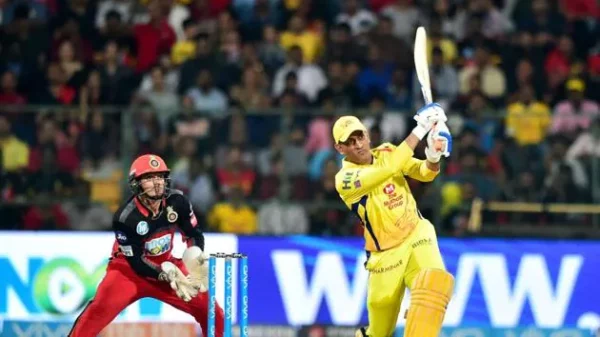 Chasing a mammoth target of 206, MS Dhoni ably supported by Ambati Rayadu won the match for CSK. His knock of 70 runs came in just 34 balls that included 7 sixes and a four leading to a strike rate of 205.88. CSK won by five wickets thanks to Dhoni and Ambati Rayudu's 101-run partnership. It was CSK's highest run chase against RCB in IPL history.
3. 84 vs Royal Challengers Bangalore, 2019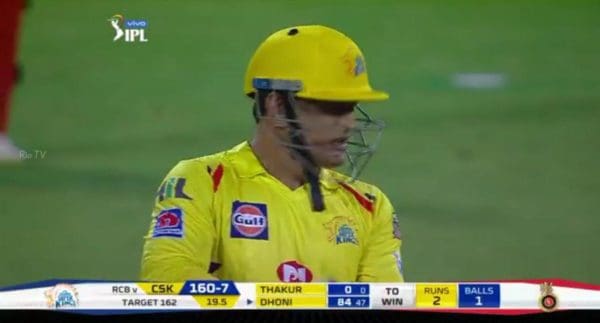 The showdown between these two Indian Premier League supergiants is known to draw a large number of spectators. This is one of the most anticipated matches between these two squads. In this match, MS Dhoni had a tremendous inning against the Royal Challengers Bangalore. The Royal Challengers Bangalore batted first and scored 161 runs. MS Dhoni was on 60 at the time. This is when the captain showed off his big-hitting ability, slamming one four and three sixes to register his highest T20 total of the night and become the first Indian player to hit 200 sixes in the IPL. CSK, on the other hand, lost the match to RCB by the tiniest of margins.
4. 51* vs Mumbai Indians, 2012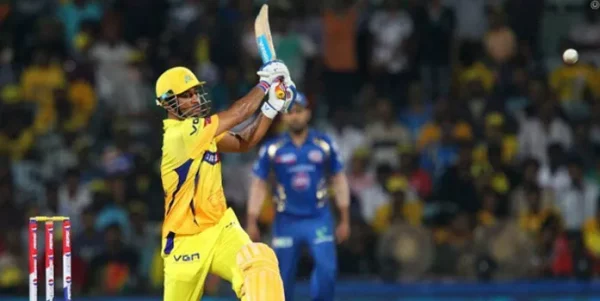 It was a round-robin match. The Mumbai Indians got off to a good start, taking two early wickets. Even though S Badrinath and Michael Hussey put on a 94-run partnership, Chennai still needed a boost to turn it into a match-winning total. Dhoni entered the picture at this point. There was no going back when he hammered 51 runs off 20 balls. MI was unable to score, and CSK won the game. and advance to the elimination final of the Indian Premier League's second qualifying round. MS Dhoni and Virender Sehwag (DD) tied for the fourth-fastest fifty in the Indian Premier League with a 20-ball fifty against RR in Jaipur this season.
5. 75* vs Rajasthan Royals, 2019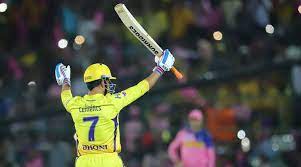 How can we forget this game-changing performance while remembering Dhoni's best innings in the IPL? Dhoni and Raina shared a 61-run stand and Dhoni scored 33 runs off his first 30 balls. Following that, he plundered 42 runs off his next 12 balls in a knock that included four fours and many sixes. CSK ended up making 175 runs with Bravo's help (27 runs), resulting in CSK's exciting 8-run triumph. Dhoni wasn't at his best as a batsman at the time, but he had bat against all odds and practically single-handedly secured a win for CSK. MS Dhoni was chosen Player of the Match for his quick-fire unbeaten 75-runs hit off only 46 balls, including four sixes and four fours with a strike rate of 163.04.
6. 67* vs Sunrisers Hyderabad, 2013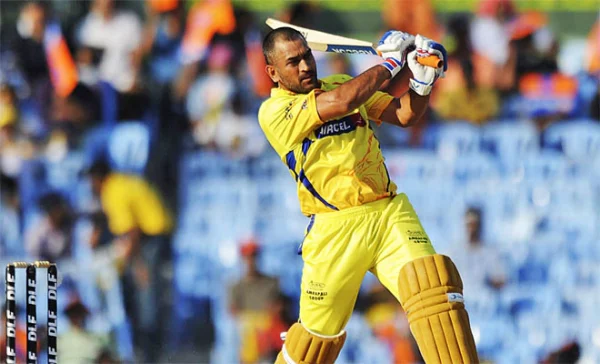 MS Dhoni's unbeaten half-century (67 off 37 balls) helped Chennai Super Kings beat Sunrisers Hyderabad by five wickets in another last-over climax. CSK needed to reach 160 to win, and they did so with two balls to spare. Dhoni retained his nerve and finished the game in style with 15 runs needed off the final over.
7. 18* vs Delhi Capitals, 2021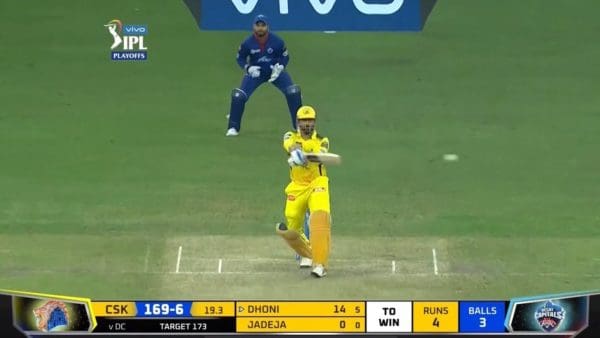 After defeating Delhi Capitals by four wickets, the immortal Mahendra Singh Dhoni played a sentimental inning to lead Chennai Super Kings into their ninth Indian Premier League final. Although this may not seem to be a run-fest, this cameo of the former Indian skipper was enough to send CSK to a record 9th time. They eventually beat Kolkata Knight Riders in the final to win their 4th IPL title.
In the Indian Premier League, MS Dhoni had the longest six of 111 meters. From the start of his career, he was known for his ability to hit home runs. Even as captain, he has left an indelible mark with his breathtaking performances, which are littered with sixes. Apart from his spellbinding performance, Dhoni's IPL knocks are noted for one thing: the unusual passion he displays after finishing the chase.