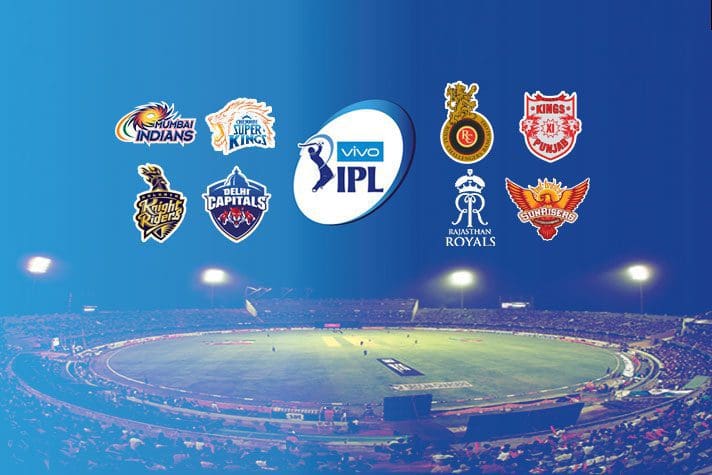 According to the data provided by BCCI, IPL contributed Rs 11.5 billion to India's GDP in 2015. "This is the aggregate value of all transactions that took place as a direct, indirect, or induced effect of the economic activity of the 2015 matches. Hosting an IPL match also adds value and revenue to the economy of the state," BCCI had said. (Source: The Hindu)
Let's have a look at how and why IPL has such a major contribution to our growing economy:
1. We just had a college fest, and for organizing the fest, a lot of consistent manpower was required, and not only that we had to recruit volunteers too so that the fest goes smoothly. Considering the fact, that IPL happens at such a huge scale, where people from all across the world are participating, we would definitely require, immense manpower to conclude it successfully, and since it's not some college fest, where you would do something, because you have to do it, people get employment here.
From supporting staff to TV anchors, all of them get a constant job for the next 2 months or so, where if they do their job nicely, they get jobs at other places as well, because everybody wants to get their work done from someone, who not only has experience but has experience at a dignified place.
2. Small businessman: People who run restaurants, make flags, print jerseys, caps, and many more such small-scale businessman, not only make a lot of profit during IPL season but they also get the chance to explore new and creative ideas through their work, which helps them in expanding their business even further.
3. Advertisements: During IPL, even a small brand gets the maximum exposure, because not everybody who is there to enjoy the match can afford something expensive and hence people opt out for things which are well within their budget, leading to a fair chance for the new brands and products to be explored.
4. Tourism: Whenever we go to any place, one thing we make sure is that we get to see the local tourist attractions of that place, and hence IPL has helped in increasing tourism a lot. Because not everyone who is there to enjoy the match belongs to that place. Most of the people come from different places, and once they are done with the matches, their next goal is to figure out the new place.
5. Individual players: A lot of players came into limelight because of IPL, had it not been IPL, they might not have made to the playing XI of our team. The number of new players who have joined Indian cricket team is surprisingly amazing, and the best part is, all of them are good in their respective fields, and hence will be of great importance for us in the upcoming time. And because of IPL, they get the fair chance to show their talent and to maintain a good economic backup if they do their job nicely.
6. Economic security: The players who are already well established in the team, IPL for them is like a cherry on the cake, they not only get extra practice and extra exposure, the extra income also welcomes them every year. And some of the players have utilized this opportunity very wisely and have launched their own brands, which has provided a lot of people job and apparently the players too, ensure a good economic backup for themselves.
7. Sponsors: Each team has its own sponsor, maybe multiple sponsors, and they also make a good profit, during these 60 days. And if their team keeps performing well and is consistent throughout the season, the definitely make a huge profit. And they pay taxes depending on the profit they make, which adds into the country's economy.
8. Unity in Diversity: This is not something which money can do, IPL has always brought fans from different corners of the world together while they are supporting their favorite team, which to be honest is the best thing, I like about IPL.