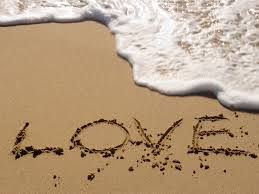 "A college student writing such a story? Huh! Cannot be trusted at all." That's the first thought that would come to anyone's mind after reading it. But, I tell you, "Every one faces difficulties in their life, some a little bit, some a lot.' I don't know which category I fall into but yes, I am sure my story will surely help someone somewhere in their life.
So here it goes….
Like every other kid, I had a normal childhood and normal upbringing. I had two very close childhood friends. Let's name them 'Nishant' and 'Nikhil'. Nishant was 2 years elder to me and Nikhil one year. But , all three of us were at the same level academically. I had joined school a year earlier than my age. Our parents had been friends even before I was born so with birth itself I had two amazing friends waiting to be struck rapport with. Our parents never tried teaching us to recognize each other as brothers and sisters so……we din' t actually behave as one.(P.S.: I am a girl!!)
We grew up together calling each other's parents as 'Mumma!', 'Pappa!' By luck, we were in the same section till our 4th grade. Then, Nikhil shifted to Rajasthan. Only I and Nishant were left. We were sad, but we managed to stay in touch with him.
We grew up further- me and Nishant together, while Nikhil bid his time in Rajasthan until 8th class when he shifted back to the same place and joined the same school as us.
I was also the youngest in my class, so somewhat less mature than others. In the 8th class I ended up getting into a good group of friend circle. Nikhil and Nishant were a part of it too. I was treated as a baby there. We soon became very famous in our batch. Then the scene of having boyfriends and girlfriends started. I looked good at that time and I was rich. Hence, I ended up being one of the top most wanted girls in my school. People started approaching me just for my money and looks but Nikhil and Nishant managed to save me from such vile attempts. Then I fell for a senior. Let's name him 'Aysh'. By the end of the year, I got committed to him. We got along with each other very easily. When school ended in 10th grade, I was still with 'Aysh'. I managed to get a distinction and stand 8th in my school. Aysh was a senior, so by that time, he was in the junior college of my school. He passed his 12th too. Everything was very good and lovely.
I got into a good science (junior) college in Bombay. Aysh got into a good engineering college in Bombay too. We were still together. Then, Nishant's dad got a transfer to Kota and they shifted. I and Nikhil had got into the same college and so life was again not so harsh on me or our friendship. Then one fine day we got a call from Nishant's family and we left for Kota at once. I got the biggest shock of my life there. Nishant had died. He had been suffering from brain tumor. Everyone knew it except me. He had been on treatment since quite a time. He had made everyone promise that no one would tell me as I would break down. His death was unexpected to all because he was improving but it happened because of the tumor suddenly compressing the medulla.
I was broken. 16 years of friendship and now I had suddenly lost him. I had been closer to him than to Nikhil. I loved him a lot as a friend. I simply could not live without him. That day, I took 3 strips of Paracetamol tablets. I wanted to die but I got saved. I also managed in moving on with it.  I gave my 12th entrances seriously and cracked the Manipal entrance. I joined Manipal.
After coming here I realized a lot of things I had not yet given thought to. Aysh and I broke up as well. We broke up because he was a
Muslim and me a Hindu. We realized we can't hurt our parents' feelings by choosing each other. My dad is an anti-Muslim person. I couldn't hurt him for my own sake. I was able to get over him. After few months I got into a guy over here. Let's name him 'Akhil'. We had become close friends. I ended up loving him. Maybe it was my way of getting over Aysh. I soon realized it was serious from my side. I proposed him. He rejected and I was left broken. I tried continuing the friendship but it killed me from inside. I again took Paracetamol tablets and again got saved. This time though, I realized that Paracetamol won't kill you. Sometime later, I realized that he was into some other girl, our common friend. I approached him on the topic. He denied it.
I am still not over him completely. I still kind of talk to him. Today, I saw him with the same girl. He had lied to my face that he had come to meet someone else. I saw them together and I feel like committing suicide again, broken as I am. I miss Nishant a lot. I cried over my heart to Nikhil to ease my grief  but somewhere inside I still feel shattered.
But, I now realize that suicide is never an option. You need to carry on in life. Many such Akhils would come in our lives and go away leaving us broken and hurt, but our parents? They have and will always love us beyond anything. We mean the world to them. If something bad happens to us, what will be their state? Shouldn't we love them more than any Akhil? Are we such cowards that we would commit suicide rather than live our lives for them? No! We just can't be so. There are many people who have faced worse in their lives but they still alive today, just because they chose to fight rather than surrender to their difficulties. We don't just live for such Akhils in life. We live to do good deeds. We live to brighten our future. We live for ourselves and our parents who gave us this life.
I know it's too late for me to understand this but yes, I have understood it. Nishant would have loved to see me happy today, not dead! As for Akhil, he doesn't care about me or my feelings.  Then why should I? Rather I should just keep a straight face and keep moving. Twice, I have wanted to end my life for not having got him, now I wish to live it and find the reason for the same. I am sure the Lord has something better for me and something worse for him ;).
About the author: The author has prefers to remain anonymous.
Edited by: Vyom Agarwal