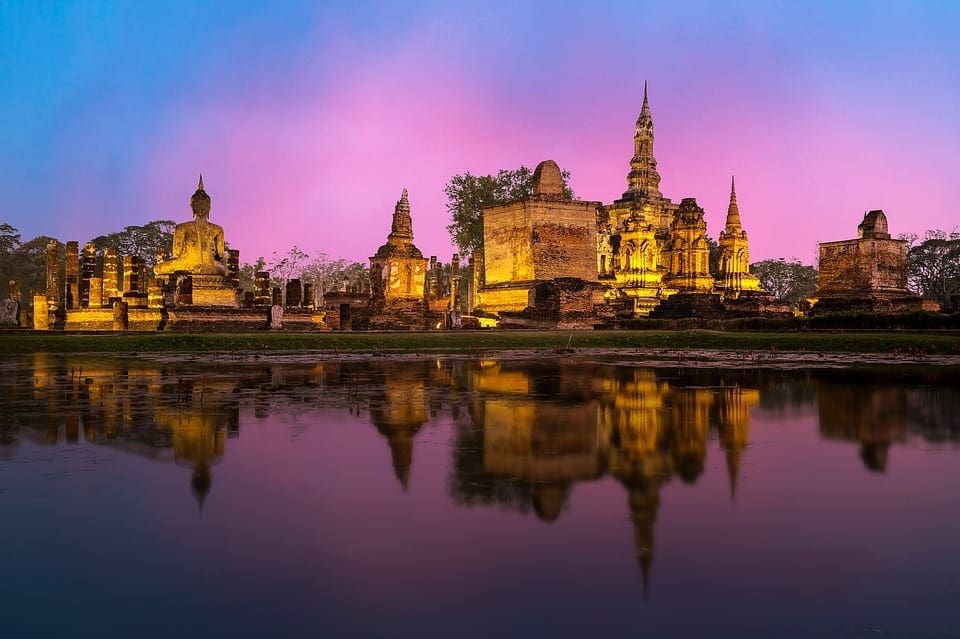 Are you looking for a pocket-friendly destination for a vacation that is oh-so-beautiful and tourist-friendly simultaneously? Then Thailand must be at the top of your bucket list! Phuket, the largest Island in Thailand, is a hypnotic blend of holistic pleasures, rich heritage, lip-smacking food, and some of the most beautiful beaches. From plush, family-friendly resorts to the crazy sin-city of Patong to the majestic Fanta Sea, Phuket tourist attractions are a treat to the eyes and relaxation to the mind.
The famed Big Buddha of Nakkerd Hills, the soul-stirring islands, local night markets, and the delicious roadside food stalls and street music of Phuket demand to be visited and experienced! Book tickets for Phuket by using Go Air coupon code to avail discounts and save a bunch! Here are some of the best tourist spots that you must visit in Phuket.
James Bond Island, Phuket

Having featured in several Bollywood and Hollywood movies, this island shot to worldwide recognition with its feature in the famous James Bond movie and has been named after that. It is one of the most serene places that you can visit in Phuket, which offers a magnificent view of nature at its best, with its limestone cliffs and the most beautiful turquoise waters. The island attracts millions of tourists every year with its vivid flora and fauna and houses many exotic, indigenous species. You can also do a bunch of water sports like kayaking, snorkeling, and diving and explore the underwater beauty of Phuket.
Phuket Big Buddha
This 85m white Buddha statue is one of Phuket's most peaceful places. Located amidst dreamlike sounds of tiny bells, the fluttering of yellow-colored Buddhist prayer flags, and the enchanting sound of dharma music, the Big Buddha is a must-visit if you're looking for some peace and tranquility. It is a breathtaking sight, along with a majestic, panoramic view of the beautiful town located beneath it, and is a must-visit!
Phuket Aquarium
Fascinated with life underwater? Take a dive into the world of tropical beauty underwater at the Phuket Aquarium. It is one of the best places to have an ever-so entertaining day with your friends and family while learning much about marine life, aquatic animals and plants, and their ecological environment. It is no less than a paradise for wildlife lovers, as you can watch fishes like reef sharks and stingrays as they swim past you through the tunnel at the Phuket Aquarium. It is a surreal experience and a treat for children and adults alike!
Simon Cabaret Show
Looking for some fun, entertaining live performances in Phuket? Go on the Simon Cabaret Show tour! Embark on this incredible cabaret performance in Phuket, featuring world-famous artists, presenting cabaret in front of a live audience. Experience the most exquisite cabaret show in the whole of Andaman Gulf and groove on the delightful beats along with the performance of the cabaret dancers.
Phi Phi Island
Phi Phi Island is the most admired tourist spot in Thailand. It is a collection of six islands, among which the largest is Phi Phi Don, hosting the bohemian town of Phi Phi Leh with Maya Bay. The scenic beauty of this place is unmatched and is perfect for a quick getaway from Phuket. The Phi Phi Islands are renowned for their emerald green waters, absolute white, powdery beaches, and beautiful coral reefs, making it one of the best places for diving and snorkeling. The Phi Phi Islands should be at the top of your bucket list of places to visit in Thailand!
The Tiger Kingdom, Phuket
One of the best places to hang out with tigers, the Tiger Kingdom in Phuket is one of the best places to visit to be in the company of the king on animals! Roam around in the company of majestic tigers only in the Tiger Kingdom and get the most beautiful opportunity to be up close with these glorious creatures. The distinct feature of this place is that these animals have been raised among human company since the very beginning, and hence, these tigers are super friendly and not ferocious at all. Click photos and hang out in the company of tigers only at the Tiger Kingdom!
Paying a visit to Phuket must be one of the top destinations to visit if you're a travel buff looking for a diverse place to visit. Being tourist-friendly and pocket-friendly, Phuket combines nature, rich heritage, and lip-smacking food, making it ideal for a family, romantic, and even a solo vacation. Book your tickets now!