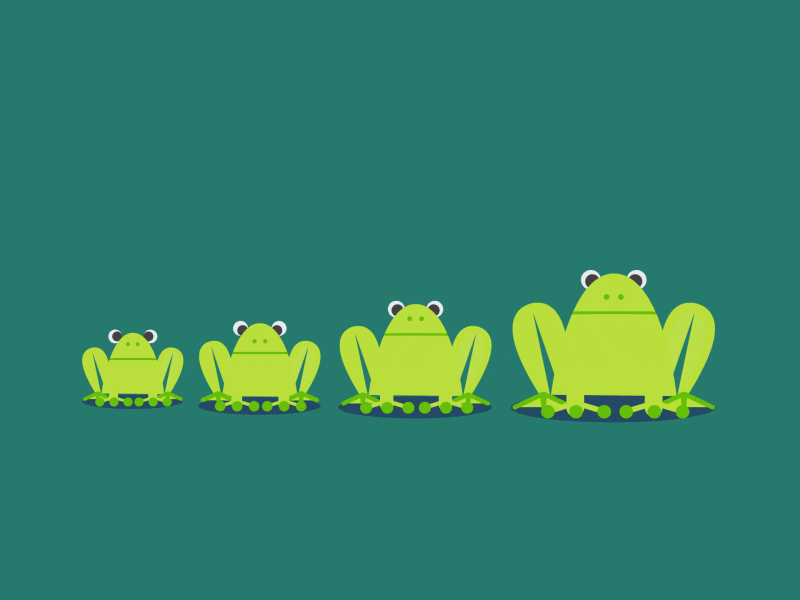 Heartfelt thanks to each and every participant of "Frogs of Manipal' club. We are now a brilliant gang of 133 frog lovin' members! This informal club was created in October 2016 and team Frogs of Manipal (FoM) has made some awesome discoveries since then. So on this first Friday of 2017, let's recap everything that we have achieved together in the last three months as team FoM –
We surveyed various sectors of Manipal twice every week, taking the total count of our surveys to more than 20 in three months

giphy.com

We documented about 5 road kills from across Manipal in the dry season

PC Rahul SN

We encountered and recorded an eyeless 'Endangered' frog – Uperedon mormorata

PC Madhushri Mudke

We spent 21st Nov'16 cracking delightful frog jokes to have a good laugh together frog jokes
We've participated in 3 polls – one each month; and we will continue with monthly polls to gauge the community's opinions poll

We shared pictures of 'Data Deficient' frogs like the Western Tree Frog sitting on the walls of our hostels

PC Rithika Kalidos

We encountered Nematode infection in an aquatic frog in October 2016

PC Madhushri Mudke

We saw an amazing video of a Bull Frog escaping death right in our university's backyard by Girish Rajannavar
We launched #FridayFrogFact where we read, write and share frog blogs every week. We promise to continue doing this!

pixabay.com

We also took #FridayFrogFact to an international platform with a post being published in The Society for the Study of Amphibians and Reptiles (SSAR)

giphy.com

Our team members from places away from Manipal showed their virtual support by sharing interesting scientific studies

By Rishabh Birla

With our outreach activities, we spoke about #NotJustFrogs to a total of 256 students- in Manipal and surrounding towns. The change in these kids' perception of frogs – from 'icky' to 'wow' was heartwarming to say the least!

PC Madhushri Mudke

We laughed and came up with intelligent strategies to come out of the ditch into which one of our team mate's car went straight down on 26th Oct'16 as we wrapped up our regular frog walk

giphy.com

That same day, we also saw a beautiful Scops Owl along with frogs

PC Ashutosh Taparia

We have successfully maintained high ethical standards within our team – thanks to our moderators and each one of us!
In the future, we will achieve a lot more together. We promise to continue our surveys throughout the year. We will also be conducting fun activities like 'Frog Movie Nights'. We will continue writing frog blogs. I think, we should take a step into making some fun videos in 2017 to endorse FoM.
I am waiting for your ideas, suggestions and opinions that you think will help us improve in the coming year. Our objective as always, remains:
To spread awareness about the frogs of Manipal
To document abnormalities in frogs
To document road kills across the town
Come up with interesting strategies for conservation
To promote living in harmony with frogs
To change attitudes towards frogs as a whole
To bring more people into this loving community – once they come to love frogs as much as we do!
Let's welcome the New Year with gratitude and love towards all species on our planet!
Thank you from Team FoM <3
If you have missed any of the previous #FridayFrogFact posts – read them all over here! And if you liked this article, join our growing community of amazing froggers on Facebook. Also please fill out this form and tell me what would you like to read in the next post.
Now go and croak it out (read share this article) to the entire world on Facebook, Instagram and Twitter. Sharing the #FridayFrogFact with your friends on social media is a great idea to show your love for these species <3