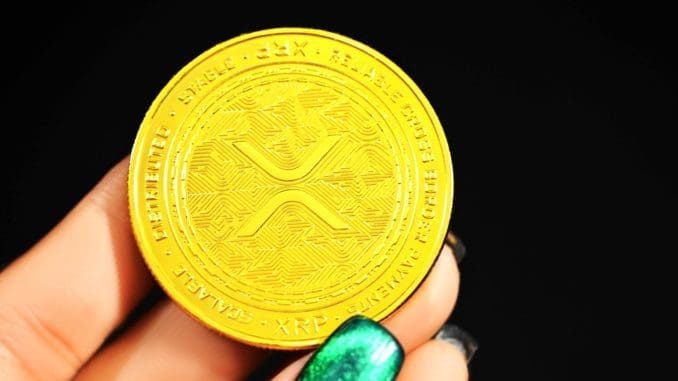 XRP Coin is the primary crypto of Ripple, one of the most popular digital currencies in the world. Are you curious about what this system stands for and if it's a worthwhile long-term investment? Find out by reading this article.
Ripple Meaning
Ripple promises to revolutionize the world of international payments by threatening the infamously slow SWIFT system. It is no wonder, then, that there are multiple reasons why this technology and payment network deserves our attention:
Experience instantaneous global transactions with no intermediaries through the Ripple network.
When it comes to conversion and delivery of money, the fee commissions charged are far lower than those imposed by traditional banks.
Ripple is a reliable platform.
The Ripple technology is not only being widely adopted by many large financial institutions, but its native cryptocurrency Ripple XRP actively takes part in currency conversion and money transferring across the globe. As of mid-February 2023, its price stands at $0.4 while having a market cap of over $20,31 billion with daily trading volume exceeding $1,15 billion.
Is Ripple Coin Good for the Long-Term?
Unfortunately, the Ripple price today is quite low, so it is not the best crypto investment. The issue lies in a legal process that the SEC has put forth to have the XRP token be declared as a security. Because of this lengthy court battle, Ripple's growth has been inhibited. Nevertheless, some forces help control the Ripple coin price. Firstly, its groundbreaking technology has a big potential when it comes to banking systems and could enable global money transfers with low fees. Secondly, "whales" – crypto investors who bought XRP tokens in large amounts long ago – are optimistic that this project will be successful and increase the Ripple coin price. All these factors depend on one condition: the case against the SEC must come to a conclusion soon for those changes to take place successfully.
Before investing in Ripple, it is prudent that you perform your due diligence and make an informed decision. Nevertheless, holding on to Ripple for the long term may also be a sensible strategy. If you decide to buy Ripple, WhiteBIT crypto exchange should be at the top of your list as they offer superior service and guarantee security for all investments made with them. On WhiteBIT, you can purchase Ripple crypto in a couple of clocks using your bank card. For that purpose, you need to register an account and verify it. Then you should add funds to your WhiteBIT wallet using your bank card. Then, pick an instrument you would like to apply. The simplest way to buy XRP is through the converter – just enter the currency you have in your account and the sum you want to spend. Then pay the commission, and the Ripple tokens will arrive in your wallet in a few minutes.