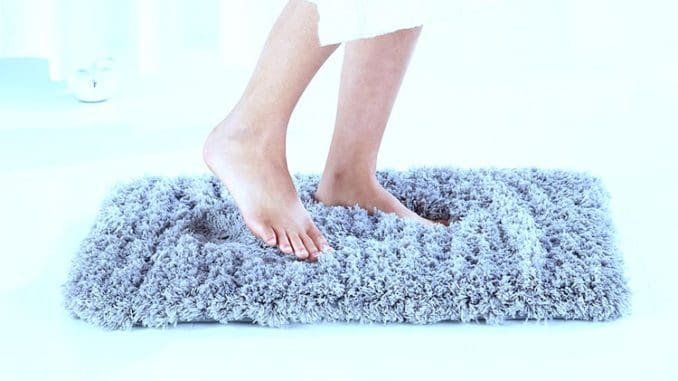 With bathroom rugs lying in the bathroom, you cannot keep using them for months without cleaning them since they are as helpful as other things like tubs, sinks, or toilets. Most importantly, bathroom rugs offer safety, preventing slipping on wet floors. Besides, they also provide you with a comfortable and beautiful surface to walk on. So, washing the bathroom rugs is as essential as cleaning all other things in your bathroom. Let's go through everything you need to know to wash your bathroom rugs.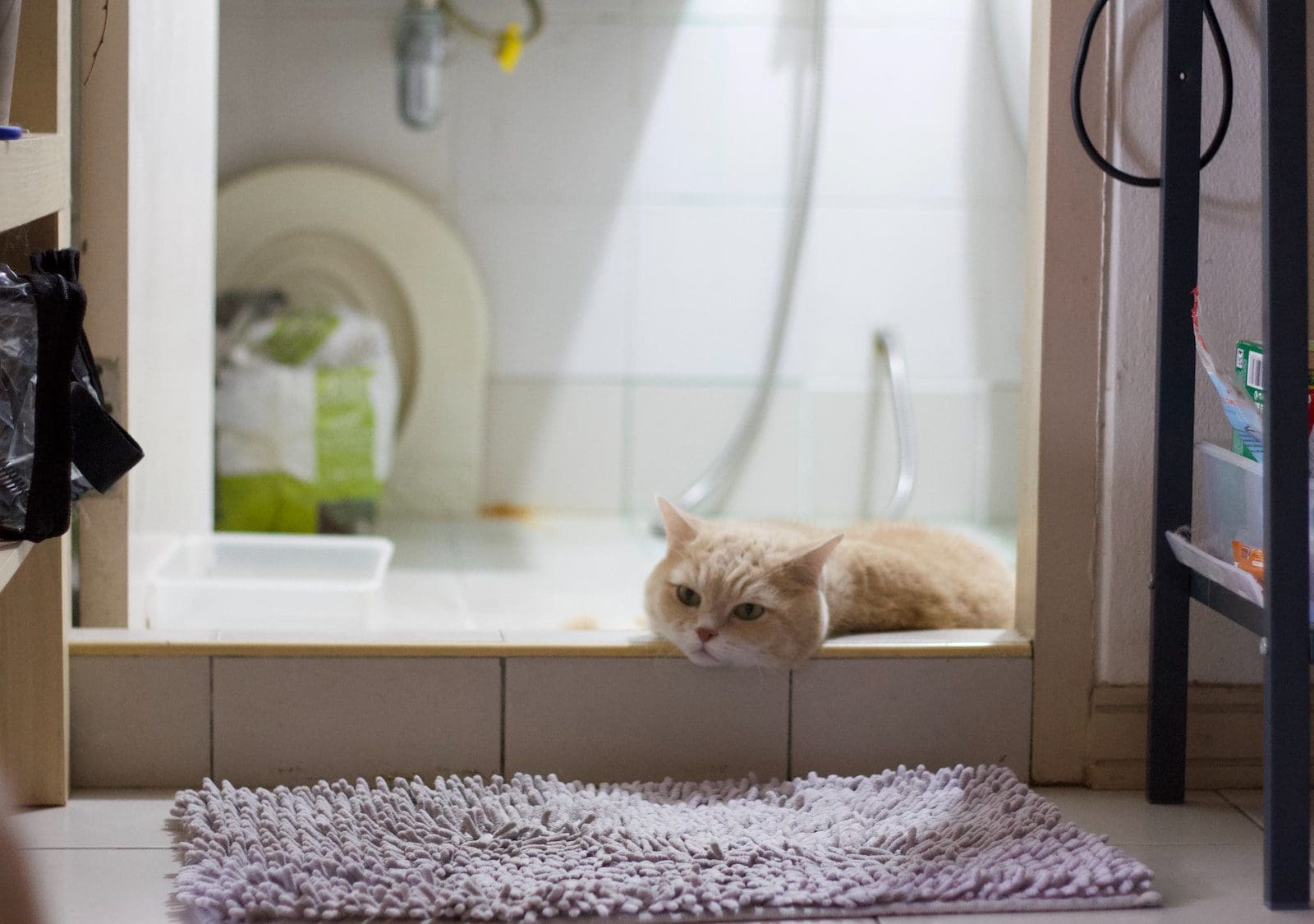 How to Wash Your Bathroom Rugs
Before washing your bathroom rugs, you should determine the type of bathroom rugs you own. The classification of bathroom rugs is generally determined based on their materials. A bathroom rug or a bath mat can be made of any material. However, polyester, chenille nylon, cotton, and bamboo are more popular nowadays because they are easy to wash.
Types of Bathroom Rugs
Cotton Bathroom Rugs
The cotton-made bathroom rugs are thinner than the other types of rugs. They may vary by design and size. There are some large bathroom rugs made of cotton. These large bathroom rugs are difficult to wash in a washing machine. So, you might have to wash them manually.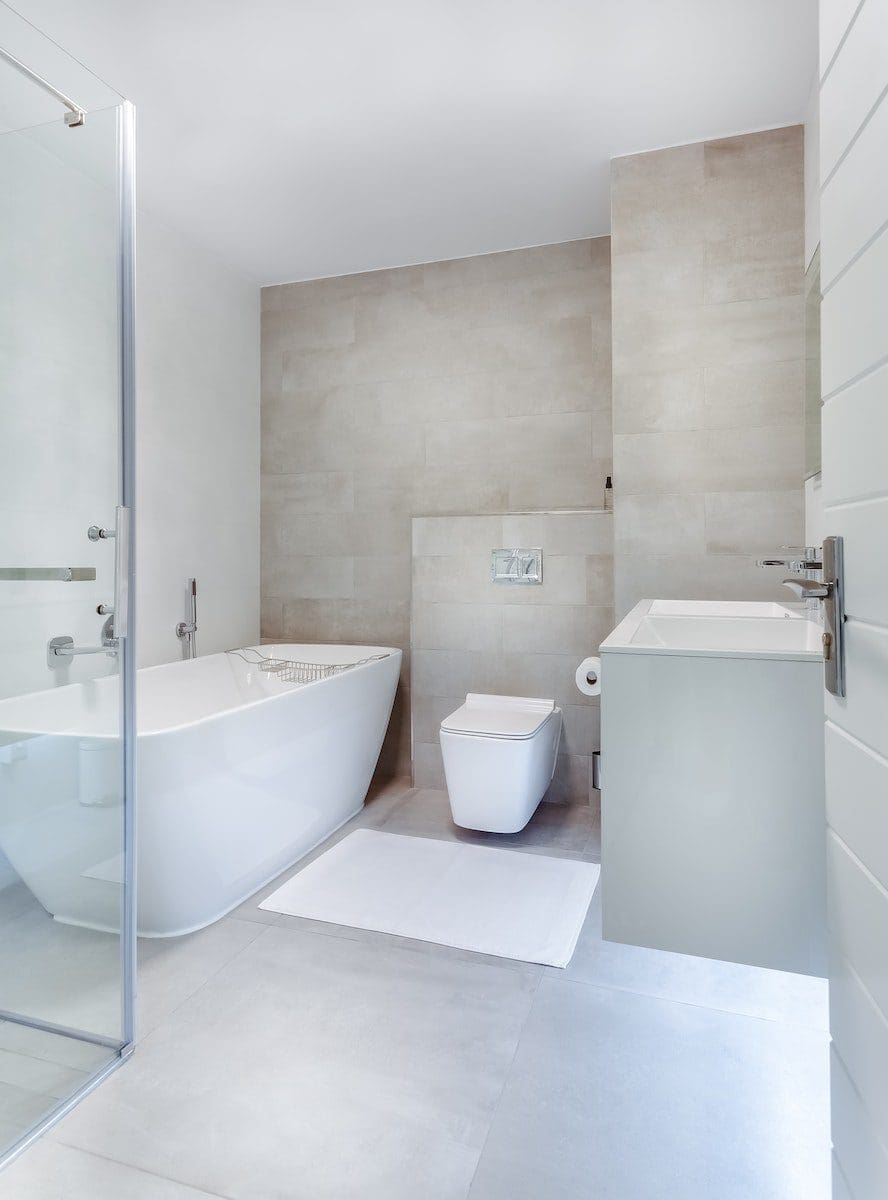 Chenille Bathroom Rugs
The chenille rugs are not damaged easily, even if they are constantly soaked with water. These rugs are usually round-shaped. If your bathroom is always wet, these rugs can give you solace. These round bathroom rugs are machine-washable.
Polyester Bathroom Rugs
The polyester bathroom rugs are durable. If your bathroom is frequently used, you should choose this rug. They are also easy to wash manually and with a machine as well.
Nylon Bathroom Rugs
The nylon bathroom rugs are incredibly durable. They also offer better slip resistance. Target bathroom rugs have a good variety of nylon rugs. They are machine-washable.
Bamboo Bathroom Rugs
The bamboo rugs are durable and inexpensive. However, they do not offer much variety and do not generally feel soft to walk on. They are not machine-washable, but they are easy to wash manually.
The Basic Rules
Now, you know about the rugs that are easy to wash. You probably have one of those bathroom rugs. Although you know the kind of your rugs, don't forget to check the care tags or laundry symbols to ensure you don't use any specific cleaning products, washing machine, or dryer that can damage your rugs.
Lift your bathroom rugs and shake them a few times. Yuck!! You might feel repulsed and disgusted by the litter and dirt that can escape them. Wipe off the plastic or rubber backing of the bathroom rugs using a piece of cloth. Now, start washing them with water and detergent or put them in the washing machine, depending on the type of your rugs and laundry tags.
How to Wash Microfiber and Chenille Bathroom Rugs
These bathroom rugs are popular because of their quick-dry feature. Besides, they are soft on the feet to walk on. Let's go step by step.
Put your bathroom rugs in the washing machine with placid laundry detergent. Make sure you have a little free space in the washing machine.
Wash the bathroom rugs on the cold setting. Don't use the hot setting for these types of rugs.
Dry the rugs setting the heat to the lowest. You can also hang the rugs outside to dry if you feel they are not dry enough after drying with the washer.
Note: Don't mix any other clothes or anything while washing or drying the rugs.
How to Wash Bathroom Rugs (Rubber Cotton, Polyester, Nylon)
The plastic- and rubber-backed bathroom rugs are made of a wide array of materials like cotton, polyester, and nylon. Let's go step by step
Turn the rugs upside down and check their undersides to see if the rubber is peeling or fissuring. If the rubber has been cracked, then you should not think of washing it. It can be a loss of time and Buy a new one instead. If it is not cracked or peeling, then follow the next steps.
Put the good rugs in the washing machine, ensuring you have free space in it. Wash your washing machine's bathroom rugs on the cold setting with placid laundry detergent.
Hang the rugs outside to dry or dry them on the lowest setting in your washer.
Note: Never use heat or fire to dry plastic- or rubber-backed bathroom rugs because they can melt or crack the plastic or rubber.
How Frequently Should You Wash Your Bathroom Rugs
The bathroom rugs are a good place for all the germs, bacteria, and fungi to live on and spread their descendants. You don't want them to make your bathroom an unhealthy place. So, you should wash your bathroom rugs as regularly as you clean the sink and the toilets.
Washing bathroom rugs at least once a week is ideal. If your rugs are always wet, you must wash them once a week. However, if the rugs are not used that much and are mostly dry, you might do it once a month. You should not leave your bathroom rugs unwashed for over 12 to 14 days.  So, make the time to do it.