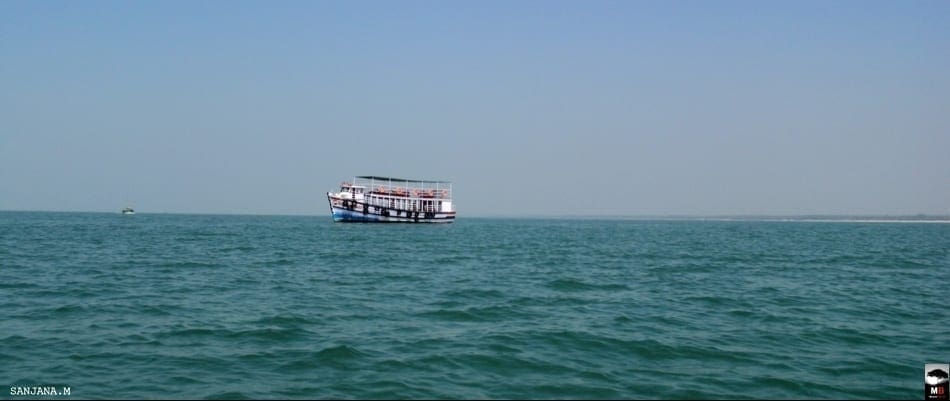 St Mary's Islands off the coast of Karnataka are four islands of immense geological value. The hexagonal columns of rock on the islands are similar to those on the Giant's Causeway in Ireland and give clues to historic formation of land masses on the Earth's surface.
These islands are 6 km out at sea and can be reached by ferry. The nearest harbor to these islands is the fishing harbor at Malpe from where there is a regular ferry service. The ferry plies between 8:30 am to 5:30 pm and accommodates 30 persons per trip.
Malpe is 58 km North of Mangalore and is well connected to Mangalore by road. Mangalore is the nearest airport besides being a major rail and bus terminus. Malpe is 4 km away from Udupi. Udupi is connected by rail and road to Mumbai, Thiruvananthapuram, and Mangalore.
There are no accommodation facilities available on St Mary's Islands. There are several resorts at Malpe and Udupi. Udupi can be used as a base for a day excursion to St Mary's islands.
The best time to visit these islands is December-January.
St Mary's Islands were named "El Padron de Santa Maria" by the Portuguese explorer Vasco da Gama as a dedication to Mother Mary. Vasco da Gama is supposed to have landed on these islands in the course of his voyage to Calicut. The four largest islands are named Coconut Island, South Island, North Island, and Daryabahadurgarh Island.
Geological studies indicate that these islands were created at the time that Madagascar and Africa separated from India. The rocks are hexagonal in shape, columnar in form, and made of basalt. These rocks provide a convenient vantage point for tourists to catch a glimpse of Malpe harbor and the sunset over the Arabian Sea.
These islands do not have a sandy beach due to the rocks along the shoreline. A large variety of seashells are found along the rocks. Benches have been installed near the shoreline for the benefit of tourists. Apart from coconut palms, there is very little shade. The quality of amenities for tourists is very poor. The traveler should go prepared for the searing sun with caps and bottles of drinking water.
The entire island can be trekked across in 90 minutes. Sea shells scattered along the shoreline are interesting to collect and study. Bird watching is a popular activity on the islands. Commonly spotted birds are Brahminy kites, white and grey egrets, Sandpipers, and seagulls. Tourists have reported the presence of colonies of butterflies on the island.
There is a Vadabhandeshwara temple dedicated to Balrama which was consecrated by Saint Madhwacharya. This spot attracts many pilgrims. The ruins of the Daria Bahadurgarh fort can be seen on the islands. The fort is thought to have been built by Bidanur's chieftain, Basavappa Naik.