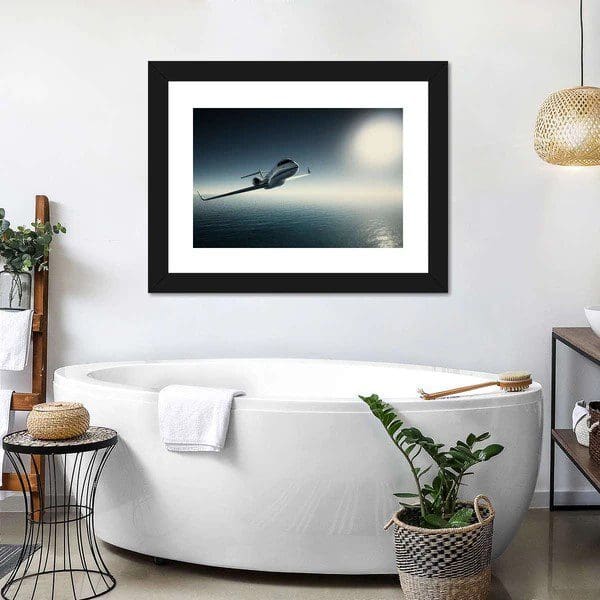 Blank walls can be intimidating, and what looks good in the bedroom may not work in the bathroom. But don't leave them bare. There are plenty of ways to spruce up your room, no matter how big or small it is, from decals to paint options.
Take some inspiration from these nine skillful ideas and add some color to your bathroom walls.
1.   Inexpensive Updates to Towels and Rugs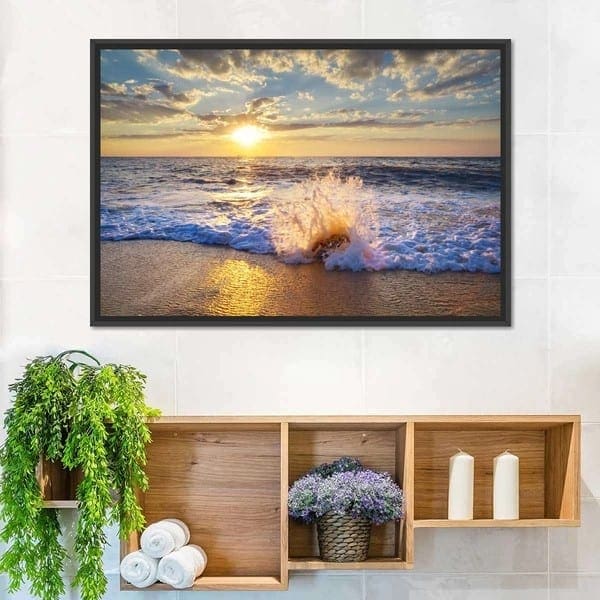 Replace your old, mismatched towels with soft, fluffy ones that match your new bathroom decor by donating or throwing them away. For a modern bathroom design touch, use an accent color or pattern.
Use a floor mat to experiment with new textures and color shades. Look for materials that are both comfortable and unique. These are helpful to refreshen your bathroom look.
2.   Make an art gallery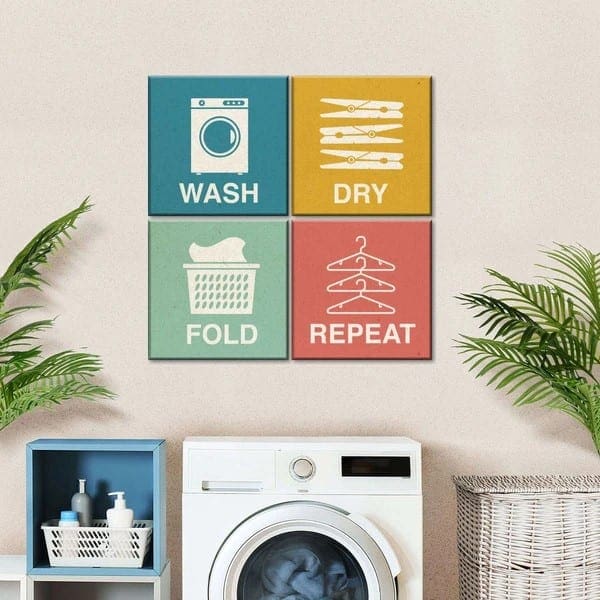 When it comes to prints, it can be challenging to choose just one or two. Then there is an option: go all out and create a gallery wall.  Decorating walls with stencils is a sure clean, detailed way. A Maker's Studio makes great stencils that can perfectly fit your style and choice. For a clean, modern look, stick to a color scheme, or mix and match colors for a more bohemian vibe.
3.   Go for paint that pops
You can stick to the safe options when it comes to bathroom paint colors. But choosing an unexpected color is a simple way to liven up space. Carry your paint color only halfway down the wall to keep it from completely taking over your bathroom.
4.   Multi-functional and Storage in Your Bath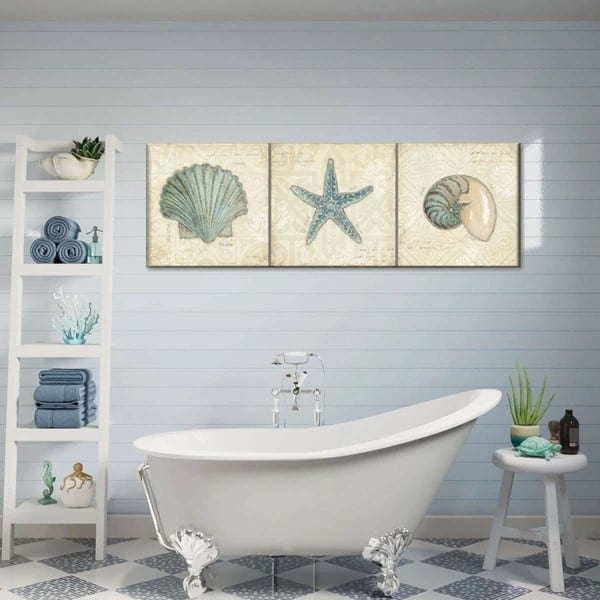 Organizing and decluttering your bathroom will instantly refresh it. If you have a small bathroom, consider how you can better use your existing space. For example, adding pull-out drawers to a cabinet is a simple weekend project.
Most home improvement stores have standard sizes of pull-out drawers. Floating wall shelving and wall-mounted baskets are two other ways to maximize storage.
A small storage cabinet is in the style of furniture. If you're short on space, consider installing your home washer in the bathroom.
5.   Put up some plants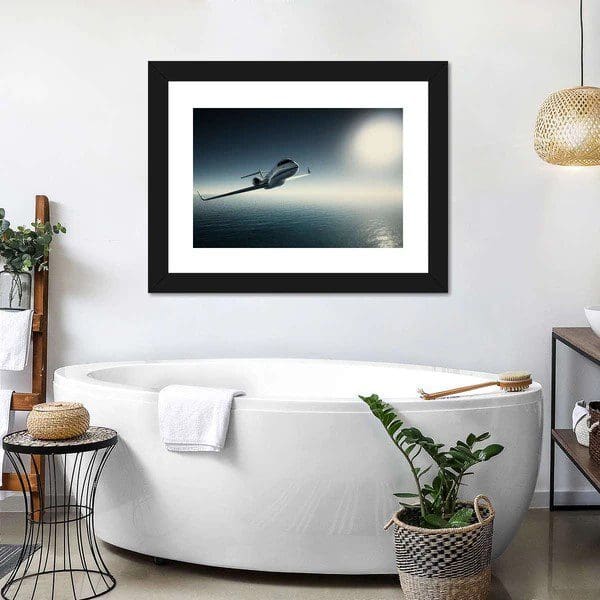 The bathroom may appear to be an unusual location for a mini-garden. What room needs the air-cleaning power of plant life more? For this, suction cups, plastic boxes, and bunches of ferns are used. But you can use whatever mounting and storage options you want.
6.   Hardware and Faucet Upgrades
Replace the hardware in your bathroom for a quick and easy bathroom makeover. Your bathroom will look completely different with new drawer pulls, towel bars, toilet paper holders, and faucets. Replacing your bathroom fixtures can even revive the appearance of your countertop.
It's as easy as unscrewing or popping off the old hardware and replacing it with new. Replace old hardware with similar-sized screw-hole spacing to keep the project quick and straightforward. Especially on bar-style drawer pulls that require two screws. As a result, there will be fewer new holes in cabinets and walls.
7.   Affordable Bathroom Wall Art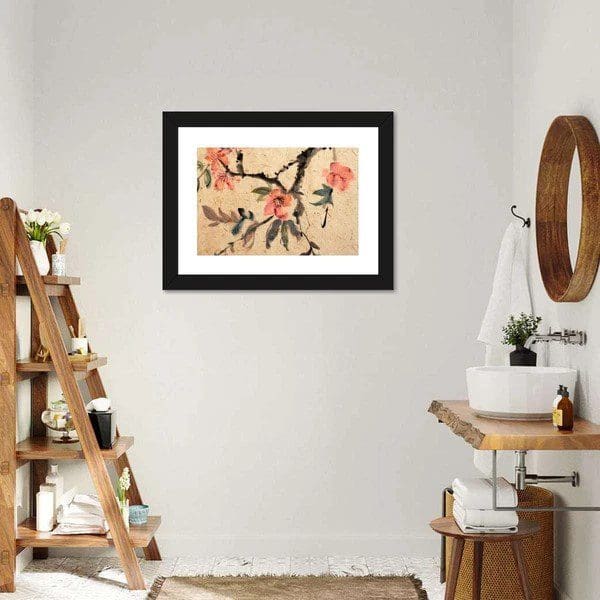 There's no need to stare at your bathroom's blank walls. Water-resistant and cost-effective, treated canvas prints are a great option. To get the most visual impact, go for oversized proportions.
Have a local printer turn a favorite photo into customized, colorful wall art for a unique look. Canvas prints can now be created and laminated for water resistance by custom printers. Consider options other than a canvas print when considering art for your bathroom.
A personal and refreshing way to decorate your bathroom walls is with a wall gallery of favorite objects, such as starfish or baskets.
8.   Fake the "wallpaper" look
Consider a DIY patterned accent wall if you want to showcase your artwork. This option can significantly impact stencil, paint, and patience, whether used on one or all four walls.
The main advantage of this option is that you won't have to deal with wallpaper removal when you want to change. Instead, you only need a few coats of primer to turn your wall back into a blank canvas.
9.   Budget-Friendly Lighting Fixtures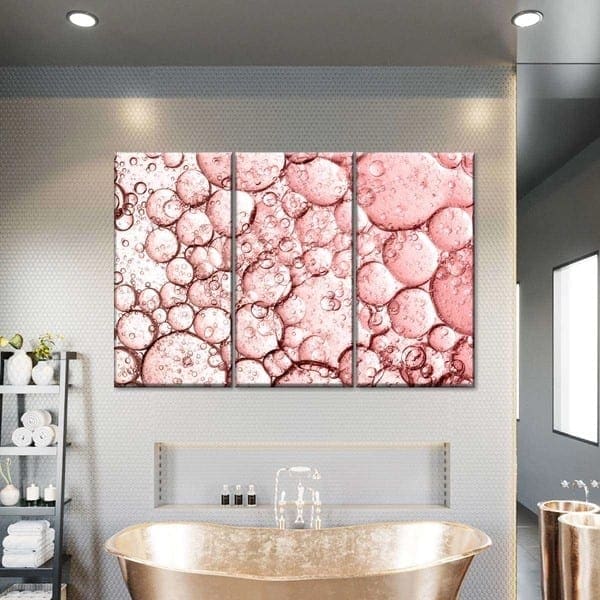 Replacing outdated lighting fixtures is a less expensive way to update the look of your bathroom. You can find a wide range of affordable lighting fixtures in stores and online. However, remember that major electrical projects should be left to professionals.
Changing out lighting fixtures is a simple DIY bathroom project that can be completed daily with some guidance. However, don't be afraid to experiment with trends when changing the lighting in your powder room.
Hanging pendants and light bars that diffuse light in a room exemplify modern bathroom lighting. LED lighting fixtures are the most energy-efficient and don't add extra heat to your bathroom, so they're a good choice.
The Bottom line
There are numerous ways to decorate your bathroom. But you have to choose according to the space and theme of the bathroom.