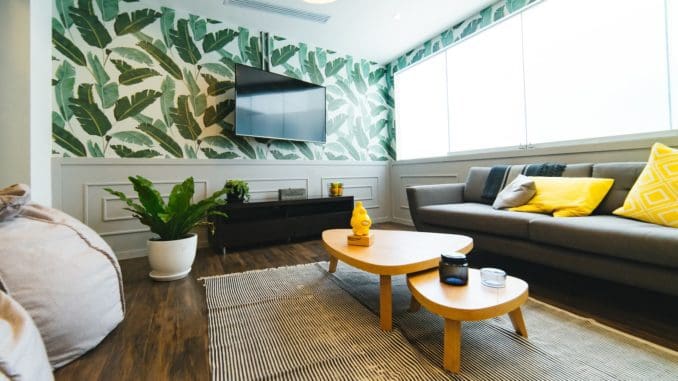 The quote, "a picture is worth a thousand words," is valid for many situations. This famous quote even applies to home decorating. Many people draw their inspiration for their decorating projects from home decorating pictures. It's challenging to visualize a room decorated using various design themes. You may think the French Country style is perfect for your kitchen, but when you see the style used in home decorating pictures, you may change your mind.
Contemporary style is hot nowadays with trendy accessories, fabric, and furniture, but is it for your home? Browsing home decorating pictures of contemporary design will help you decides whether it's for your home or not. Tuscan design sounds beautiful when you read about it in magazines and books, but until you see those home decorating pictures using Tuscan design, you can't be sure if it would work in your home.
It is time for you to get started on your most recent home and furniture project. However, you just have run out of ideas or just do not know where to start in the first place. One thing that has helped many people is to read the countless supply of free expert interior design tips available.
The following are some of the most common Home and Furniture tips employed by top designers today:
Dare to try new decorating tips.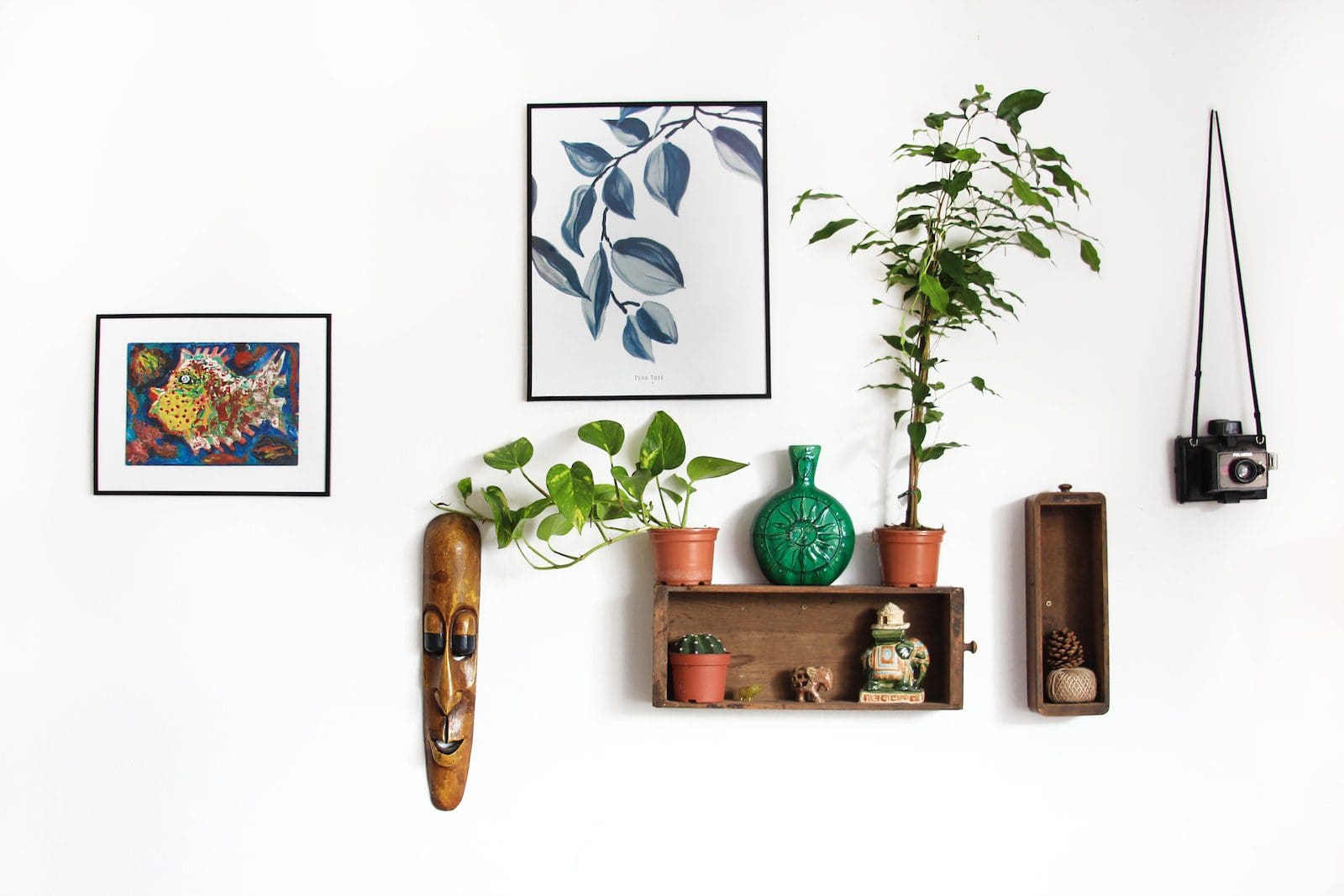 You want to create an atmosphere in each part of your home. This is so that the design of each area of your home and furniture is as unique as possible. However, during this process, choosing peculiar home and furniture pieces and accessories do not take away from the beauty and value of other pieces or sets of furniture placed in each room.
Remember that each room's theme should be "simple but not boring."
No matter which period of history or a specific theme you choose, it is always best to implement the most straightforward plans possible. Yet the end result should be effective enough to make an impact. One way to avoid becoming "boring" is to learn the art of mixing a variety of neutral-colored pieces of furniture with various unusual accessories. Another tip often involves the placement of contemporary furniture along brightly-colored painted walls.
Consider the lighting of the room.
Whether you prefer softer or brighter lighting might affect your style, furniture, or accessories. Take advantage of various types of lighting to create the right mood every single time.
Apply room-specific themes.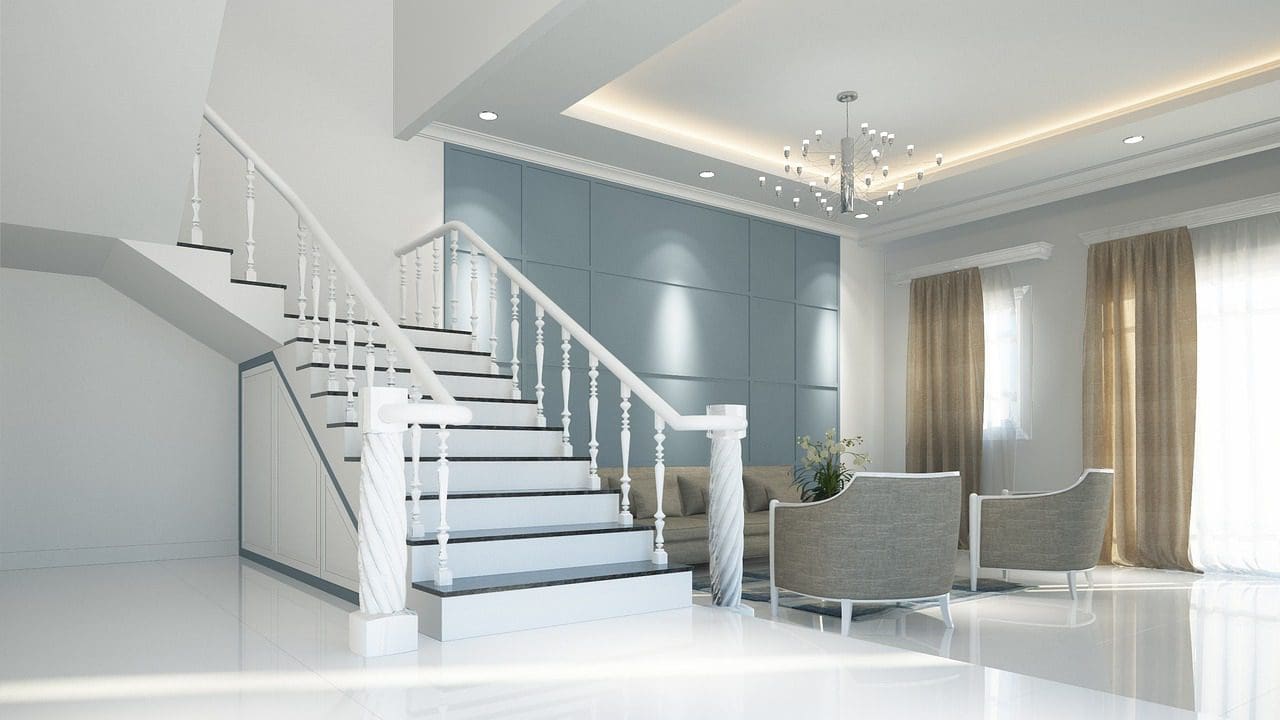 Planning designs appropriate for each area of your home is the highest priority. This is probably one of the most critical aspects of creating the right atmosphere. For instance, the theme of your shower bathroom or shower area might differ significantly from that of your dining area. Likewise, some areas of your home may require the use of livelier cheerful colors and patterns, while others might require the implementation of more neutral color combinations.
Never be afraid to ask for help.
Many qualified professionals can probably contribute valuable insight regarding the choice of specific combinations of home and furniture colors, patterns, styles, etc. Take the advice of these educated individuals to heart, yet of course, you always have the final say no matter what.
Living Room Furniture of Your Choice
A living room is often the soul of a person's home. A living room is where people interact with outsiders in a home setting. Choosing the living room furniture very carefully is essential as it plays a vital role in the greeting message to your guests. So it becomes essential to have it at least decently furnished.
Living room furniture nowadays includes accent chairs, wicker coffee tables and end tables, and regular sofas and chairs. Accent chairs are used to fill up bare spots of the living foam. It gives the right ambiance to the living room. If you need a piece to place your drinks, then the answer to this is the coffee or end tables. These also add a touch of elegance and interest to the living room.
It also features magnificent artwork, pictures, and accessories like decorative lighting, lamps, and area rugs. A lot of furniture is made up of designer fabrics and leather.
Living in a small flat or a rented room can be incredibly difficult, mainly if your living space is your living room and bedroom. A pull-down bed is another option if your bedroom is still too small for this. This bed is usually hidden vertically inside a cupboard but can then be pulled down horizontally for sleeping.
The benefit is that when the bed is hidden away, duvet and all, the bedroom can transform into a living area giving you the best of both worlds. If you can fit a bed into your room and a sofa but not really your clothes, then you can purchase a divan bed with drawers that you can use for storage.
Coffee Tables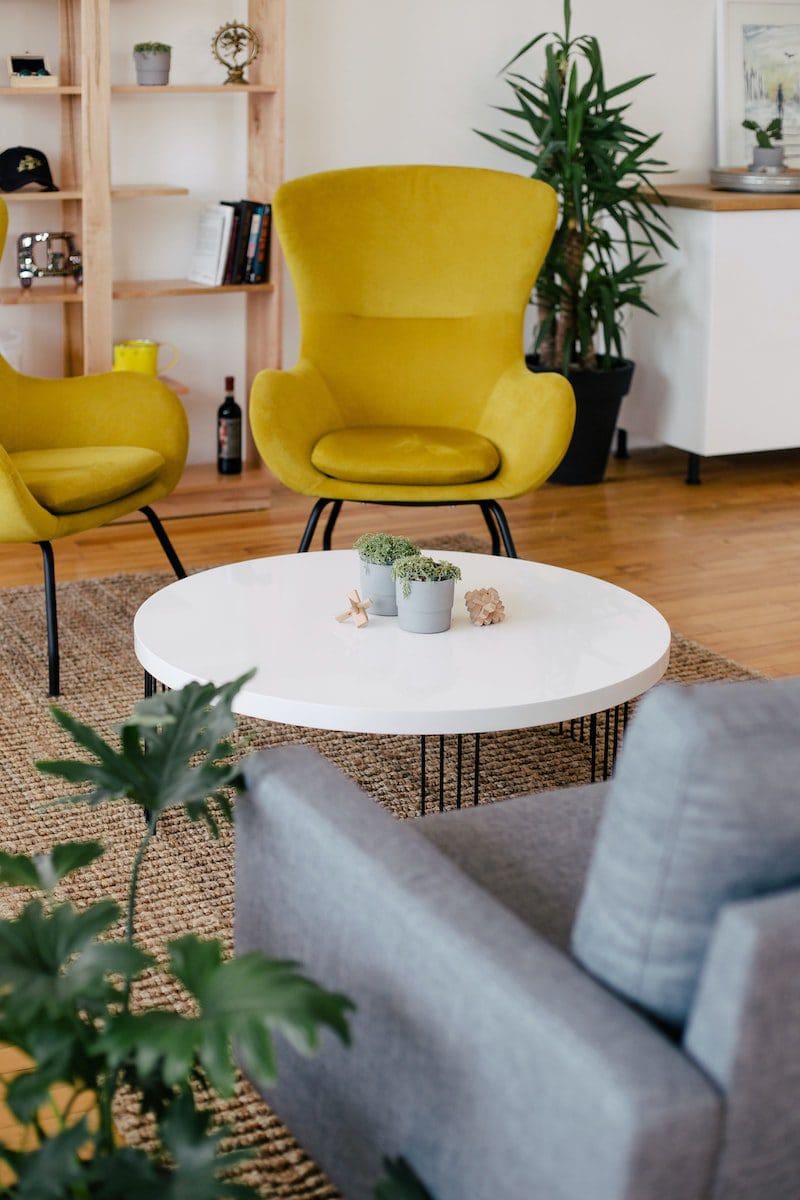 Coffee tables usually originated in the living room or sitting room. Helping to anchor a room in classic style, coffee tables offer function and form. Our beautiful and stylish coffee tables give your living room the ultimate makeover. Choose from various designs that incorporate glass tops, unique skirting, and an array of enticing patterns.
They will extraordinarily complement your space with a genuine flair. They are available in many variations, and prices vary from style to style. Coffee tables may also incorporate cabinets for storage.
Console Tables
Charming yet functional, fashionable console tables are a must-have for any living room. Console tables add elegance to any space, from traditional to ultra-contemporary. They also are versatile in their uses. Console tables are platforms for displaying photos, books, and collectibles.
Place them with sofas for display and entertaining access. Console tables give you a fantastic look that will match a wide variety of sofas and chairs. Console tables are also available in different patterns and colors.
Bookcases
Bookcases are a great place for books, pictures, or accessories. Few bookcases combine style and function, and sheer capacity. Bookcases can store anything from your sewing supplies to your child's favorite books and toys. Bookcases help organize your home or office. Bookcases are available in a variety of styles. Keep yourself organized in style with the bookcase. Bookcases can make any room color-coordinated for a bright and lively look.
Accent Chairs
One straightforward thing to do to turn a whole room into a more desirable place is to add an accent chair. While a simple idea, it still can add just the right touch of flare to bring out everything else in the room. Accent chairs can transform the entire room.
Arm and side chairs will dress up any room and are versatile enough to be used with dining room or kitchen tables and in the living room or bedroom. Accent chairs are perfect for that place in your home that needs a smaller scaled piece of furniture.
Now, these beautiful items of living room furniture are available online, and that too at the most reliable and famous online furniture stores. This furniture will suit your choices in comfort, elegant styling, and contemporary flair. It has the perfect charm to add to your home.
Add Warmth To Your Home With Perfect Living Room Furniture
Create a welcoming atmosphere by turning a house into a cozy home. These days, massive furniture styles are attracting people a lot. If you, too, want to create a living area that can give you plentiful entertainment and a unique home look and feel. Making your home stand out from the crowd creates a perfect living room for you and your family.
You may wonder why everyone wants to shop for specific living room furniture products. The reason is they not only cost-effectively add a sense of style but also create unique warmth in your house. Undoubtedly, your living room is the place you visit most frequently. For most people, a living room is where you can have a family get-together and frequently welcome guests. So, it becomes essential that your living room furniture creates a unique and cozy feel.
Adding more, many people have started placing integral furniture designs that look absolutely stunning and are cost-effective. As you know, creating a great living atmosphere is the most striking feature of present-day furniture; hence it enables you to add more warmth to your house literally.
Add Cozy Feel to Home Décor
Although the furniture is made to meet primary purposes, it provides ample space for style and elegance. Tables, sofa beds, cabinets, cases, and tub chairs are made not only to make people's lives more accessible but also more comfortable. Classified by style, it helps organize various home items as an added warm interior décor. It also contributes significantly to the entire ambiance of your house. You may even check options such as upholstered furniture for elegant yet cleaner looks.
Generally, these pieces are more for personal use. Matching specific interior designs, it can be found as occasional furniture that includes designs appropriate for every homeowner who wants to add warmth to home décor.
Arrange furniture pieces rightly to make them easily visible from the place.
Buy furniture with designs that can add warmth to your living place.
Opt for furniture fashion that makes your living room look brighter than ever.
Mark out a warm conversation area by placing a coffee table.
Place soft incandescent lights to make your room look cozy.
Stick to a simplistic furniture style to keep your home cozy, clean, and well-organized.
Use furniture accessories to attract a maximum number of visitors.
You can add extra warmth to your living room area in several ways. Most importantly, by adequately selecting furniture pieces, you can uniquely polish your home's existing décor. Helping you to create a better living place, your living room décor transforms your house into a cozy home. Instilling a warm feeling into your family and friends introduces physical dimensions for a bright, warm, lavish, airy, and spacious home.
Keeping Your Living Room Furniture Clean and Looking New
Buying living room furniture is a significant investment requiring much search time and preparation. Daily use can significantly impact the longevity and look of your furniture, and you want to ensure you properly care for it to extend its use for as long as possible. Here are some great cleaning tips to keep your furniture looking as fresh and beautiful as the day you bought it.
Avoid Harsh Chemicals
Stay clear of upholstery cleaners that use harsh chemicals or toxins to clean your furniture. These furniture cleaners may leave your furniture smelling and looking clean for some time, but there are risks associated with cleaning your furniture with them. For starters, these cleansers are typically full of harsh chemicals and toxins that can actually cause more harm than good to your furniture.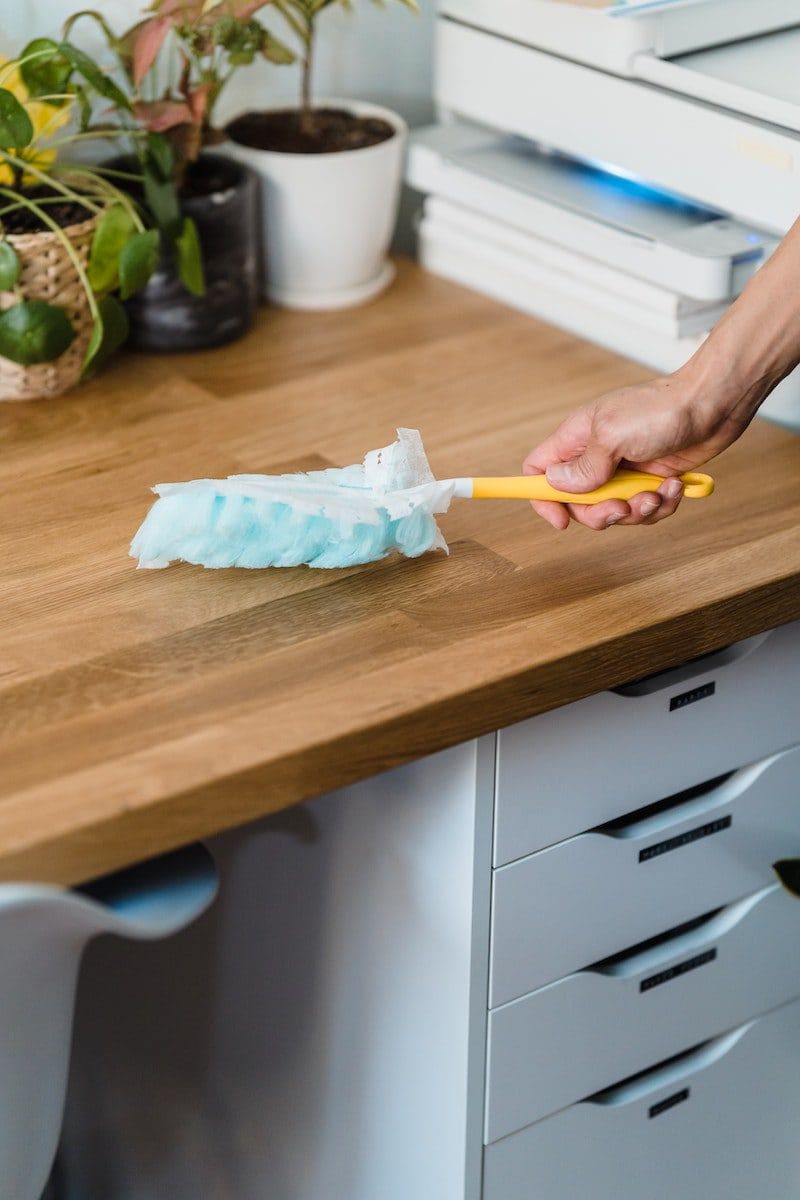 Additionally, they are known to actually foster re-soiling, resulting in more cleaning. These cleaners may also remove the protective layers of your furniture fabric, resulting in furniture that looks more worn, as well as causing harm to your upholstery.
Stay Clear of Steam
Steam cleaning initially sounds like a great idea when cleaning your furniture. However, it is essential to consider what moisture can do to your furniture. Excessive moisture can cause odors, mold, and soil build-up. When steam cleaning is done, the excess water can take days to fully dry.
Even when the fabric appears dry on the surface, moisture can still be present deep down. Steam cleaning may also strip your furniture's upholstery, leaving it more prone than before to stains and soil.
Bring Out the Vacuum
Vacuuming your furniture regularly is a great way to clean debris and dirt off your furniture before it can seep down and cause problems. Vacuuming will also prolong the need for more extensive and deep cleaning. Vacuuming should be done at least once a week. Make sure you not only do the visible parts of your furniture; you will also want to make sure you vacuum under the cushions and in the crevices of your furniture.
Spot Clean as Soon as Possible
Accidents happen frequently, and your furniture will most likely be unable to avoid them. Spills are likely to occur, leading to permanent stains if not taken care of quickly. Here are some ways to take care of these spills quickly and appropriately:
Always blot from the outside to the center of a spot. Doing so will control the spread of a spill.
Test your fabric in a hidden area to ensure the color does not come off with the stain or that a ring is not caused by the cleaning agent.
If the spot is liquid, use an absorbent white cloth or paper towel to gently blot up the excess.
If the spot is a solid material, remove the excess by lifting it off with a dull table knife or spoon.
Never rub, scrub, or brush a spill.
Never use strong chemicals such as bleach, solvents, or acids unless they are recommended by a specialist.
Never use sudsy detergents, which leave a soapy residue that attracts dirt.
Avoid using tap water. Use distilled water or plain seltzer water. Minerals in ordinary tap water can cause rings, even on treated fabrics.
Know Your Furniture Needs
There is a wide range of furniture fabrics and styles available. Knowing which ones may or may not be best for your particular lifestyle. A leather sofa may not fair well with a home full of cats, but it can work great with children because it is simple to clean and wipe spills.
If you are decorating a room with low traffic and more for entertaining, you can choose virtually any furniture fabric. You should also be aware that certain fabrics are more resistant to sunlight damage than others.
The sofa and other living room items are often the centerpieces and the focal point for guests you invite into your home. You want to ensure you care for them properly to keep them clean and increase their life. These tips will ensure your living room furniture is appropriately maintained and cared for.
Elegant Dining Room Furniture
Though often underappreciated, your dining room and the way that it is decorated can have a significant impact on how your house as a whole is viewed by guests. Many people feel that not much can be done to decorate their dining room without spending a small fortune, causing them to settle for boring furniture and using wall decorations to create somewhat of an ambiance.
However, if you take the time to look around for some good deals, you may find that you can get the elegant furniture that you desire to transform your dining room from a room that seems bland to one that instantly catches the eyes of all of your guests.
When looking for deals on elegant dining room furniture, the first thing that you should do is decide what sort of furniture you want for your dining room in the first place. For instance, if you want a classic wood look, you can save time by not looking at cosmopolitan leather barstools or upholstered dining chairs.
Likewise, if you decide to use modern-looking barstools as the primary form of seating in your dining room, you can save the time you might spend pricing high-backed leather side chairs and wood-and-rush wave chairs. With several different styles and colors available in dining room furniture, there is no reason you should not be able to get just the look you want in your dining room.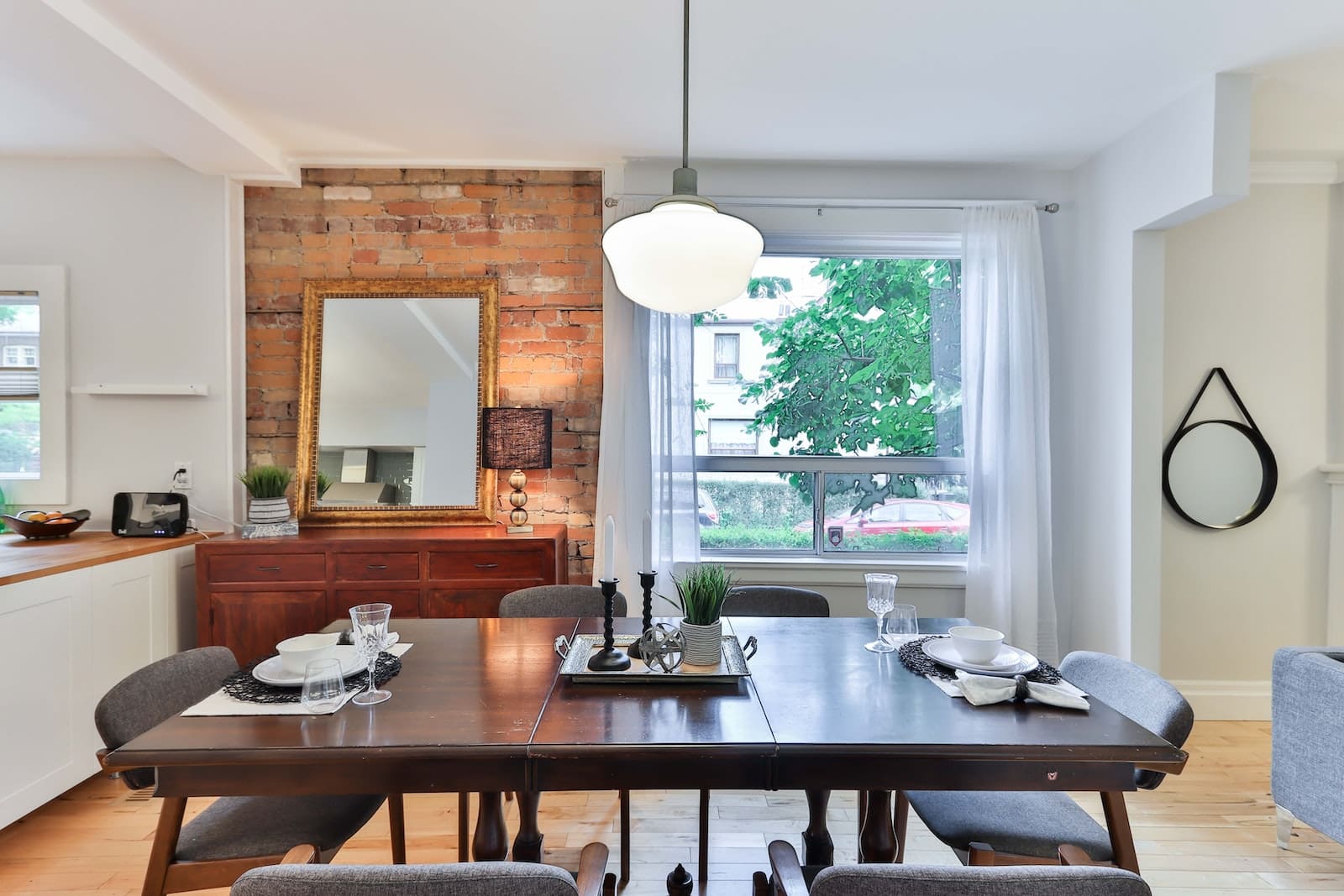 After you determine the kind of look and décor you want to achieve in your dining room, take a little bit of time to review your budget so that you will know exactly how much you can afford to spend. Remember that you will not necessarily have to spend much money to buy the elegant dining room furniture you want. Therefore, even if you do not have a huge budget, that does not mean you cannot get the furniture you want.
Use your budget to determine the maximum amount you can spend on dining room furniture and the amount you would prefer to spend if you can find a deal on the pieces you purchase.
Once you have a pretty good idea of what sort of dining room furniture you want and the amount you would like to spend on it, begin perusing different stores to see what elegant furniture pieces they have available. If you notice any specific designs of dining room tables, chairs, or barstools that mainly catch your attention, note their names and where you found them.
You may be able to find your favorite Tiffany bi-cast leather chairs or the 9-piece counter-height dining room collection that you loved at another store for a significant discount. Taking the time to shop around in a few places and online will enable you to find the best deal on your dining room decorations.
While shopping around for your new dining room furniture, do not forget to take advantage of the benefits offered by the internet. Not only will you be able to get online and research different dining room furniture designs and the prices charged by various retailers for similar dining room sets, but you may even find some or all of the elegant dining room furniture you want from retailers who operate online as well.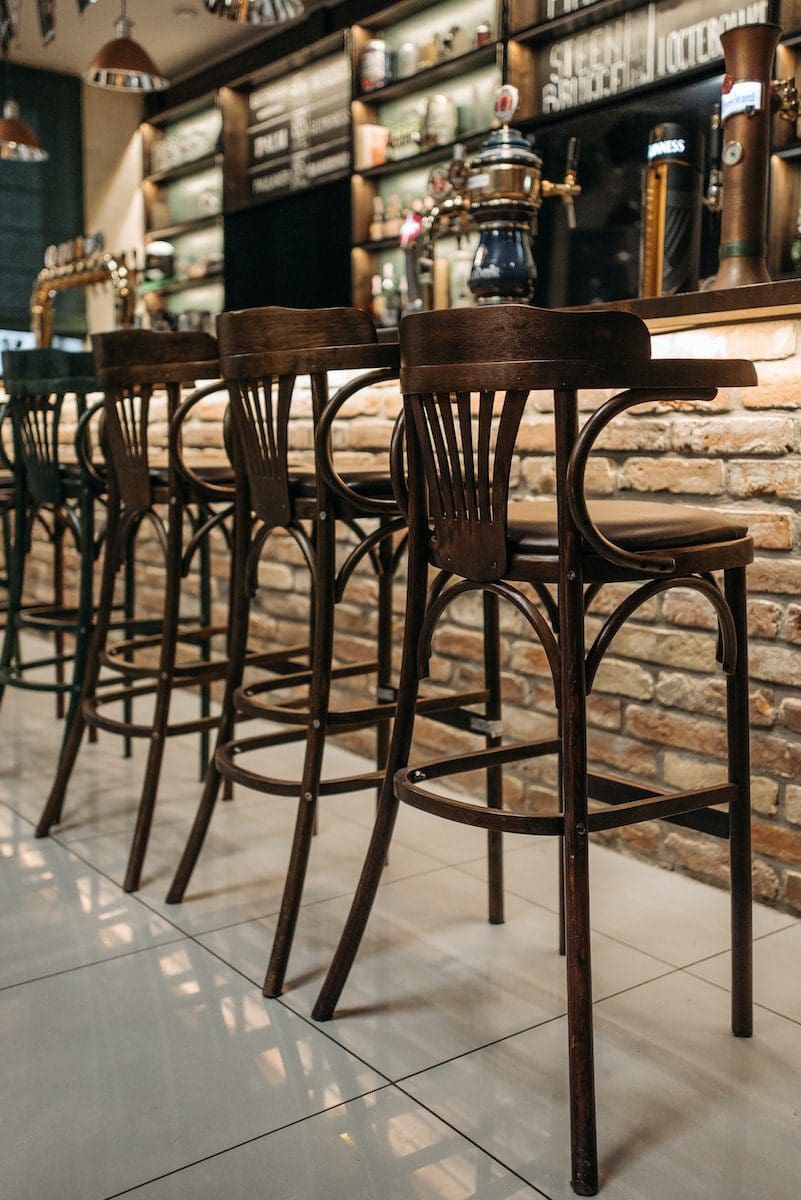 Many shoppers do not even consider shopping for dining room furniture online because they worry about paying excessive shipping charges on anything they might order. Luckily, many retailers offer free or flat-rate shipping on furniture items, letting you save money on ordered dining room furniture by having it shipped right to your door at a lower price while paying little or nothing for the shipping charges.
Stores that offer online and physical shopping outlets may also offer free shipping to a local store, allowing you to pick up your order at your convenience.
If your dining room furniture needs to be assembled, make sure that you follow all directions so that it will look as elegant as the show model that made you want to buy the dining room furniture in the first place. Once you have assembled your furniture, all you have left to do is arrange it as best fits your dining room and finish decorating to further bring out the beauty of your new furniture.
Choosing Your Dining Room Furniture
Choosing the Best Style for Your Needs
If you plan on purchasing new dining room furniture, you have a big decision. The furniture will be in your home for a long time and become part of many family memories. How can you determine what dining room furniture is right for your home?
When choosing dining room furniture, you want to buy a table and chairs that will fit nicely into your room and give you the flexibility and space you need for those special meals. You want a table that will look great when not in use, can accommodate people comfortably and is wide enough to fit all place settings and serving dishes. Also, consider how often you will use the room and what for.
Pick Dining Room Furniture That Fits Your Lifestyle
Is your dining room more of a multifunction room rather than just a room for dining? Do the kids do their homework at the table? Do you use it as a workspace for projects? Is this where family and friends gather to play games? If so, you may want a more casual style for your dining room. The popular pub-style tables teamed with bar stools could be a good choice for you. You can comfortably seat up to eight people equitably around the table.
If, on the other hand, your dining room serves as a space for informal family dinners and gatherings, you may want to consider more oversized dining room furniture to accommodate your gatherings. If you use your dining room for family meals, you may want to consider purchasing casual furniture that is both practical and pleasing to the eye.If the dining room is a place your family frequents daily, you will want to ensure it is also durable, welcoming, and comfortable.
Suppose you frequently entertain company, and your dining room is reserved strictly for special occasions and gatherings, such as holidays. In that case, you may want a more formal and elegant approach to your dining room furniture. You will want your dining room furniture to be warm and elegant for your guests and to create a memorable experience. If so, formal dining room furniture may be the right choice.
Implement Your Personal Style
Dining room furniture is as varied as the families that use it. Your dining room furniture should reveal your personal style. Styles of dining room furniture can vary from traditional and classic to contemporary and retro. Although there are dozens of styles, it is best to stick with one style when furnishing the dining room. You can find dining sets that are sleek and contemporary, ornately traditional, or rough-hewn and rustic.
Do you want the dining room to have a cohesive feel with the rest of your home?
If so, dining room furniture that coordinates with the architectural style of your house and the decor in your other rooms will achieve that effect. Of course, you can always add some diversity. For instance, a metal table usually looks contemporary, but choosing one with curved legs will add more formality to the room. If you want to mix and match, do so with caution.
Although it is best to stick with one particular furniture style, it is best to create a beautiful and individually stylized dining room by combining various styles. Just be sure you know what may or may not coordinate with one another. Style choices are plentiful. You are sure to find one perfect for your own individual style.
The Size Factor
The size of your dining room is just as important as the furniture style. You want your room to be comfortable, not overcrowded with furnishings. Be sure to measure before you purchase any dining room furniture. Know exactly how much space you have in the room for various dining room furniture pieces. You don't want your room to be overcrowded, and you also don't want it to look bare. Your dining room chairs must be at least 48 inches away from the wall or other furniture to allow ease of movement. Also, remember to think about the length of the table when its leaves are extended.
The size of your dining room will be greatly responsible for determining which pieces will fit into the room. The dining room table will be the heart and soul of the dining room, the centerpiece of your furniture selections. All other pieces of furniture should be based around your dining room table. When looking at dining room furniture, you should consider that if the room is large, a large dining room table will make the room feel more complete. You can add side tables, a hutch, a curio cabinet, or other small tables around the room. A small to the medium-sized table will be best if you have a smaller dining room.
Considering the above points, choosing the perfect dining room furniture can be pretty straightforward. The best way to purchase your furniture is to take your time and be sure that you are happy with what you have chosen. Be sure to look at the various styles and sizes and consider which would be best. Finding new dining room furniture should be fun and exciting.