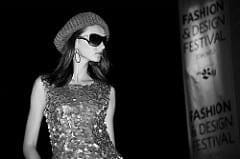 Once again, it's that time of the year when boys and girls get dressed to look their best as festivities and celebrations engulf the world. Right from Ganesh Chaturthi to Diwali, Christmas and then the New Year… there cannot be a better reason to go shopping or take that 'dhinchak' dress out of your wardrobe and make heads turn.
Talk of festive wear and the colours that come to mind are bright hues of red, crimson, pinks and purples. But, "Always choose those shades that suit your skin the best. Even though shades of crimson are in fashion, remember that blindly going along with what the fashion gurus say may not suit everyone."
Skin should be glowing and healthy. In fact most gals strive to keep their skin healthy to look more youthful. "To have a better skin tone you can go in for skin treatments. Some massages can add shine to your complexion".
Jewellery carries exceptional value and charm. It adds a special touch to both casual and evening wear, making it an all-time fashion must-have. To offer the best selections, jewellers today make it a point to understand the trends of the season and translate them into gold or chunky wear or some other flavour of the season that would appeal to different segments of society.
A modern yet traditional look and the minimal use of accessories makes the dress perfect for an evening party. Whereas those who prefer wearing jewellery can go in for the chunky jewellery that is now in fashion. Chokers look better on a wider neckline. Long necklaces are also in fashion now.
Now a days you also find gold's elegant glow combined with charming enamelwork and natural stones, further enhancing the overall look of each jewel.
If traditional wear is not your thing, then here is something that you can opt for. The broad waistline ' either pinned up or narrow style ' of the dress gives the attire a trendier look.
As the festive celebrations are undergoing change with people engaged in not just traditional ceremonies but parties too, so is the dressing! So for all those who don't want to go the traditional way we tell you how to still stand out of the crowd.
Although chiffon, georgette and crepe was already in fashion youngsters can now go in for satin with a little bit of designer work on it.
While the world dons ethnic wear during the festive season, there are some who like to make a distinct fashion statement and stick to contemporary wear.
Gals with high neckline can go for rolled up hair to give a more chic appearance to your attire . Now that Christmas and New Year are just round the clock dress yourselves in your best attire and aspire to be a showstopper.
Related articles