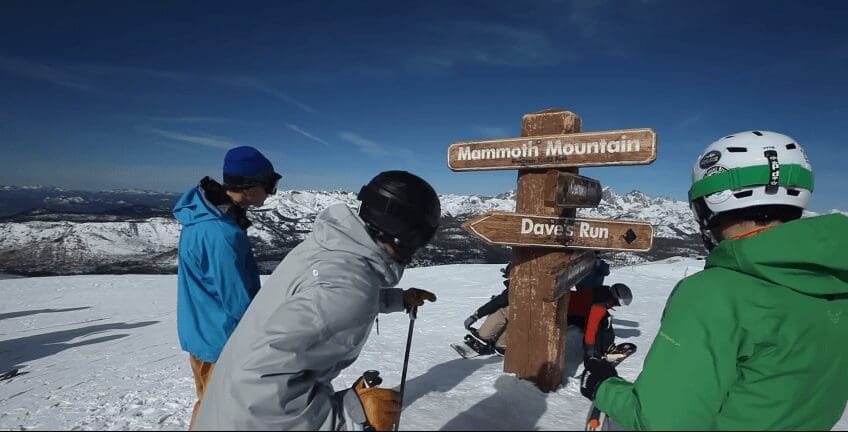 Mammoth Mountain is one of the premier ski resort towns in the USA: this ski resort has more than 3500 acres of skiable area, 28 lifts, as well as the upper elevation of 11, 053 feet. There are more than 150 running trails here, and some of them are more than 3 miles long. Not to mention that it is a skiers' paradise as the annual average snowfall in this area exceeds 400 inches. Even the trekkers and hikers, who are avid outdoor enthusiasts, find the place intriguing, exciting, and worth visiting on and on for its endless fun, sports, and volcanic bio-diversity.
Are you planning to visit this mecca of alpine skiers this year? It is the best bait if you wish to spend your winter vacation in a ski resort. But before you visit the place, it is always wise to know the nitty-gritty of the ski resort so that you can plan your vacation hassle-free, without any hiccups. Here go some insider tips form the seasoned travelers who have already visited and explored the Mammoth Mountain, USA: we wish that your ski venture will be smooth sailing with these suggestions.
Buy the lift ticket in advance
It's not that Mammoth Mountain is a universal skiing destination, but it's a tourist friendly place mainly during the wintry season. If you are planning to enjoy a gala season of winter sports here, you must book your lift ticket in advance.  This is a hassle-free way to organize your skiing adventure in this famous ski resort. There is one more advantage of buying lift ticket earlier: you will get to buy the pass with early bird discount. Besides saving hassles, you will get to save some extra bucks for sure!
Planning to visit the ski resort for multiple times? Instead of buying a ticket, you must purchase the year specific season pass only.
Save money at June Mountain
If you have a group of ace skiers or you are on a family trip with kids in your team, instead of Mammoth, you may try your vacation at nearby June Mountain, which is a sister resort of this mega skiing camp. It is located at only 30 minute driving distance, and here kids are allowed for skiing free.  Now it's your turn to calculate: what is your exact amount of saving if kids can play free? You will find it quite lump sum, and in this case, it's all yours!
Avoid your vacation on weekdays: skip weekends
If you are on a tight budget, it is wise to plan your visit to Mammoth on weekdays because the accommodation cost for weekdays remains little compromised. Regardless you have booked a homestay, a hotel, or a guest house nearby, weekday tariffs are lower than the weekends.  You will find some budget-friendly hotels here. Also, you may get some vacation rental plan at cheap cost from Craigslist: little homework and research on accommodation will help you to save a lot.
Pack your lunch before
The Mammoth has food joints, but they remain incredibly crowded during travel hours and foods are quite costly too. You can save your time and money both by packing lunch and snacks from home. It is a balanced way to maintain budget and health: your precious time will be saved from standing in the queue for buying lunch and snacks.
Rent equipment before you arrive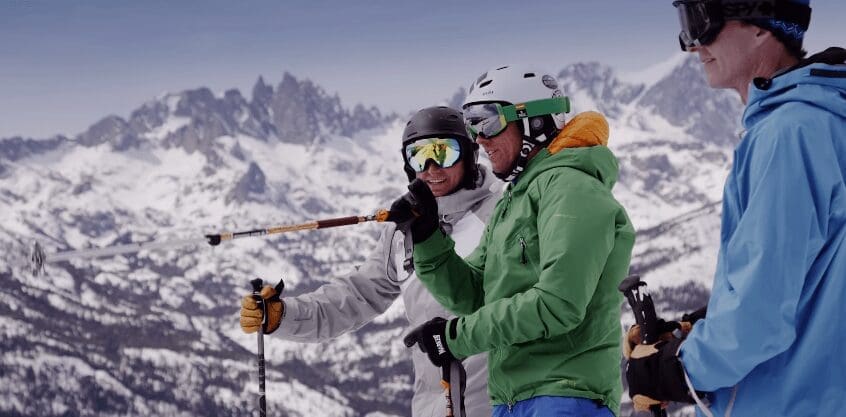 No matter if you are a beginner at snowboarding or you are an ace snowboarder! You need to arrange your snowboarding gear on rent but why at the spot? Renting the equipment from this resort can be costly and sometime you may have to compromise on availability.  To be on the safer side of availing the gear you want, you can arrange them before you come to this place. It's cheaper, and availability can be ensured.
Check happy hours deals
If you love to enjoy Mammoth foods, better you should go for happy hours deal.  You will get to know all about these deals from commonly available visitors' guide: it is better to check the latest info for best information. Also, the happy hour privileges keep on changing based on availability. It is always wise to stay updated.
Explore the area with an extraordinary enthusiasm: Mammoth Mountain will love you back
Mammoth Mountain has some of the longest trails to explore, and you can enjoy them limitless by walking. These trails are free to roam, so can be your paradise if you love to walk.  Apart from skiing, you can get to explore the volcanic mountain region by a walk on these trails and wilderness: you will get to explore the landscape in a new light which nobody perhaps had experienced before!
That's all about the Mammoth Mountain travel tips. Hopefully, these tips will help you in enjoying your winter vacation at this skiing resort at its best. Let us know if you have experienced any new incidents here or if any of these tips have helped you to enjoy and plan your trip better than you ever thought of.