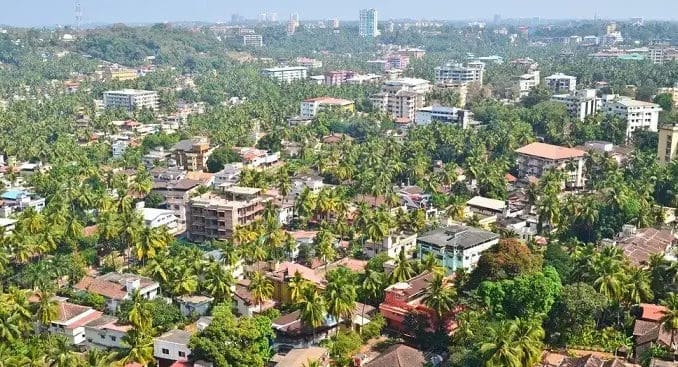 As a Manipalite you have complete access to a buffet of places when it comes to going on trips. The options are almost too many and too delectable, but for today let's just focus on a single one, Mangalore. Most people are already familiar with it as it has the nearest airport to Manipal so people end up passing through on their way here. That doesn't' really beget even the tiniest level of familiarity with the city however and what you saw in passing can't hope to measure up to the same thing seen in leisure.
Reaching Mangalore
Reaching Mangalore from Manipal is extremely convenient. You can choose to go by a bus from tiger circle rd(costs around 90-100 rupees), a train from Udupi(the cheapest option goes for around 175 rupees)  or a cab ordered to your doorstep(around 750-1200 rupees). Feel free to pick whichever one of these options that best fit your needs. For instance if you have a lot of luggage it's best to opt for a train or a cab depending on whether you can carry it by yourself or if you need help.
It is quite variably accessible especially if you're travelling from Manipal but while you can go there whenever you want  it's best to time your visits during monsoon months or  during the winter as the sunlight and high humidity can make touring the place a living nightmare  especially when combined with the cramped atmosphere of the city, additionally the low temps during winter and monsoon make outdoor activities really pleasant and atmospheric  to experience.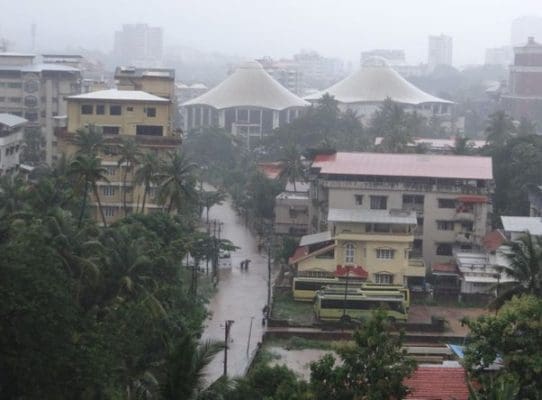 Mangalore Monsoon is pretty much its own aesthetic however harsh it may be. That doesn't mean that going there during summer months is a fruitless endevour however, it is a beach town after all and to top it off there are MULTIPLE full fledged public beaches open year round.
However, a word of warning, there is no exaggeration is using the adjective "harsh" to describe Mangalore monsoons, so come prepared with more than a mere umbrella if you aim to do anything except sitting in your hotel room and cross off the beaches off the list for places you had hoped to visit for the time being at least.
With that sorted the trip itself takes roughly 2-3 hours at most and will land you right in the heart of the city. Remember to book your hotel in advance as direct bookings do cost you extra. 
A few recommendations pertaining to hotels- 
Hotel BMS(3000 a night + free breakfast and wi-fi)

Hotel Sea View(4000 a night + free breakfast and wi-fi) 

Hotel  Opera Grand(1500 a night and paid breakfast and wi-fi)

Hotel Sai Suraj International (1500 a night + free wi-fi and free breakfast)
The City Of Mangalore And All It Has To Offer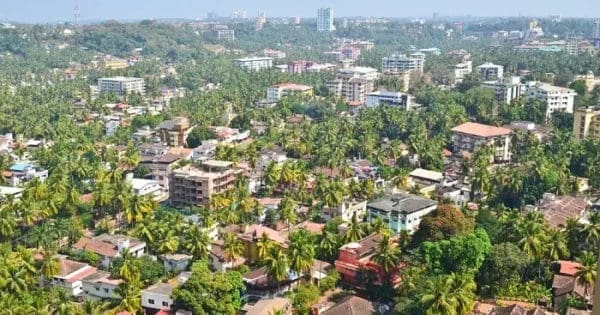 The city itself is quite dense in the middle with buildings packed to the brim, pristine concrete roads and shops, supermarkets, restaurants, malls styled to exude a modern yet comforting aura as far as the eye can see.  As you get closer and closer to the extremities of the city it opens up quite a bit but it never loses that urban atmosphere unless you're at the utter extremities of the city where there's nothing nothing more than long empty roads that lead to the next town or city coupled with open plains filled with endless green, both blending together in aesthetic harmony.
However that doesn't mean modernity is all Mangalore has, go beyond the frankly magnificent commercialised urban architecture and you will find that the city still has more to offer. You can visit anything from chapels to temples to aforementioned beaches stationed at the vanguard of India's peninsular tip, facing the seas ,open for visitation year round and if that gets too tiring why not take a day off?  Just shop around in one of the many immensely diverse shopping centers the city has to offer. A variety of shops and brands that you wouldn't have access to elsewhere have made their home in Mangalore. Clothes, tech, food and so much more just a short hop skip and a walk away.
The End And Good Tidings
Mangalore offers a blend of a highly dense and diverse urban atmosphere combined with drops of culture and naturalistic vistas the city has done more than it's fair share to preserve. It's a spot you'd definitely be better off giving some thought to when planning your trip.