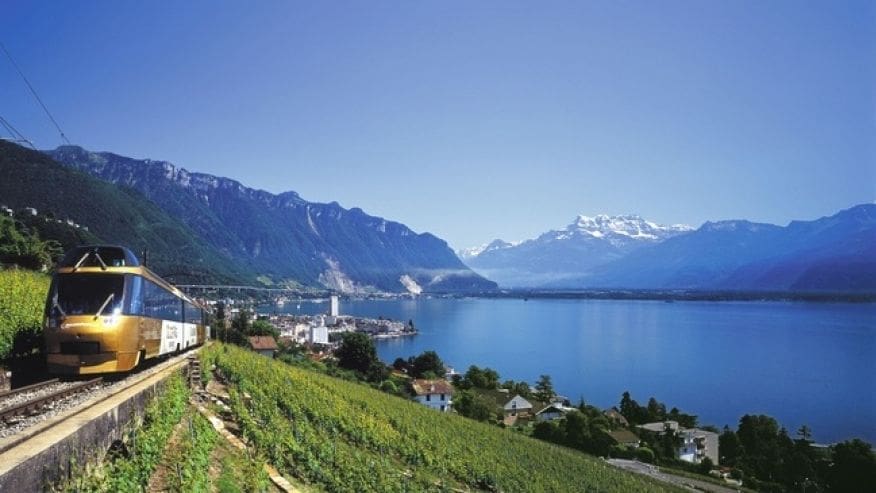 The title pretty much rhymes with the song 'To the moon and back' by Savage Garden and trust me, the journey was nothing less than a 'lunar mission'. I had to attend my friend's wedding on a Sunday in a town in the northern part of Kerala called Telicherry.
I was undecided about making it to the wedding till the very last week. You may call it the busy schedule of a doctor, lack of planning or just pure lethargy. But I happened to be lucky because when I checked on Friday evening on my IRCTC app, I was getting Tatkal tickets for the round trip. I immediately booked it. Return journey tickets for Sunday, had boarding point as Calicut since there were no seats vacant from Telicherry.I reached the railway station with my wife, well in advance of the scheduled arrival time. The train was delayed by an hour and we could make full use of the high speed wi-fi provided by the Indian railways to update all the pending android apps. The train journey was mostly uneventful, except for the fact that our seats were very close to the compartment door, which kept disturbing us at times with frequent entry and exit of passengers. The train reached Telicherry on time in spite of delayed departure from our boarding point.
We took an auto rickshaw to the hotel, where a group of smiling and pleasant hotel staff greeted us at the hotel reception and guided us to our room pre booked by my friend. We were surprised to find that autos at Telicherry had no fare meters at all, but even then, their charges were just and nominal.As we settled down into our room, I requested the room service for my morning dose of caffeine and newspaper.
While waiting for my order, I got a call from my mother. She was anxious and worried to begin with, but was relieved to hear my voice. She had some shocking piece of information. That day, the whole of Kerala had woken up to the news of train derailment at a place called Angamaly, which is placed in between Kochi and Trissur. I switched on the television to know more about the incident. From the visual and the print media I could gather that a train plying between Trivandrum and Mangalore, travelling on the very same route and tracks as we had travelled, had derailed at Angamaly, a short time after we had crossed that particular site. In spite of 12 coaches getting derailed, all passengers had a miraculous escape with no loss of life or serious casualties. It could have happened to any train on that route, including ours. I thanked my stars and felt extremely fortunate to have escaped the incident. I gradually sat sipping my coffee with multiple thoughts reeling in my mind.
We reached in time, fully dressed up for the occasion, for the buffet breakfast arranged for the guests at the hotel. We quickly had our breakfast. There was light drizzle outside, against the glass panes of the windows in the restaurant, providing us a distorted view of life outside the hotel. As per the directions of the hotel staff, we waited in the lobby, for the mini bus to the wedding venue to arrive.
The mini bus dropped us at the main gate of the wedding venue. The parking space was already full by the time we reached. There were giant screens playing the beautifully edited videos of the pre-wedding shoot. The shoot had videos taken from all possible angles, underwater, drone and close ups, and this added to the grandiosity of the display. The groom and his parents arrived in a fleet of cars and were received and escorted to the main wedding arena, as per tradition, by the bride's relatives. Wedding was a short sweet affair. This I felt was the best part of a typical Malayali weddings. Their rituals are minimal and they finish it in the blink of an eye, making it very comfortable for the couple and the guests. As lunch was out of question due to our tight schedule, my wife I rushed to the stage for the documentation photography and obligatory selfies. Shook hands with bride and groom, posed, clicked and ran off with a sweet good bye.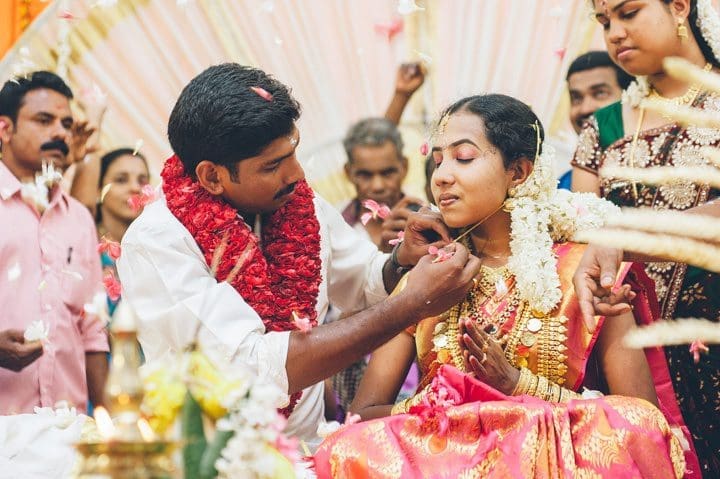 As we had to catch a train from Calicut at 3.30 pm, we hurriedly packed our bags, got back into travel attire, checked out from the hotel by 12.30 pm and took an auto rickshaw to the bus stand.The distance between Telicherry and Calicut is about 90 kms and the best mode of travel available to us was our beloved KSRTC (Kerala state Road Transport Corporation) bus. We boarded a bus at the KSRTC bus stand. This part of the journey was very exciting for my wife as it was her first tryst with KSRTC. People in Kerala usually say that you are not a true Malayali unless and until you have travelled in a KSRTC bus. Thus we began our rickety ride in the government owned bus. After the first few minutes of travel, we were out of Telicherry town. On the outskirts of the town, the road was sandwiched between a line of houses with a back drop of dense greenery on our left side and white sand beach of Telicherry on our right. The cool breeze coming from the sea side was soothing and made me feel drowsy.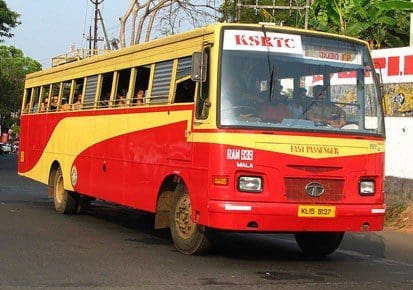 A few kilometres into the journey we reached the bridge that connected Telicherry to Mahe. This iconic bridge along with the board 'Welcome to Mahe' announces the beginning of Mahe. Mahe being a UT (union territory), belonging to Puducherry administration, the usual Kerala state government rules do not apply there. The very reason why the road through Mahe was lined on both sides by innumerable private wine shops. As Kerala government had banned sale of liquor through private wine shops, this sight could not be seen in any other part of Kerala and once again reminds one that they are in Mahe. It is believed that lot of people from adjoining districts, mostly belonging to labor class, travel to Mahe on a daily basis, for their daily shot of cheap booze. Mahe being a UT, taxes levied are much less, hence making the commodities (especially liquor and petroleum products) cheaper. This explains the presence of excise check posts, at the entry and exit points to Mahe, in order to prevent smuggling of liquor and other commodities in large quantities. All most all vehicles get stopped at least once for checking and even we were subjected to the same treatment.
My wife was thoroughly enjoying the bus ride and ever changing landscape of Kerala. We reached Calicut, by around 2.30 pm. The bus dropped us at the Calicut KSRTC bus stand and we took an auto rickshaw from there to the Calicut railway station. My wife being a biriyani lover, wanted to have the authentic Calicut Dum biriyani from Paragon hotel, famous for its biriyanis and Malabari cuisines. Unfortunately, her wish could not be fulfilled, because their branch at the railway station had closed for cleaning at 2.30 pm. So we had to satisfy our taste buds with less authentic version of Calicut Dum biriyani.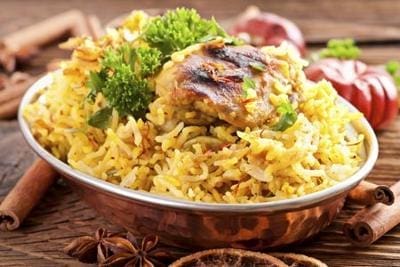 Post lunch, we found two vacant seats at the railway station to rest and wait for our train. There was extreme chaos and rush at the station as many trains travelling via Angamaly (site of train derailment) had either got cancelled or delayed. There was a huge back log of passengers at the Calicut railway station waiting to board the first train that passed their way. People were found in large groups. Some over enthusiastic lot crowding around the enquiry centre, bombarding the railway officials with multiple queries and some resting in groups in clean corner spots on the floor of the station. Few others were reading, chatting or taking naps to while away their time. We were fortunate enough to have had confirmed tickets in Duronto express. Our train arrived on time and we could board it with ease.
Duronto express maintains very high standards. A thin tall smiling TTE with very long hair (reminded us of Jim Morrison) greeted us, checked our tickets and gave us another jolt. He informed us that the train wouldn't be going till Kochi as the derailed coaches had not been completely removed from the tracks and that all trains would stop at Shoranur junction. Hearing this news, we felt helpless as we were uncertain about what lay ahead of us. After having a coffee and some snacks, my wife slept off and I utilised the time for some reading. The distance between Calicut and Shoranur was covered in 2 hours. I woke my wife up as the train started slowing down at Shoranur junction station. We were waiting for clear orders from either the TTE or the railway officials.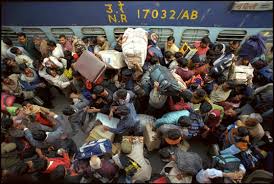 Shoranur junction railway station was far more chaotic than Calicut station. All trains travelling to southern part of Kerala had docked there. Passengers alighted here and were running in all directions trying to gather information. We joined the crowd with our luggage and tried finding the main exit. A huge crowd had gathered in front of the station. A bunch of policemen informed us that the Indian railways had arranged buses for the passengers to get a free ride home. That definitely cheered us up, but the excitement dried up soon, as even after a long wait for 30 minutes, there was no sign of these buses or the policemen. With every new train arriving at the station, the crowd of passengers was swelling up. It was like pouring coffee into a cup which was already full to the brim.
We had to get back to Kochi, which is 120 kilometres from Shoranur. Conversation with an auto rickshaw driver told us that there was no direct mode of public transport from Shoranur to Kochi. If we had to take a bus, we would have to break our journey at Trissur, which was 45 kilometres from Shoranur and then take a different bus to Kochi. The frequency of buses from the station was very low and each bus was carrying way beyond its normal capacity in terms of luggage and passengers. The sight was absolutely scary. Passengers were literally being stuffed inside the buses, leaving no breathing space and many were even hanging outside the confines of the buses. To make such a journey with my wife and luggage in hand was totally dangerous. So the next best option was to hunt for a taxi.
As all trains were ending their journey at Shoranur, and buses being less frequent, the taxi drivers were having a gala time. As there was a mismatch between demand and supply, the taxi fares had sky rocketed. After a lot of bargaining with an elderly taxi driver, who owned a non AC, vintage ambassador car, I settled for a ride to Kochi for Rs 3000. I only had 2 concerns, the driver was old, and the car seemed way older than him. After multiple modes of transport and the wait at Shoranur station, we were exhausted. It was dusk and mosquitoes were already making their presence felt. Without further thought, we decided to take the risk. After loading our luggage, we sat in the ambassador, mentally prepared for the journey.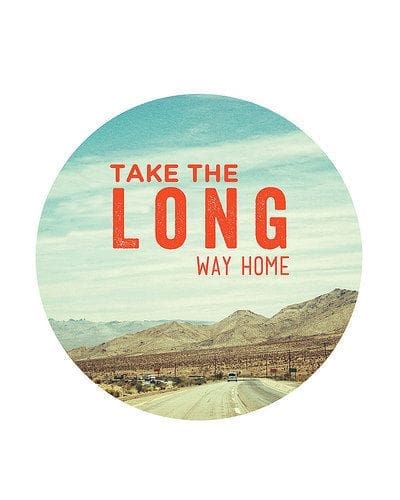 The journey of 120 kilometers was covered in 3 hours. Even though initially we were apprehensive, after a smooth ride of 15 minutes, our exhaustion got the better of us. We ignored the age of the driver, car and the risks involved and slept through most of the journey. Weather was pleasant and cool as it had rained in most parts of Kerala that day. We just woke up at major junctions or towns to catch glimpses of what was happening on the streets. All the buses were jam packed and multiple taxis were plying on the same route. We rode through Trissur, Chalakudi, Angamaly, Aluva and finally reached Kochi by 9.30 pm. While crossing through Angamaly we tried seeing for derailed coaches along patches of railway tracks visible from the road, but failed. We were finally relieved to get back to Kochi. Driver collected his cash, we thanked him for dropping us safely back home. Even though we slept through most of the journey, the elderly taxi driver and his ambassador had completed the whole journey even without a single break. Appearances are deceptive, more often than not.
About the Author : Dr.Akshay Prabhu is an alumnus of KMC Mangalore and is a well-acclaimed sportsperson alongside being a doctor. He reads a lot and has recently begun penning down his thoughts as well. A writer to look out for, with the advantage of having a wide-spread and unique perspective of things.
Edited By : Sreya Banerjee