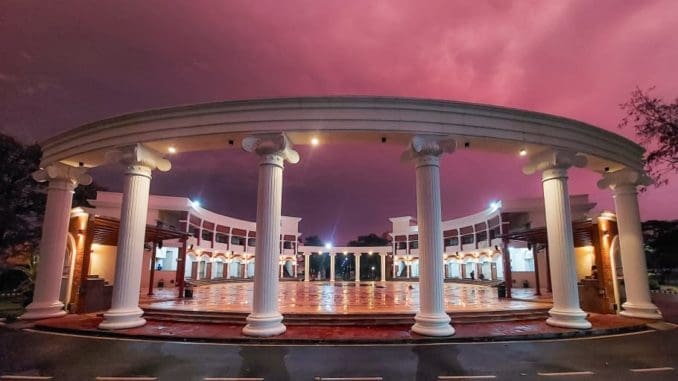 EXCERPT:- Will I be enough to survive alone?. 
On a sunny-rainy mixed morning of 23rd august 2022, with numerous emotions Manipal greeted me with love. As I got down from the bus with peripheral luggage, exhausted from the overnight journey, deep down a prayer blooming 'Manipal please be good to me'. Well, my prayer got a UNO reverse, when a bus honked right at me. Correct, I got shouted at and honked at just after a few seconds of arrival. Even before I could unload all of my luggage, the bus moved away to the other side of the road, which is the main stop 'Tiger Circle'. I was clueless as to how I am supposed to get things done here. And then, I realized maybe both me and Manipal need some time to get along. It was 8 in the morning and let's be honest, my brain was not quite active back then yet. I was traveling with my dad and my cousin, we saw a few autos pass-by and tried to catch them. That is when I realized,  you need to get it from one of the auto-stands there and cannot jump into any right in the middle. We got two autos and left for our hotel. Little did i know i would spend time exploring this pretty town.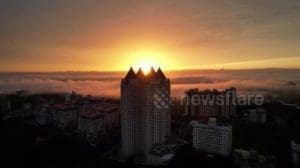 I had previously resided in Bangalore for the past four years, and suddenly this small town seemed more confusing than the city. It works when one moves from a town to a city, but for me it has become a bit overwhelming. The humidity was at its peak and soon I started getting irritated. Something in here was not fitting right for me. Soon enough, I popped open Swiggy and scrambled my way to order food. I was expecting good food, good quantity for a reasonable price. As my food came, my anger grew more as I saw the quality was not enough. 'This is it' i thought, got scammed within the first few hours. Suddenly everything around me started annoying me, the constant rain, the humidity, the unknown ways to operate inside the small town.
For some reason I had focused only on the bad side of what was happening. I wanted to go back. Back to Bangalore where everything was familiar. Soon after lunch, I had the urge to go and enjoy the beach because, all this while, the one thing that kept me going was the beach. I had heard about the amazing beaches and wanted to explore them right away. But, the rain was ceaseless and there was no way for us to get out of the hotel. I called up my friends all the way from Bangalore, and narrated my experience to them. To which they taunted me, as because it was my decision to move to Manipal. It would not be a lie if i say that, for a moment there, i too blamed everything on myself and repented about it. 
I started exploring online options about, about the places to visit, the spots to cover. Finally, I comprehended that this place does not have enough to give me. As the evening passed, I pretty much spent the entire day inside the hotel room, contemplating everything around me. After a long day the rain stopped for a while, I took the chance of getting out of the room and left to grab a few things. Manipal was not fancy, there were no 'posh' like areas. It is more of those places which are nature-surrounded, away from all the synthetic backdrop. Perhaps this is where I was going wrong. I had been living in a fancy place for the past few years, and hence everything here, being simple was not living up to my expectations. I did not think about the differences there would be, while living in the heart of a city and then living in a small town.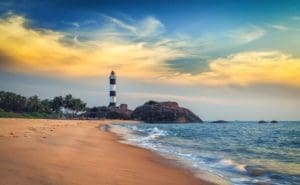 As I walked down the streets, I saw happy, content laughter, be it a group of friends or the roadside shops with a limited variety of things. I wondered to myself, how and what are they happy about?. There aren't good places to hang around, not many malls, and neither is it too luxurious. A fear crept into my mind as to how will I survive here? Will I ever fit into the crazy weather situations? Will I ever be able to follow the norms of living here?. Will I be enough to survive alone?.  
The dinner played a key substantial role for what I feel about Manipal. Once i had a decent meal, i thought to myself, well it does not seem so bad now, maybe i need to explore more. As the night went ahead, the town seemed to close down by 9 p.m. I could tell that it was not going to be one of those late-night scenes, like the ones in Bangalore. Everything was closed by 10-10:30 p.m. I thought I had lost my freedom to go get myself an ice-cream or go for a scooty ride late at night. Manipal had officially shut itself down, leaving me in a state of weary-cry. That night, I remember crying myself to sleep not knowing how things are going to be.     
Well, here we are now, it is my 297th day here, and all I can say is that I have peace here. All those question marks disappeared. This place has taken as well as given me so much. It is one of those teeny-tiny places where things are still old-school. The feelings for Manipal have grown so much that I skip my holidays just to stay back here. Maybe I had become too artificial, or was constantly living quite a hassle-free life. This made me rediscover the beauty which exists in the silence, the small walks, the early morning mask of clouds. I have an amazing place to stay, amazing people around me, perfect college and a reason to stay back in here. As I write about this feeling right now, looking outside through my balcony, Manipal and me? we got each other's back . Everything just added up fine. And yes, i have learnt to play smart with the weather now, it's a game of hide-seek.