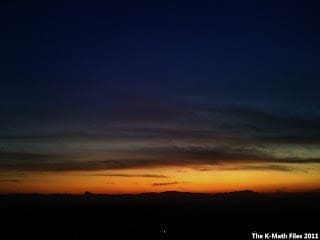 Just as any usual Sunday morning. we and some friends set out to End Point, one of the finest places in such a close vicinity. Here are some pictures.
A colorful morning.
The DC Office. Whoa!
Messing with the colors.
The first view from/at End Point.
In the midst of tree.
The Jogging Track: Trailing around…
Another view. Same place.
Same view. (Yes, same place.)
Sun down (and out). The first palette of colors.
From the End Point garden.
Slowly transcending into night…