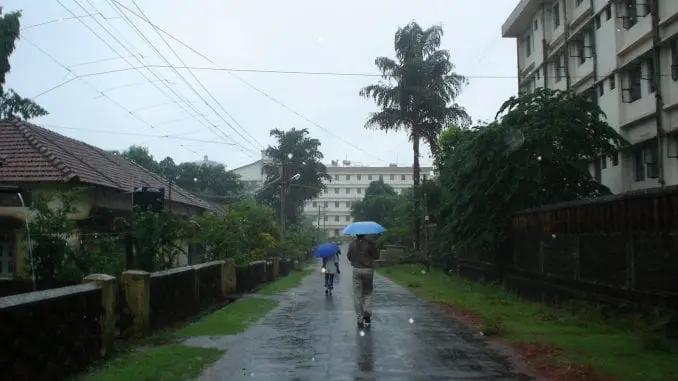 Most of the people joining Manipal are certainly not localites since it is one of the premier private institutions of the country. People from all over  comes here and most have to leave their home behind, just like I did. For someone like me whose home is far from Manipal where I am supposed to spend the next phase of my life in, I'm pretty sure everyone does a lot of research about the place. Checking out various blogs and videos by other students here is the norm (You are doing it right now, aren't  you?). Trying to get familiar to the place a bit before placing your first footstep here is something we have all done . I had a whole month free to myself after I took admission in Manipal. Being left with no work other than packing and overthinking about the new life journey I was about to undertake, I did spend a lot of time researching about Manipal.
I didn't research too much about the Institution I am joining since I was already admitted and I heard enough to know that the college itself will suit me just fine. So, I started to research a lot about Manipal as place. The month passed by quickly, hundreds of websites such as ManipalBlog were searched by me, and I took the pain of actually noting out the essential things about the place. So being pretty satisfied that I am prepared for making the most out of the Manipal Experience, I left my home.
After reaching Manipal around three days later, within my first day here, I got to understand that there was still so much more that I had no idea about. Now in the present I have finished my Bachelor's degree here. And I really wish someone had told me about those things that I missed out on knowing before coming to Manipal.
So to make things a bit easier for the people coming in, here is a list of some things that I wish I knew before coming to Manipal and living in a hostel here:-
The Rain –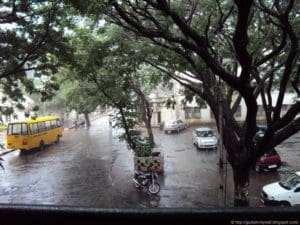 One thing I cannot emphasize enough upon. It is a well-known fact that it rains a lot, but only people who have been here are aware of how bad it can get at times. Unlike most places where the rain starts slow, the rain here starts pouring cats and dogs out of nowhere. And there have been cases when this happened to me, by the time I opened my umbrella, the rain had already stopped. So while I was busy closing the umbrella, it just started pouring again. That's how it is in Manipal. So it's better to be prepped with an umbrella at all times and a backup umbrella, just in case! Even though it can get annoying at times, during the summer heat, you are certain to miss the rain. And not to mention how beautiful the rain can be at times.
The Umbrella
By far the most critical companion you'll have throughout your journey in Manipal, no matter how many relationships you get into during your tenure here. Doesn't matter how near or far your destination may be, even if it's from your 16th /17th block Hostel to the Food court two right opposite to the hostel entrance, always carry your umbrella with you. If possible, keep a spare umbrella with you because umbrellas getting "exchanged" is a ubiquitous thing here, and you might not be at the gaining part of the "exchange."
Hostel Rooms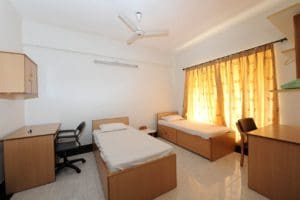 You will be getting 3 cupboards + extra space built-in inside your beds, so do not worry about where you will be storing all your things in. The space above the cabinets will be more than enough to store your suitcases. Try bringing a proper extension cord from home itself as the local ones are not of good quality. And while booking a hostel room, if you are booking it on Block 16, 17, 18 and 19, always try to get the odd number rooms since they have a view of the valley, which is beautiful.
Campus stores
Everything that you are going to need is available at the Campus stores that are spread all across the campus. From things like Chart paper and paintbrushes to buckets and mugs and pillows, you will get everything, so better not overload yourself with these things from home.
Food
Even though the taste of mess food is pretty decent here, the items repeat a lot, making you hate it. You will eventually try to find excuses to order food out or have food outside. Since I like ordering from outside instead of going and eating out, I have the option of Zomato and Swiggy open to me, offering me a wide variety of food to choose from. But no matter what, you will have to go and collect your food from Kammath Circle, which is the student plaza. For the people living in the hostels of the 16th-19th block, it's a long uphill walk, which kind of kills the entire vibe of ordering out. Always make enough space for your budget just for food if you are a massive foodie like I am!
Virtual Money
Even though UPI / Paytm is accepted in most places, a lot of other places does not accept any form of online payment, so it's always better to keep money in the bank or cash in hand than loading a lot of money into online wallets. This becomes a specific issue with autos, the main mode of quick transport here/ It is a mistake that I did before coming here thinking that more or less everything will be completely digital here citing that it is a student-based town.
So despite not knowing everything before coming to Manipal, I am making the best of my time here as of now and my one month here has been great. I am kind of glad that I wasn't prepared for every single thing since I feel like that would have killed the experiencing a lot of new things here in the city.
Distance from College
It's a general conception that hostels are always very close to the campus. Manipal will certainly prove you wrong! Even though there are some hostels that are close to the campus, a lot of hostels are quite far and the walk to the hostel might include a long uphill walk. So don't depend on waking up 5 minutes before class and still making it on time if you are in one such hostel!
Ofcourse these alone don't do enough justice to the entirety of things that you will discover once you are here. Things are subjective and as time goes by, there will be a lot more for you to discover, no matter how many articles you have read.  So come, explore on your own and enjoy the best of the Manipal Experience!