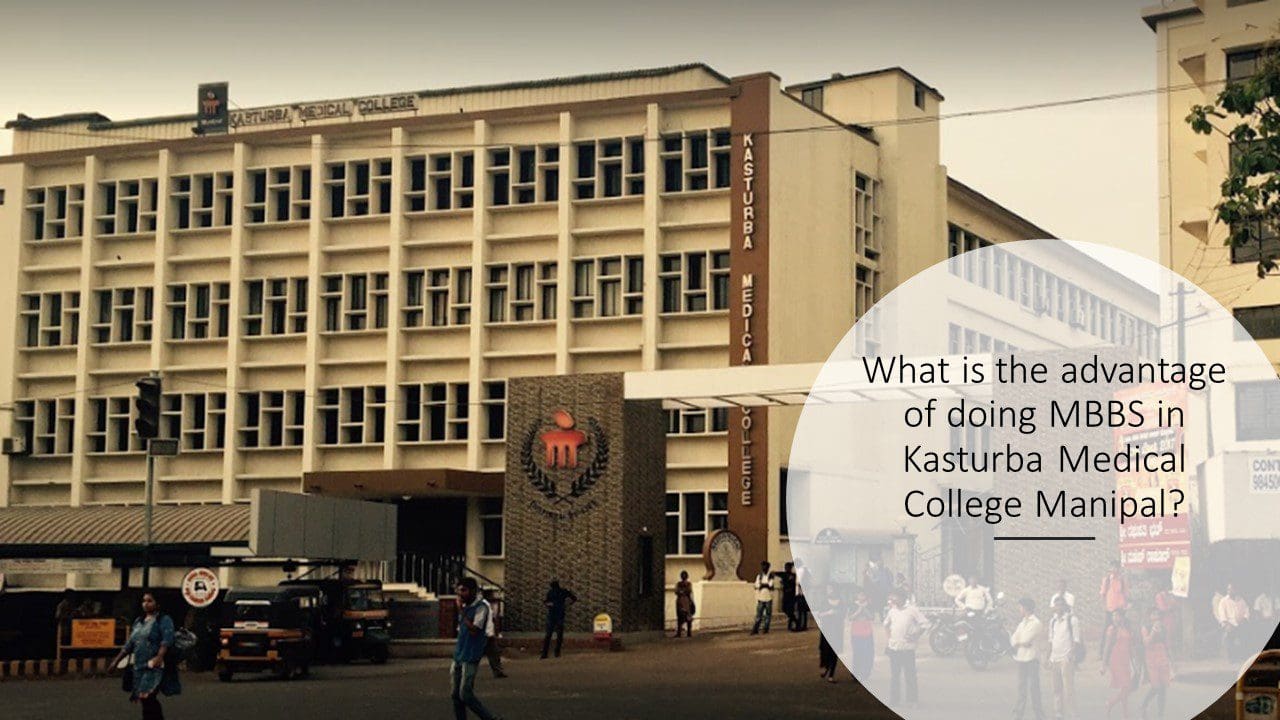 Kasturba Medical College, Manipal, is amongst the most prestigious colleges in India for Advanced medical studies. The impeccable quality of modern teachings sets it apart from the rest of the private medical colleges in India. It is also ranked amongst the top 5 medical colleges in India due to the incredible success rate of students for the past seven decades. With 100% assured placement in reputed medical organisations and scholarship privileges to the exceptional students, KMC, Manipal makes sure that talent doesn't get overpowered by the burden of expenses involved in medical studies. A blend of all these powerful traits makes this medical institution stand in the league of its own. Thus, Kasturba medical college would be ideal for aspirants who want to learn the core basics involved in MBBS, and the veteran faculty would leave no stone unturned in establishing your bright future in the medical field.
Highly acclaimed degree
A 5 and a half year degree of MBBS at Kasturba medical college in Manipal, is highly acclaimed and respected all over the country as well as in foreign countries. This itself speaks volumes of the prominence which this iconic institution holds. With students from than 40 nations pursuing such a reputed course in this college, it is quite evident that MBBS degree from KMC, Manipal is acknowledged and praised even in overseas medical sectors. Ranked 2nd best private medical college in the south region, MBBS students are privileged with mind-boggling paychecks in the most prestigious hospitals in India as well as in Overseas countries. Recognition from the Medical Council of Britain emphasises the fact that Kasturba medical college in Manipal is amongst the best medical college in India to pursue higher medical education like MBBS. There are no flaws in the smooth functioning of this medical college. If you achieve a compatible rank in the National Eligibility Entrance Test, then it should be a no brainer to take admission to this prestigious college.
Impeccable measures in facilities for the overall development of students
With mesmerising galore of medical labs, the Largest anatomy museum in India, massive campus, and more than the privilege of more than 150 clinical trials for students, Kasturba medical college has set elite standards by showering the best possible blessings over students. Best in class, sophisticated tools, and devices for active learning (EEG/ENMG labs). KMC, Manipal has set unpreceded benchmarks in the medical education of India, which are less likely to be replicated shortly. The college has also received 9.5 million INR Grant for enhancing the medical innovations in India. Thus, it would be a matter of pride for students if they get to study in this iconic medical college. As MBBS is quite a complicated process, KMC ensures that students are not deprived of any facility or need, which would be crucial for great future endeavours.
Assured placement and collaborations
MBBS students from KMC, Manipal are the epitome of brilliance, and it is profoundly understood by many medical organisations in the country as well as across the borders. The collaborations with prominent medical organisations also assist the students in getting internships. Thus it becomes quite inevitable for students to get placed at the most prestigious hospitals in India as well in overseas countries. Kasturba medical college has produced impeccable results of students for the past seven decades and paved the way for their illustrious medical careers.
Conclusion
Kasturba medical college is undoubtedly an ideal prospect for those who are eligible and are willing to make it big in the medical line. The fee structure may seem to be expensive, but the many privileges and quality of education overpower the fee structure quite easily. Students are navigated towards their dream professions with the unconditional support of the faculty and administrations, as well. Thus, MBBS from Kasturba medical college, Manipal, would be a great choice.