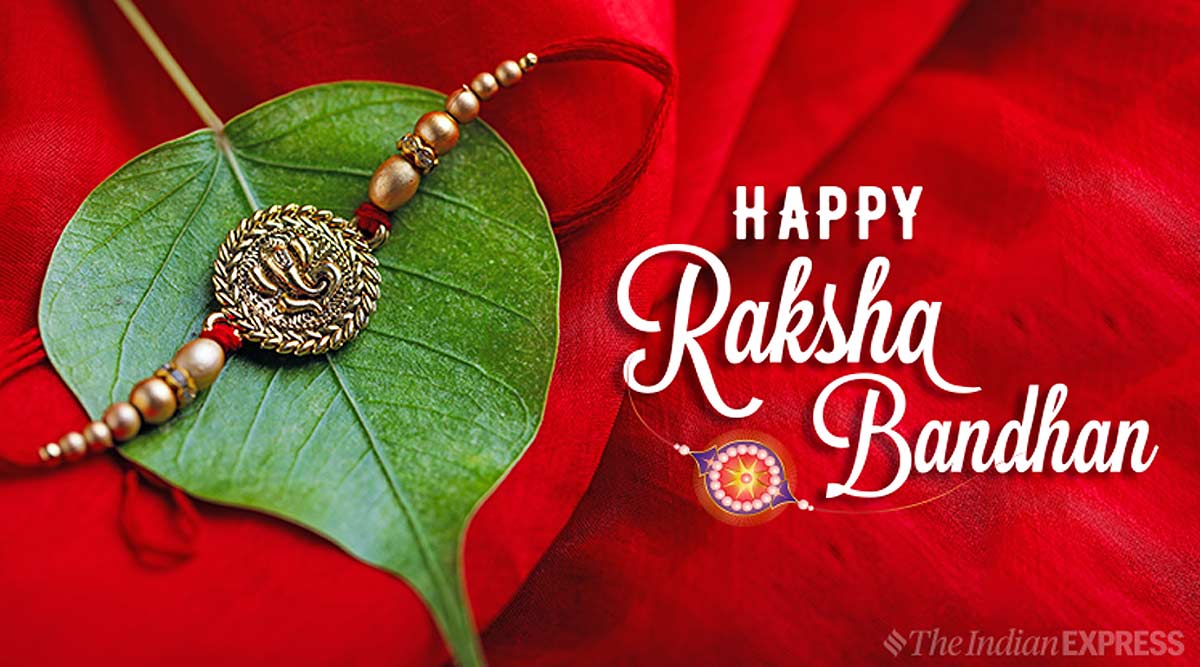 3rd August is Rakhi 2020, a traditional Hindu festival celebrated in Multiple parts of the world including India (Suburb of Nepal), Nepal, and basically everywhere around the world where Hindu communities exist. The festival is marked by sisters tying sacred amulets, also called "Rakhis" around the wrists of their brothers – a sign of protecting them symbolically while the brother gets the same responsibility of protecting his sister while at the same time giving a gift to her.
The term Rakshabandhan literally translates to "Bond of Protection" and from early Indian mythology, that has been the significance of the festival. Even though there is a fair share of variation in the celebration of this festival, I will only be talking about what it means for the general population. This year, 2020 has been a blessing for a lot of people in terms of this festival, majorly students who believe Rakhi is a day when they will get "Brother Zoned", and this narrative has gained a lot of attention in popular culture. But is the significance of Rakshabandhan just limited to that?
Before going into the main story, I'd like to give an outline of why I despite not having any religious views am so awed by this festival in particular. So like a lot of other people, I don't have any siblings and cousins stay too far away to physically tie a Rakhi, so that would effectively make Rakhi a pretty bland affair for me right? Wrong! Every year my parents and grandparents would tie a rakhi on me, along with neighbors and a few friends in my all-boys school during the junior years – from some of who weren't Hindus.
Rakhi 2020 – Myths and Anecdotes
This went on till the point where I thought this is the norm everywhere and only recently did I learn that it is something that's, for the most part, restricted to my home state of West Bengal. So what happened that added this beautiful gesture within the millennia-old ritual in the state?
Through the pages of Mythology, we get to know that Rakshabandhan has been celebrated for a very long time now and yes, it has been predominantly Female – Male thing for the most part. (Did you know, Porus the king got his wife to tie a Rakhi to Alexander in return for her husband's life?) But it is certainly not where the beauty of this festival ends. A lot of us have been fed the Chapter on the Partition of Bengal (1905) in History/Civics which was withdrawn in 1911 but very less was taught as to why it was canceled by the British Raj who was at the height of their power at that time?
The Bard of Bengal, Rabindranath Tagore played a very important role at that time. As the British were practicing their policy of Divide and Rule on the basis of religion, especially to break the spirit of Bengali nationalism that was at that point the biggest threat to the British Raj, which resulted in the country going through a stage of religious intolerance between the two massive communities.
As the law of Partition of Bengal was passed in 1905, Rabindranath Tagore used this festival to go around tying the Rakhis around everyone he saw without caring for any religion. Greatly moved by Tagore's gesture, a huge amount of people in Bengal, mostly Calcutta, Dhaka, and Sylhet, also took up the call of brotherhood among different communities and the virtual wall of hate that was created was smashed down in the one simple gesture by one person.
As more and more people started to look beyond religion and took up the call for humanity, the British plan of divide and rule failed and the Partition was called off in 1911. Sadly though 36 years later the division did happen, but that does not dilute the fact that one simple gesture kept the country together during one of the toughest periods in Indian history.
This is just one of the many times when festivals showed that they don't belong to any particular religion but is instead a way for uniting people for a good unified cause, perhaps the reason why religion came into being in the first place. Today's scenario is not too different from religious intolerance growing all over so like what happened over 100 years ago, we can prove that humanity will prevail over religious differences. We can be together and work together for the benefit of everyone, because all of us has the responsibility of making the world a better place.
The ritual of tying Rakhis to everyone around is still extremely predominant in Shantiniketan, Where Viswa Bharati University founded by Rabindranath Tagore is located and this tradition is followed in many other communities across Bengal and I particularly consider myself lucky to have been bought up in the midst of this beautiful celebration.
So go ahead, tie rakhis to everyone you care for and if you cannot tie them physically due to Corona measures, send them to everyone you care for virtually and make the world a little nicer place for yourself and everyone around you. Happy Rakshabandhan!