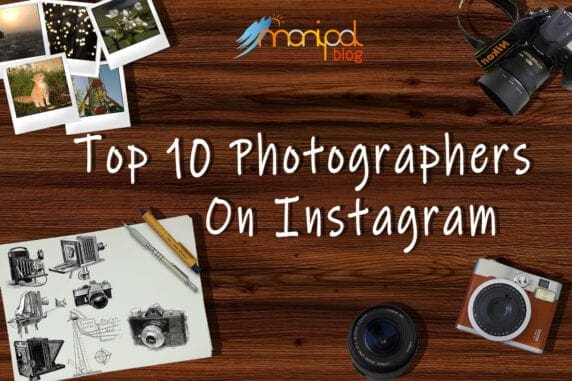 The art of capturing moments through a viewfinder is widely celebrated across the globe, from monochrome to vivid colors, we have been awestruck with photographers clicking pictures that make us look at the world from a completely different point of view. The feeds of Photographers on Instagram, provide us with instant inspiration to improve our skills.

We also advise you to read the article which describes which graphic designers to follow on Instagram. After all, designers, like photographers, create very beautiful things that arouse interest. These brilliant lensmen listed here will inspire you to take snapshots without the hassle of having expensive gear. The picture they click, talk about basic rules of photography, lighting, and composition. 
Steve McCurry is an American Photographer and Photojournalist, one might recognize his work "Afghan Girl" on the covers of National Geographic magazine, which recently made rounds on social media which had cropped controversy about it. 
Images by McCurry show intense emotions, colors and gives you a wide understanding and inspiration on street photography. 
Masters of photography, a well-known website among photographers has a paid masterclass session with Steve McCurry where he teaches you the art of storytelling through photography.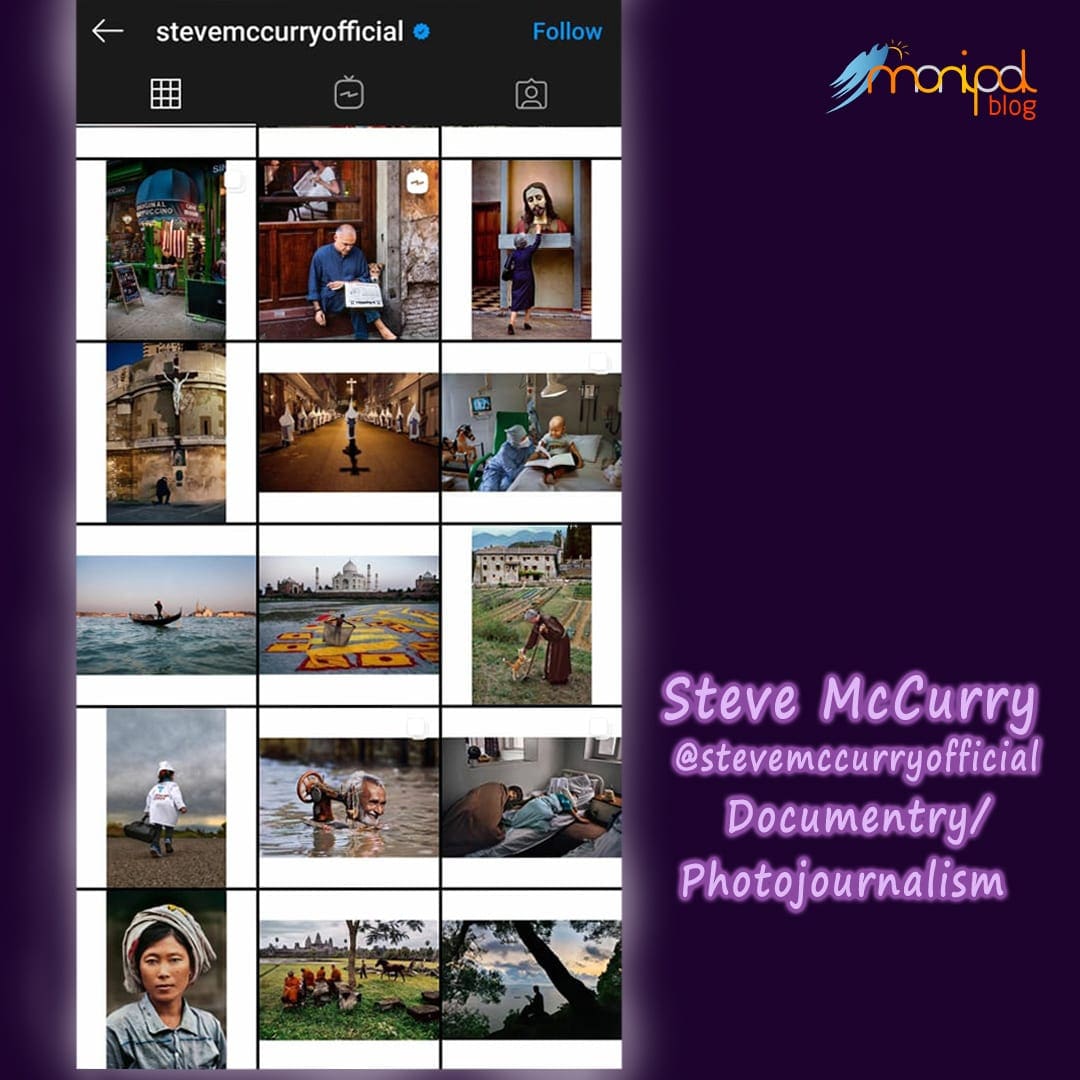 Popularly known by the name Audi, he is now a travel photographer. Auditya Venkatesh specializes in perfectly timed photos and one can see them on his Instagram account. He also has a website called "Auditya.com" which is filled with creative images ranging from architecture to animals. 
His gear not only consists of a DSLR but his phone also. Auditya frequently shares tips to click pictures with a phone and teaches you photography with the "Indian jugaad system". 
Stacy Kranitz was listed by TIME's magazine as the top photographers on Instagram in 2015, her photos portray raw human life, be it emotions or suffering they are shown in the light they are supposed to be seen. 
Stacy hails from Kentucky and has been documenting the life of marginal communities from Appalachia for the last 10 years.  Her work talks about daily struggles, history, and lighting composition.
She is well known as Human rights and street photographer; she is also freelancing as a photojournalist. 
Nirav Patel is an Indian origin photographer who was raised in the united states, he is an engineer who later found out that his passion lies in photography. He specializes in clicking pictures in an artful, contrasting, and expressive way it is also known as fine art portrait photography.
One can check out his portfolio at "Niravpatelphotography.com". He is famous for his work as a wedding photographer and his latest series "The art of storytelling" revolves around photoshoots of pre-wedding and wedding day shoots. 
 Yamashita is a photojournalist based in America, best known for his work with National Geographic magazine, he is also a published photo magazine author and famous for his book "Zheng He". 
He has been working with NatGeo since 1979 and since then has scaled the length and breadth of the world traveling for capturing frames after frames. He was also awarded as the best historical documentary for his film "The Ghost Fleet" in 2006. 
Dewam Katole is an Indian origin, small-town Flat lay artist, he is currently working as a photographer for a Realme, which is a Chinese phone company. Dewam uses a Canon 200D, a beginner DSLR, and his smartphone to click flat lays. 
His picture composition, lighting structure, and minimalism is well appreciated by the photography community, he is currently a grad student pursuing engineering. 
Jimmy Chin is one of the most versatile men behind the lens, his creative montage and pictures are inspired by scaling mountains and being adventurous. His Instagram is filled with snow-covered elevations and rocks wrapped around a blanket of clouds. 
He is also a photographer for the National Geographic channel, The North Face, and an Academy Award-winning film director for his documentary in 2018. 
An Indian food photographer and food stylist who will go out of his way to create pictures visually so appealing that one might rush to Zomato to book their next order. Abhishek specializes in tabletop photography. He not only is one of the top 10 photographers on Instagram but, has a great feed and also tricks and tips mentioned. 
After being in the corporate world for over 15 years his love for clicking pictures took him to follow his desired hobby, he is now a full-time commercial photographer. 
Asa Sjostrom is a human equal rights and women and children activist who conveys the message through her photographs, her portfolio website "AsaSjostrom.com" has all her street and documentation featured. 
She has won numerous awards in this field and strives to create awareness and educate people about numerous social issues. Asa has an eye to captures moments that can change the world and one must follow her. 
Anushree Fadnavis is one of the few Indian photographers who won the Pulitzer, for covering the Hong Kong riots as a part of the Reuters team. She was also featured in NatGeo Covershot.
As she hails from Mumbai her Instagram feed is filled with pictures from the local train, all from her phone. Every picture seen on her feed has a story worth a million words.  She makes my list of Top 10 Photographers on Instagram at the 10th place.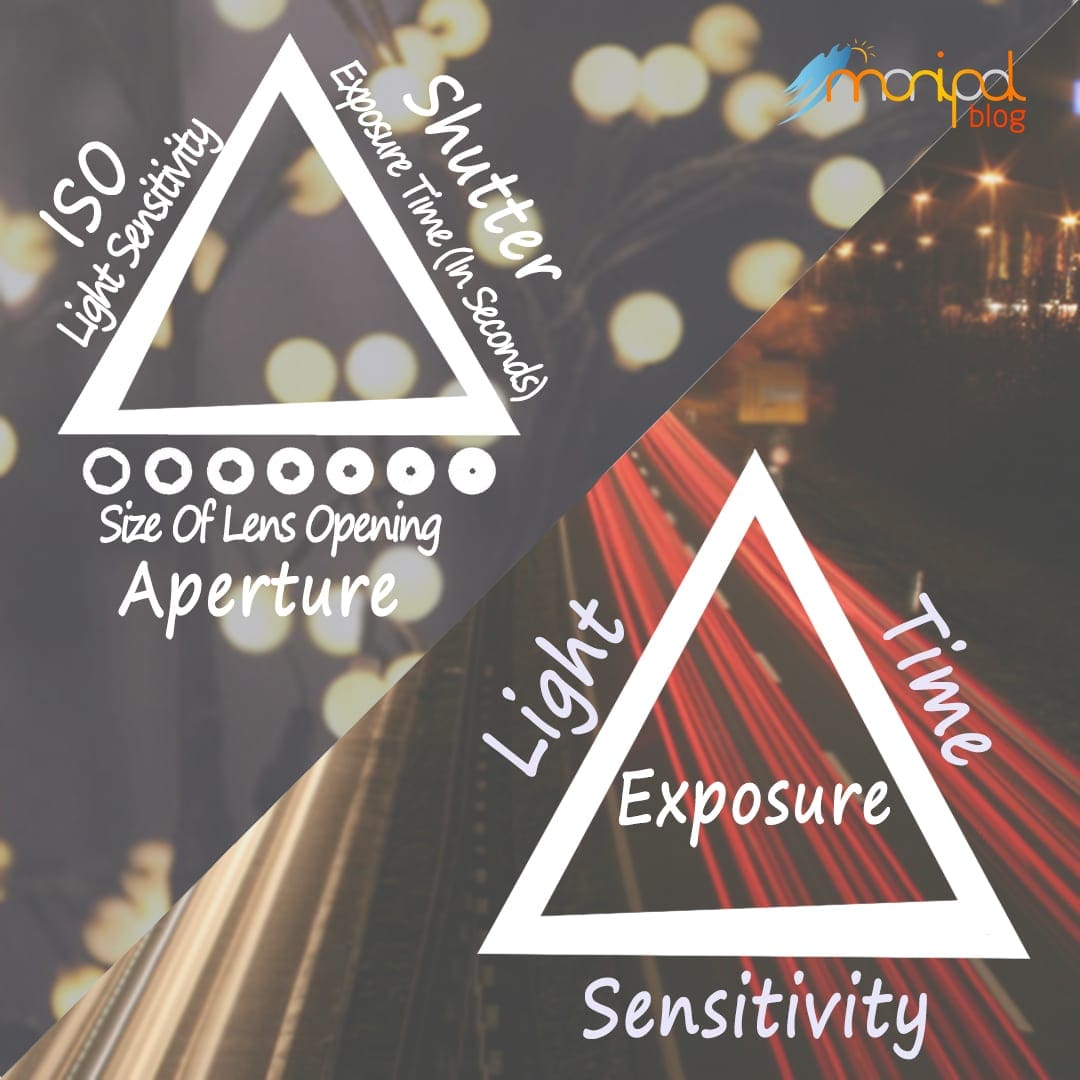 The internet is filled with well-known to underdog photographers on Instagram who have a story to tell of and about the human race. These 10 people behind the lens have caught my eye as a budding photographer.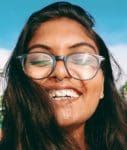 About the author – Sana is a Writer, theatre artist, photographer, and a chai enthusiast. She scribbles and makes poetry too.
Featured Image and Article by The Wilderness Live Team