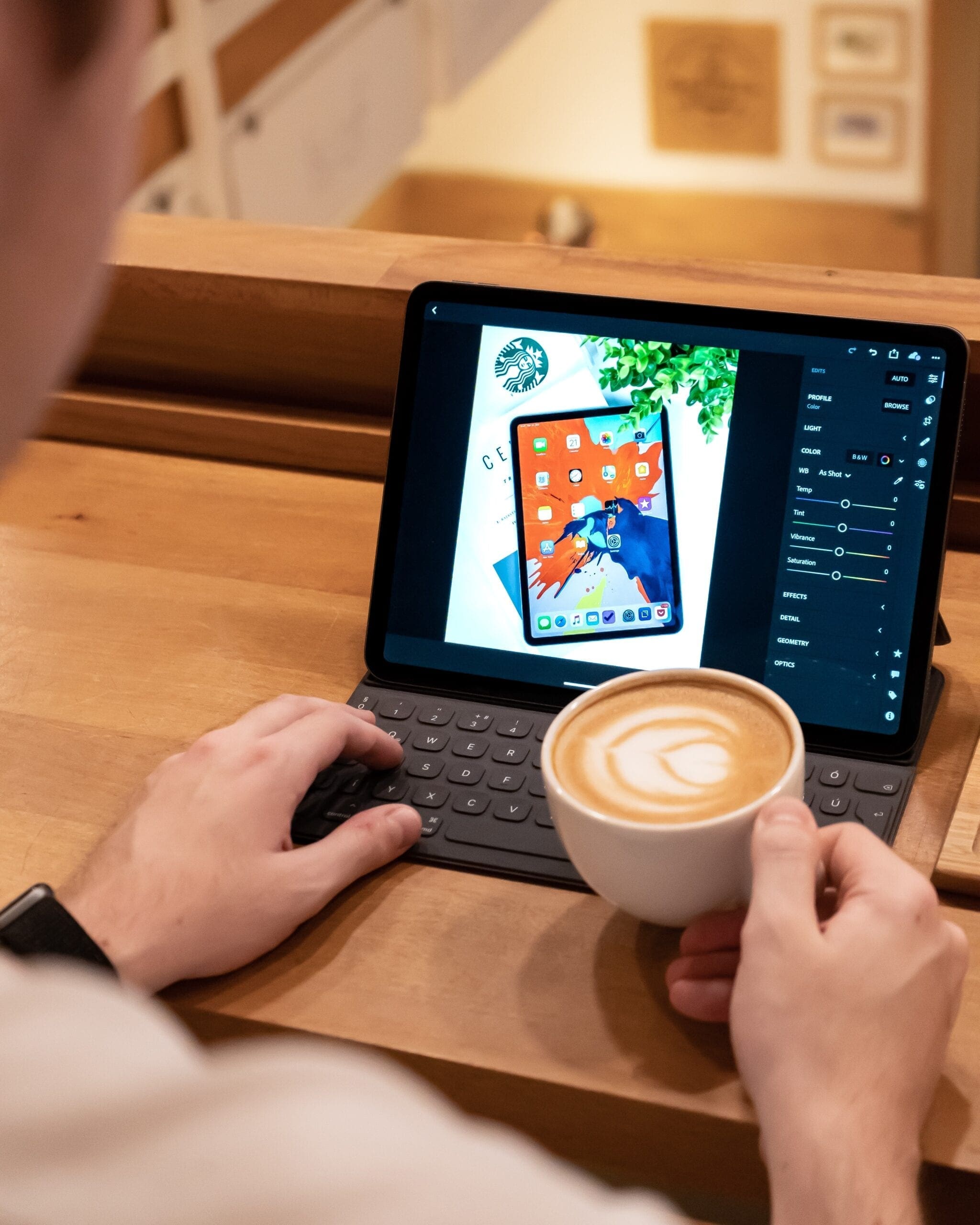 Millennials and GenZ's have always been fond of taking pictures every day, such as the food they're eating, the drinks they're having, the weather, the latest fashion, and almost anything under the sun. They always keep each other up to date with their finds and activities through their photos.
Though social media platforms have offered several features to enhance your photos before posting, they sometimes come in presets that can't be edited. You either get stuck up with a dark brown sepia effect or a pixelated grayscale image. Level up your photos by using the best editing software used by professionals today.
Adobe Lightroom
Adobe Lightrooms is one of the best picks among photographers today. Though people often see tutorials of these used in a PC, it also has a mobile version. This free photo editing software will let you edit, view, and organize photos just by using your smart devices.
It has all the editing functions you will ever need in a photo editing app, such as adjusting the temperature, tint, saturation, and more! Adobe Lightroom also has a wide selection of presets and filters that you can use in just a tap!
Adobe Lightroom's built-in file management system is to die for! Plus, it easily syncs your images to your devices. The mobile version also offers extensive editing features, unlike other free apps.
Adobe Lightroom can be used on both Android and iOS devices. However, the cloning and healing feature is only available on premium software. It also comes with limited graphic stickers and photo collage options. Its 1 TB cloud storage is only available on a paid subscription costing $9.99 per month.
Apple Photos
Apple users, rejoice! Apple also has a photo editor that you can use on your mobile devices, and it's free. It has basic editing tools that provide several image adjustment options. Moreover, Apple Photos comes with most Apple devices and includes searching functions and image cataloging.
Just like Apple itself, Apple Photos gives us a sleek interface for easy use. Since it's a program dedicated to iOS users, you can easily sync your edited images quickly and easily on your Apple devices.
However, this free photo editing app only has a few filters and preset options, unlike most editing software available on the market. It is considered as a basic photo editing tool by several photographers and social media influencers today.  If you're a fan of using several presets, Apple Photos is not for you.
Capture One Pro
Working on Capture One Pro is like using any Adobe photo editing software. It provides a wide range of editing features, such as enhancements and cataloging tools, similar to Adobe Lightroom. You can experience a seamless raw processing time for your photo editing activities.
Capture One Pro is also one of the best photo editing tools that offer a long list of preset effects, which you can also adjust with just a few taps. It also has local adjustments like layers and masks, giving you a similar feel of how photographers improve their works.
Unlike the previously mentioned photo editing apps, you can only use Capture One Pro for free in their 30-day trial period. After that, the photo editing app will cost you $20 per month. But don't lose interest in this exquisite app. You can also use it at $180 a year or do a one-time payment by purchasing the software at $299!
Darktable
Adobe has definitely inspired many photo editing software available online. Darktable also works like Adobe Lightroom. This open-source online photo editor works similarly to professional software without spending a dime! Unlike other photo editing apps, it doesn't have a premium version to unlock other extensive photo editing features.
For a  dupe of Lightroom, it has a better UI, which means you can redo and undo your editing several times. You can add your images for editing in its library before you even start editing them. One of its best features is it supports most image formats like JPEG and RAW files. You can also play a lot with editing using their presets.
Despite its stunning UI, if you keep repeating actions on your photo editing in a matter of seconds, the tool crashes, causing inconvenience to its users. Moreover, it only comes in with basic image enhancement features, which is also preferred by many social media users for its easy use.
DxO PhotoLab
Free photo editing software shouldn't just come with the essential features. DxO PhotoLab only offers the best functionalities that even professional photo editors adore. You can make local adjustments and make use of its remarkable adjustments like perspective corrections and raw tools.
DxO PhotoLab also comes with many presets and effects for you to choose from. This software also gives you a basic folder browsing experience, making it easy for users to locate the files they need to edit. It contains professional-grade tools like noise reduction and color-correcting features. On top of that, DxO PhotoLab has a clean interface.
But all good comes to an end. You can only use the photo editing app for 30 days within the trial period. But with its incredible tools for editing, it's definitely worth it to purchase the software. You can choose the Essential Edition filled with the standard photo editing features or go pro with the Elite Edition.
Takeaway
Don't limit yourself to the primary photo effects and tools from Instagram, Facebook, Twitter, or messaging apps. Developers have brought photo editing to the palm of our hands, become a photo editing virtuoso with these photo editing apps!