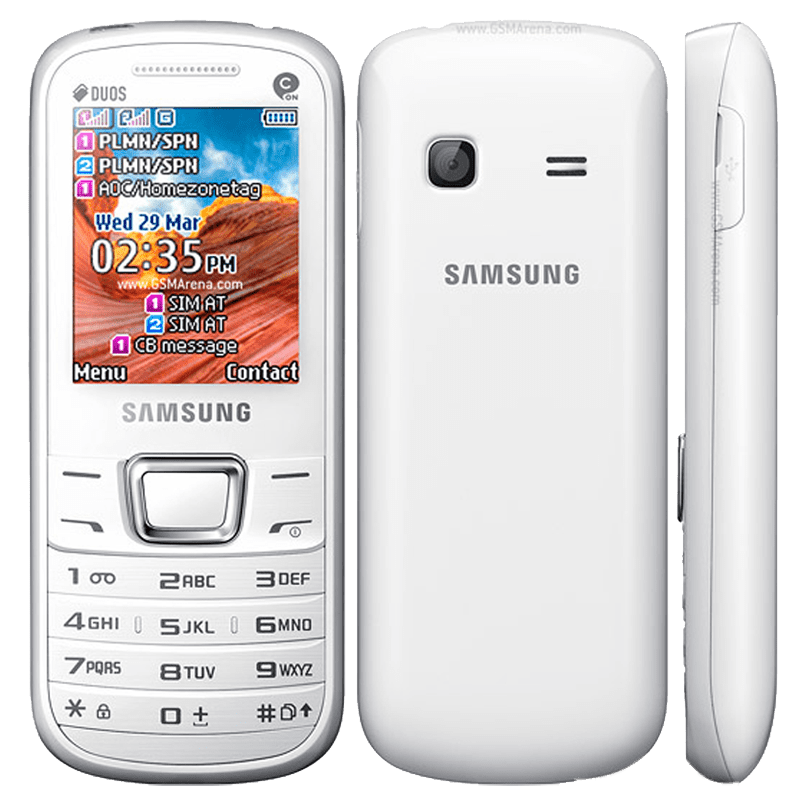 Samsung is the number 1 mobile manufacturer from South Korea and has rapidly advanced its quest to be the number 1 mobile phone manufacturer in the global market. What started as an electronics company, Samsung Electronics, 2003 was a watershed year. It was in this year that it successfully positioned itself as one of the world's best mobile phone manufacturers. Many were calling its mobile phones as "the Mercedes of mobile phones." Few would deny the claim that Samsung has achieved remarkable success in the global market.
One of the success factors of Samsung mobiles is their innovative designs and functionality. The company developed unique but user-friendly designs that were closely integrated with innovative product concepts, allowing it to launch many first-in-the-world mobile phones.
Today Samsung manufactures mobile phones that range in cost from a few hundred rupees to high-end smartphones that cost as much as a scooter. Here I list the most popular Samsung Mobiles available in India that cost less than Rs.5000.
1. The Samsung Guru 1200 (Rs.499 to Rs.1150) – The Samsung Guru is a compact phone with none of the frills associated with the smartphones that dominate the market today. It has an anti-dust keypad which is designed both for utmost usability and offers a dust-resistance surface that keeps your handset clean and as good as new. The phone comes with a torch-light, MP3 ringtones, Call and SMS features. In other words it is a great basic phone, with excellent battery backup, easy to use, and best suited for robust handling.
2. Samsung Metro E2252 (Rs. 2960 to Rs. 4000) – Samsung Metro E2252 is a dual-SIM phone with 2 inch TFT LCD display. It has a VGA camera with video recording capability. The phone offers Bluetooth , and USB connectivity for data transfer.This handset sports 1000 mAh Li-Ion battery. The storage capacity of the handset can be extended till 32 GB via microSD card.The phone has FM radio. Samsung Metro E2252 offers native Facebook and Twitter apps, and easy Email setup. For the price this is an excellent mobile. Battery life is decent and stays for 2-2.5 days.
3. Samsung Metro Duos C3322 (Rs. 3000 to Rs.3500)– A great phone for anyone who does not like spending big amounts on Smartphones or anyone who is looking for a secondary phone along their Smartphones. This phone feels a lot sturdy and does its job perfectly! The battery provides enough backup for two days with average usage. However, the glossy back of the phone is easily prone to scratches, fingerprints and smudges. The 2 megapixel camera is pretty good at taking still photographs for the price but the video recording is pathetic. The metallic front panel makes the phone look much more elegant and attractive. Overall, this an average multimedia phone which takes you back 7 years before when such phones ruled the market.
4. Samsung Z1 (Rs. 4800 – Rs.4990) – Performance of this phone is really good. Though the camera is a 3MP, still picture looks like from a 5MP. Only disadvantage is that this is the first smart phone from the Samsung stable that runs the Tizen OS and thus has limited apps in the marketplace to download. Internal Storage is 4GB from which 2gb occupies by system.
The touchscreen is great. There is no option for auto brightness adjustment though. The user interface is good and some apps can be moved to the SD card.However if you have gotten used to Android phones, this may not be for you.
5. Samsung Galaxy Star Pro (Rs. 4700 – Rs.5200) – Galaxy Star Pro is an upgrade to Samsung's Galaxy star. This is a budget device,so as you can expect it comes with a lot of flaws. If you are looking for a good budget android smartphone, this is the phone for you. Not going into specifics here (like only 2MP Camera, no 3G) because it's a budget smart phone. This phone is good if you are not going to use any applications additionally.Memory 512 MB and 1 GHz Processor is completely not enough as of now in the technology world.