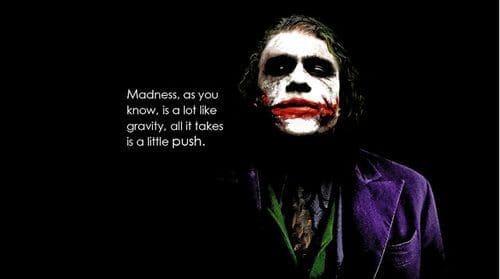 Many tourists hesitate to visit China because of its reputation as a strict and repressive place. But if there is one city that you could call the exception to the rule, that would be Guangzhou. It's the perfect place in China to mix business with pleasure. For quite some time now, Guangzhou has been one of the most progressive and cosmopolitan cities in China.
Tsing Tao and Zhu Jiang are the two most famous Chinese beers to order, and they're available everywhere in Guangzhou. They're great tasting light beers in their own right. Now, if you prefer a foreign brand, Carlsberg tops the list. That's because there's a major Carlsberg brewery in the city, so don't be surprised to find countless Carlsberg taps in bars.
If you're new in town and are absolutely clueless about the city's night life, pick up a copy of That's PRD, a popular monthly English magazine that's features reviews and news about the leading bars, pubs and restaurants in town. It's absolutely free and readily available at most top-flight hotels and lounges.
Here's a run-down of the best places to drink and while away the night in Guangzhou:
Overseas Chinese Village
Located right beside Holiday Inn Guangzhou, this venue is actually comprised of a row of six or seven bars standing side by side, each one two stories high. Each of the bars has its own unique theme. Drinks are relatively pricey, ranging from around ¥40 and up for a beer, but it's a popular place to meet and mingle with the expatriate community.
Hooley's Irish Pub and Restaurant
Located within the Bing Hua Hotel 2 Tian He Bei, Hooley's is probably the most famous pub in Guangzhou. From Thursday to Saturday, this true-blue Irish pub offers guests all types of live music, whether its rock, jazz, folk or pop. Meanwhile, soothing piped in music fills the air from Sundays to Wednesdays. Chef Rob, one of the city's best-known culinary chefs, specializes in a wide array of Irish, Italian and fusion cuisine. Telephone number is 13560231914.
The financial district of Guangzhou, the capital of Guangdong province, at night.
The Cave
Located at the Zhu Jiang Building basement on 360 Huanshi Dong Lu, the Cave is another well-known expatriate haunt. The resident DJ dishes out pop, discoe and trance music all night long. Later in the night, erotic dance performances heat up the dance floor. Drinks start at ¥30. Telephone number is 020 8386-3660.
Gipsy King Bar
Located right across The Cave on the other end of Zhu Jiang Building is an underground bar that resembles, you guessed it, a cave. But instead of bats, this cave has a colorful array working girls floating around. The bar is an interesting vantage point to watch the night's action, which usually starts around 10pm. Gyrating solo dancers dominate one end of the bar while lively group performances rule the other. Drinks start at ¥30. Telephone number is +86 020 8387-5177.
Sleeping Wood Café
Located right beside the Holiday Inn (with another branch along Pearl River), this laid-back bar and restaurant is an ideal venue to relax and unwind after a hard day. During happy hour (any time before 8 p.m.), the delectable pint-sized Tsingtao draft beer is sold at half-price, so you can wash your worries away twice as fast. The bar is well-stocked with all kinds of drinks and western food is a-plenty. As an added bonus, all the waiters and waitresses speak English. Drinks are reasonably priced at ¥25-30 a pop.
Tang Club
Located at 1 Jianshe 6 Malu, this is the place to visit if you've got money to burn. No other venue is more expensive than the Tang Club. This is where the beautiful people hang out. it's the place to see and be seen. Their live band plays some of the meanest rock and roll in town. The regulars are mostly stylish expatriates and well-to-do local wannabes. The cheapest drink starts at ¥50.
Strange Brew
Located at 103 Ming Yue Yi Lu and just a short walk away from Ramada Hotel, Strange Brew has created quite a following thanks to its tasty burgers and cheap beer, particularly, Paulaner and Tiger. This joint is owned by three Canadians who have a unique style all their own. Telephone number is 13450227140.
Other Notable Drinking Spots
Among the other noteworthy bars and pubs in Guangzhou are the Hill Bar, located across Garden Hotel just outside of Baiyun Hotel; Paddy Field Irish Pub & Restaurant, located at the back of the Garden Hotel and renowned for serving some of the best western food around; Lucy's Cafe Bar, located along the Pearl River, beside the White Swan Hotel, where food and drinks are reasonably priced; Sky Bar, located beside Holiday Inn and famous for its Brazilian food.