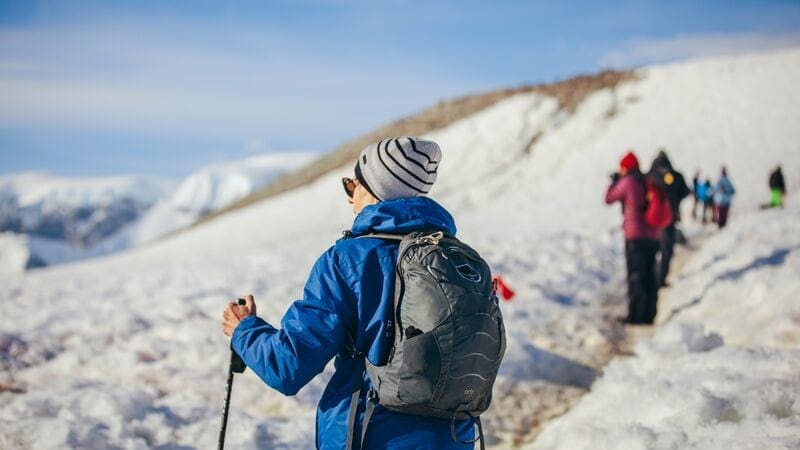 The excitement of adventurous travel is a completely different feeling. The fresh energy to visit a new place, making a mind to click a lot of new pictures and visiting every spot there is. However, what happens all before this, is the ultimate thing called packing.
Knowing how to pack is one thing but knowing how to pack for different trips depending upon the requirements is a completely different matter. Often packing depends on what kind of trip you are going on, whether it is an exhilarating trek to the mountains or a relaxation trip to the beaches. 
While trips can be of many types, this ultimate guide will help you to pack like a pro for your upcoming adventurous trip. When heading on an adventure, the most essential thing you need is a backpack!!. Whatever kind of adventure traveler you are, backpacking is an art that you must know.
Anticipating what the place would be like or what the weather there would be like, you always stuff all the stuff in one single bag with extras that have no certainty of being used. One of the first things you should do is, ask yourself a question "Is this essential?" when packing if you're unsure of something, then probably you do not need it.
The rule to remember is that always pack things that are of multiple-use, in this way you save space, as well as the stress of packing, becomes less.
Not just backpacking, this guide will also come in handy for suitcases for air travel too. Don't forget anything and happy traveling!!
Make a Checklist for the Adventure
Prior to your trip packing, make a list on paper or on your phone of all the things that you need to carry with you. Keep the list close to you and keep on adding things that pop in your head and that you find important. Making a list will help you in keeping a track of all the items that you need and later on any addition or deletion can be done easily with the help of it. 
Clothes
Of course, no one forgets to carry clothes, but the way you pack them makes a lot of difference. Clothes take up most of the space in your luggage, whether it is a backpack or a suitcase, it becomes difficult to adjust. There are a lot of ways to pack in a space-saving manner. Packing in layers can be one good option, layer packing is when you pack a few high-quality clothes which you can layer on to keep yourself warm. Another way is to make a clothes capsule.
A cloth capsule is when you pack cloth that can be worn for multiple uses or can be mixed and matched with other clothes. It becomes a real space saver. There are several videos that you can refer to if you have a large number of clothes and very limited space to pack. 
In an adventurous trip especially, make sure to pack your clothes in such a manner that they are favorable to the climate of the location.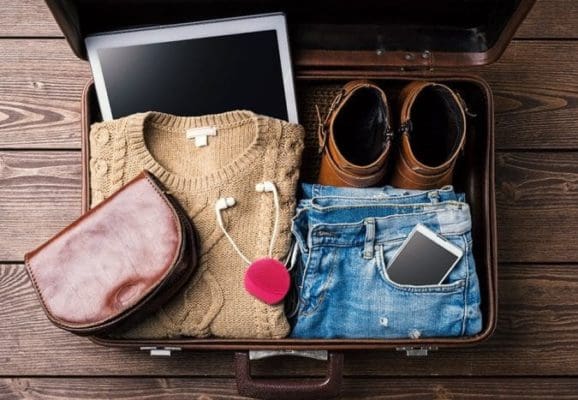 Outdoor/Adventure Gear
While there are some standard items that are needed for any adventurous trip, however, certain outdoor gear is more specific to the kind of adventure that you have planned to do. For example, tents for camping are essential for your safety. Just like this different adventures require different packing and therefore pack according to your needs.
Yet, a night hike, river crossing, bungee jumping- these are the things you never know may arise while you're traveling. So, don't miss out because you don't have the gear for it. Here are some staples for every adventure that you must carry with you. 
Rain Jacket or Raincoat
Daypack
Headlamp or torch light- for night adventures
Water Bottle 
Compass
Swimsuit 
Waterproof bag
Bandana or a Headwear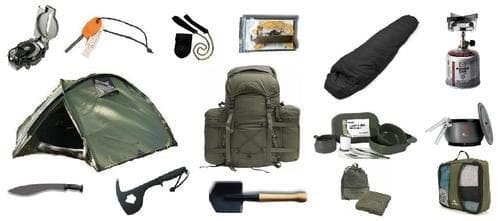 Toiletries
There are two ways to carry toiletries when going on an adventurous trip. First, to save up more space you can buy toiletries at your destination. Second, if this is not the case and your itinerary requires you to move around all the time, then toiletries are essential.
The best way to carry toiletries is to keep a travel size toiletry kit. These kits are travel friendly and perfect for adventurous trips since they do not take a lot of space. They can easily pass through airport security checks and have enough quantity to last for a week of travel. 
Some of the trekking/hiking friendly toiletries include-
Hanging toiletry bag- comes in handy when you have to go to a wet room bathroom
Paper soap, loads of it
Quick-dry pack towel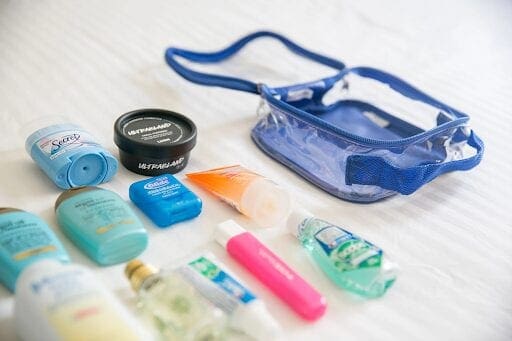 Wallet/Purse
When going on an adventurous trip make sure to bring as much cash as possible. At times there won't be ATMs available for withdrawal and at times of emergency only cash comes in hand. 
Make sure to take a scan of all your credit, debit, and ID cards from your wallet. A digital record might help in cases of emergencies.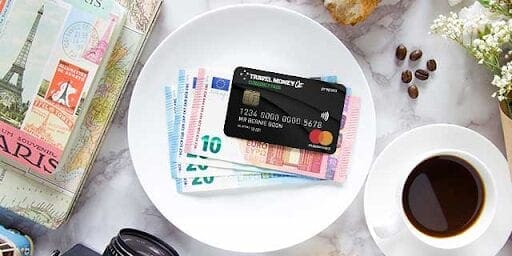 Electronics
Entertainment is a must when you are on a journey that is overnight or has long halts. Always remember to carry plug adapters or power banks. In today's time, nothing is worse than your phone battery dying out in the middle of your trip. Also, remember to keep a waterproof zip bag for your electronics in case of emergencies.
Footwear
When going on a hike or any other adventure sport, appropriate footwear is a must. Try to carry a waterproof shoe or a shoe that is suitable for trekking/hiking or any other rough adventure sport. A good quality shoe always goes a long way.
Medicine
It is always good to have some medication with you while traveling. Carry painkillers or allergy tablets for those long road or flight journeys.
The first aid kit comes in handy, especially when going on a trek. You can also buy first aid kits online. 
Other than that, mosquito repellent, sunscreen, lip balm, and other such stuff can be kept according to your need.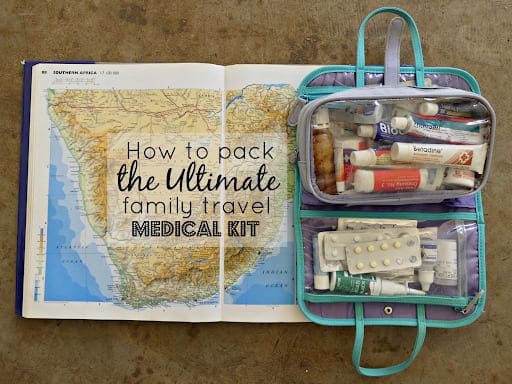 Snacks
Bringing food along with you will help in times when you are at a deserted place with nothing but plants and mud. Snacks and more snacks are always welcome on any trip. Do remember not to leave the wrappers behind though!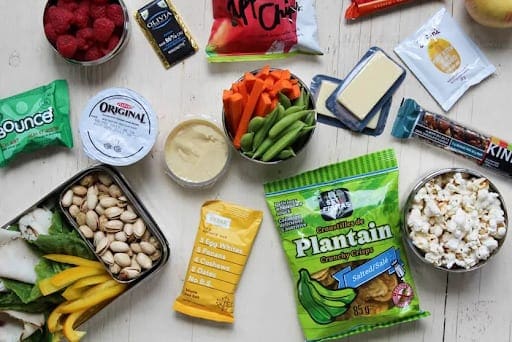 Compartmentalize
Carry a laundry bag or a separate plastic bag to keep the clean clothes away from the dirty ones. Storing them in a separate compartment of your bag will help you in staying clean and also make room for more things like souvenirs. 
It completely depends upon the traveler whether they want to keep any extra item or not. Any extras can be used while traveling and can also be for the use of others.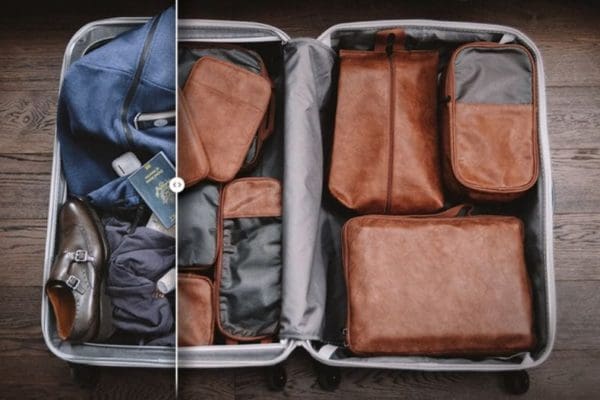 Going on an adventure means heading in a direction that is completely unknown. Packing for such travel can be a difficult task. But instead of worrying, take a deep breath and take one step at a time. You just need to be organized with a calm mind and you are all set to go.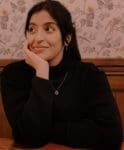 About the Author: Devaanshi is a humanities student with an absolute love for traveling and everything related to it. Cooking and Writing are other fields that interest her.