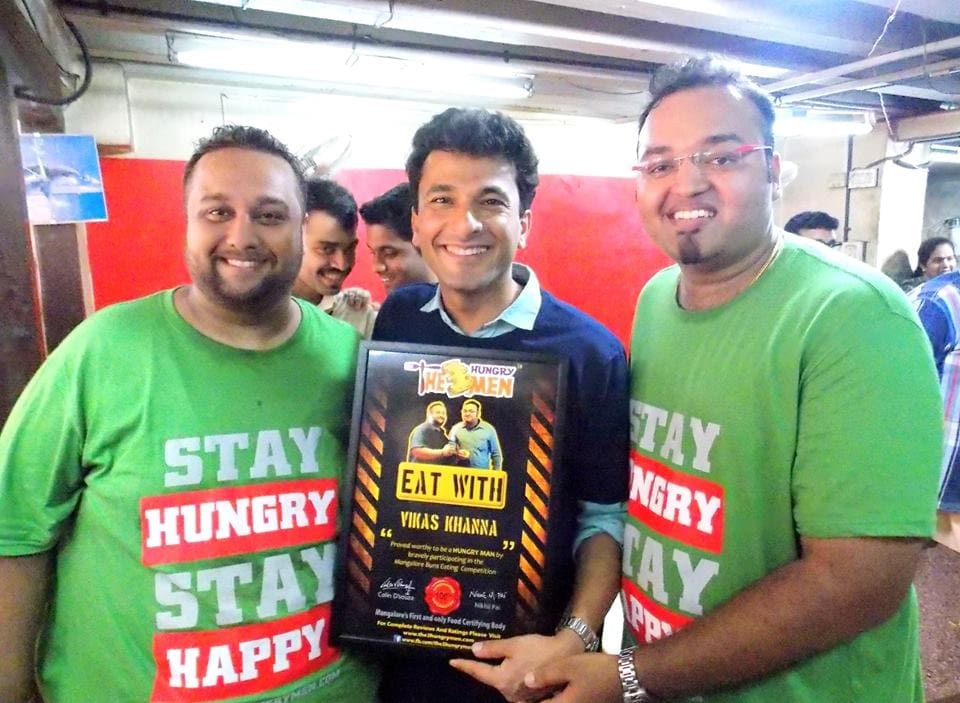 Last week, we published the interview part 1 with "The 3 Hungry Men". Here's part 2 of that interview, about the big break of the dynamic duo Mr. Nikhil Pai and Mr.Colin d'Souza (The 3 Hungry Men) on the show "Twist of Taste" with renowned Chef Mr. Vikas Khanna on Fox Traveller.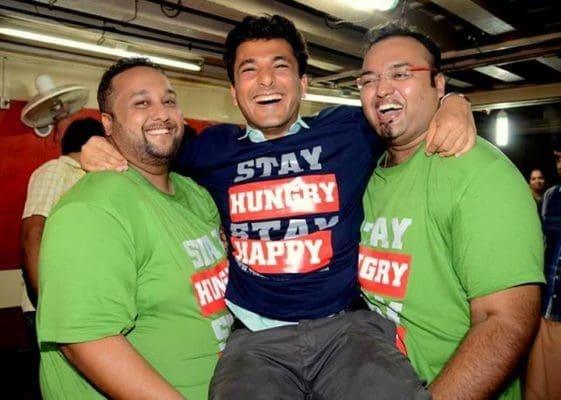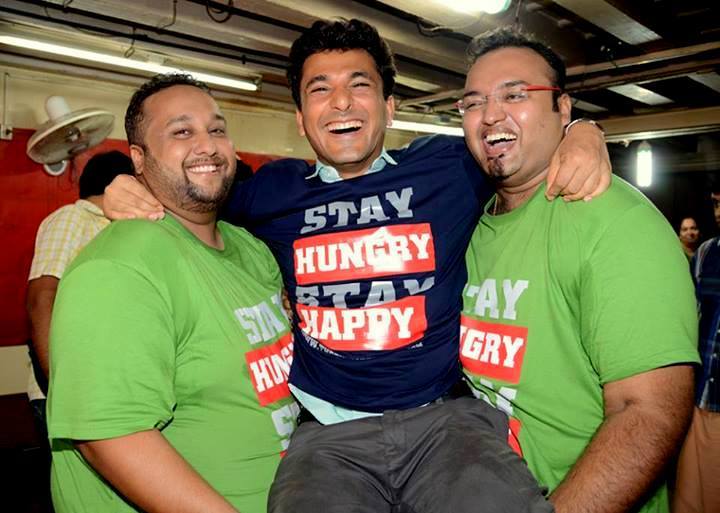 Mr.Vikas Khanna is an alumni of WGSHA, Manipal. He established SAANCH, a cultural festival gala, to bring together various foods and traditions from different parts of India. He has worked for the Taj, Oberoi, Welcomgroup, and Leela Group of Hotels and with some of the most influential chefs in the world, including Gordon Ramsay, Bobby Flay, and Jean-Georges Vongerichten.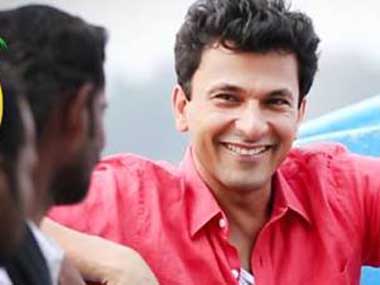 He currently hosts a show called Twist of Taste on Fox Traveller, where he travels along the Indian coast, giving his twist of taste to coastal curries. For the segment on Mangalore and Udupi, he sought our own 3 hungry men to help him eat his heart out. Here's how-
MB Mangalore: How did you know you would be featured on a "Twist of Taste" episode?
3 Hungry Men: We got a call from our Mumbai friend, a hotelier. He said that he got a call from the production team of "Twist and Taste" that they wanted people to show them around Mangalore and Udupi for the episode on Karnataka, and he recommended us. The next call we got directly from the production team itself. We never expected to share the screen with Mr.Vikas Khanna; we always thought the production team wanted guidance. But we were curious, and on the next call, we did ask if we would be coming on TV, and when the reply was positive, it was like a new feather added to our hungry caps! It was happening.
MB Mangalore: So what happened next? Tell us more about how was the whole thing done?
3 Hungry Men: We got that call 3 months before the episode's shooting. The production team came here and did a background check of a list of places in Mangalore and Udupi. We took them to all those places and enjoyed doing so.
MB Mangalore: When did you actually meet Mr Vikas Khanna, then?
3 Hungry Men: We were not allowed to talk to him before the shoot day. So basically, on the day of the shoot, we actually interacted with him.
MB Mangalore: How was it working with him?
3 Hungry Men: It was such a great experience meeting him. Usually, celebrities talk amicably on camera while not so much fun off the camera, but Vikas was different. He was so humble and down-to-earth. Once we talked to him,  he opened up to us, and by the end of the shoot, it felt as if we had been friends for ages. We even had an impromptu eating competition with him; none of us knew of it before the shoot. It was about who could eat the highest number of Mangalore buns. But Vikas took it so sportively. It was so much fun with him!
MB Mangalore: How did you find the whole shooting process to be?
3 Hungry Men: For our segment about 4 minutes of that episode, it looks so easy to watch on television, but it is a long process. It took 6-7 takes to get the right shot. We filmed it on Car Street, and in the morning hours, the place is busy with trucks and lorries. So, due to that noise, we had a little hiccup while filming. But in the end, it felt very enjoyable and satisfying all together.
MB Mangalore: Amazing indeed. So, what's the next big thing you guys plan to do?
3 Hungry Men: It felt great to be on TV so soon, earlier than we expected. We are planning exciting things. But we'd prefer everyone find out when it's ready. For that, you need to stay tuned to The 3 Hungry Men!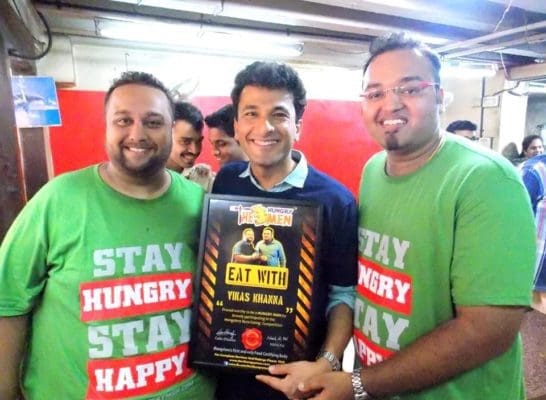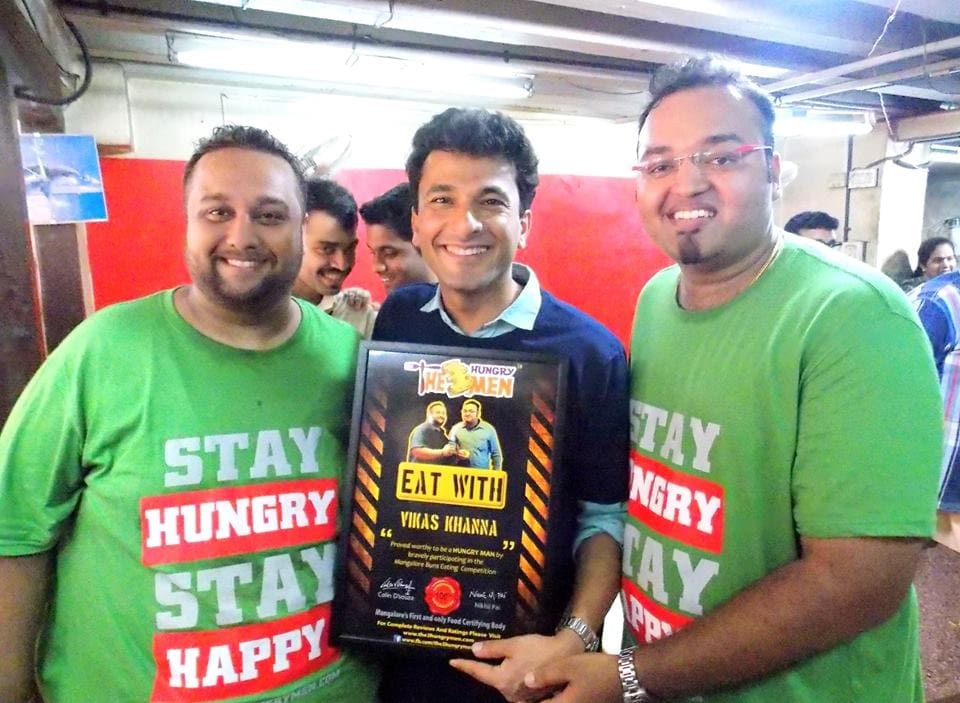 You can check out their segment on the "Twist of Taste" here. Stay hungry. Stay happy!
This article was co-authored by Lydia Miriam Abraham and Kalyani Parvathy, who helped me do the interview. Check out the Travel Section of MB Mangalore for their excellent articles on travel.