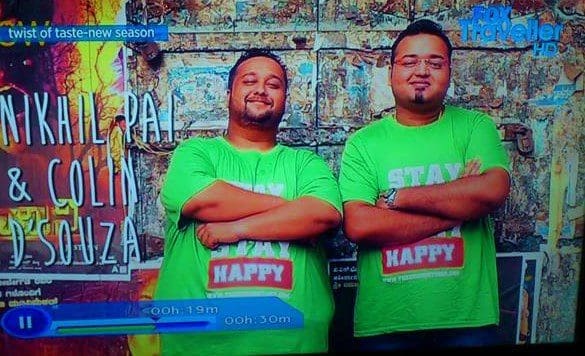 Hello folks ! What's up this weekend ? Planning to try a new restaurant ? Well think no more,  just visit "The 3 Hungry Men "! In case you don't know them, here's a brief introduction of this dynamic duo ;).
The 3 Hungry Men are actually  two wonderful gentlemen Mr.Nikhil Pai and Mr.Colin D'Souza who are foodies at heart! And not to forget their immense love for  traveling around the world, meeting new people, exploring varied cultures and trying out new cuisines. But that's not all, apart from all that, they are really talented people in their own fields of excellence.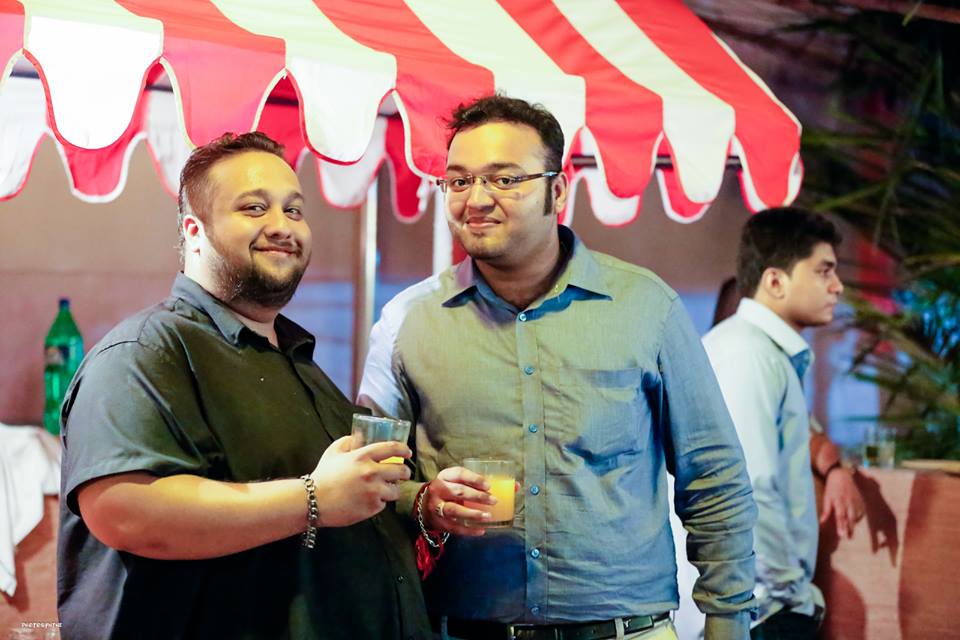 Nikhil is one of the indisputable cartoonists of Mangalore who is the official Illustrator at bqdoha.com and the CEO/Designer/Artist at Pixel Labs. He spent most of his life in Hyderabad until he came to Mangalore to pursue higher studies a few years back. Colin was in the Cyber Crime Branch in Pune and is currently pursuing his degree in psychology, here in Mangalore. He can make the toughest person to crack up on his jokes and make you eat till your heart's content! Together they also organize eating competitions, more to the benefit of the participants. 😉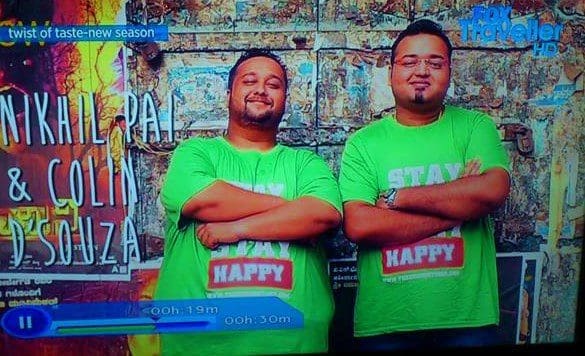 The 3 Hungry Men is their brainchild which was born out of their love for good food. Three years on they've been reviewing the eating joints, hotels (and everything in between) of Mangalore, Manipal and Bangalore and to great success!
We had the privilege to meet them for an interview at Ocean Pearl where they treated us with the best dishes of the 5 Star Hotel and turned it into an evening filled with mesmerizing tastes and lots of laughter. Here's a part of that interview :
MB Mangalore: So, how did you two meet?
3 Hungry Men: (Nikhil) It all started with me  wanting to buy a Royal Enfield Thunderbird and I saw Colin's Thunderbird at the college parking area. So I went up to him and asked him about where he bought it from and everything. And now he's who I think of  first when ever I plan any trips. We make great traveling companions as well!
(Colin) Initially we actually didn't see much eye to eye, but like all stories;  the people you hate at first tend to be your closest friends later. So here we are.
MB Mangalore: How did it all come to The 3 Hungry men?
3 Hungry Men: (Nikhil) When we came to Mangalore we explored all of it, had gone on trips, visited all the exotic places and by 2 years we knew all of Mangalore. And frankly, we were a little bored of it by then. We love eating good food, we started trying out all the food joints in Mangalore and after months of playing with the idea, finally came up with our own blog. We gave our reviews on the places we ate at and saw that it garnered a lot of interest. Thanks to the people who read and appreciated it (would really like to thank all my friends both on social network and life)." The 3 Hungry Men" is a well-liked website today!
MB Mangalore: How do you review any hotel/eating joint? What's your technique?
3 Hungry Men:(Nikhil) See we don't give reviews of any eatery on our 1st visit. We first go ourselves, send our friends a months later and then again go there with our family. We observe it long term and  only then  give our reviews.
(Colin) That also gives us the opportunity to try out most dishes on the menu. This way we can recommend what's the best/ specialty of any place.
MB Mangalore:How do your parents feel about your reviewing ?
3 Hungry Men:(Nikhil) My dad doesn't directly tell me how he feels. But when I'm not there, he appreciates me. Parents are like that, for both me and Colin.  They feel proud about what we do, but they won't tell it to us. Lest we become big-headed.(laughs).
MB Mangalore: Which was your favourite trip together ?
3 Hungry Men:(Colin) Recently, it was our trip to Malaysia. We had a lot of fun over there. We had this whole trip all within 40k, does it get better than that? We went to many places there, walked a lot, took metros. Had an amazing time.
(Nikhil) It was amazing to see their culture. And we even found a restaurant which served big delicious chapatis and free beautifully flavoured dal (lentils) along with it. And a lot more delicious Indian dishes.
Next week we'll be releasing the part 2 of the interview, their big break! They featured on Fox Traveller in Vikas Khanna's  "Twist of Taste". Exciting indeed! Stay tuned for part 2 and till then, check out www.the3hungrymen.com !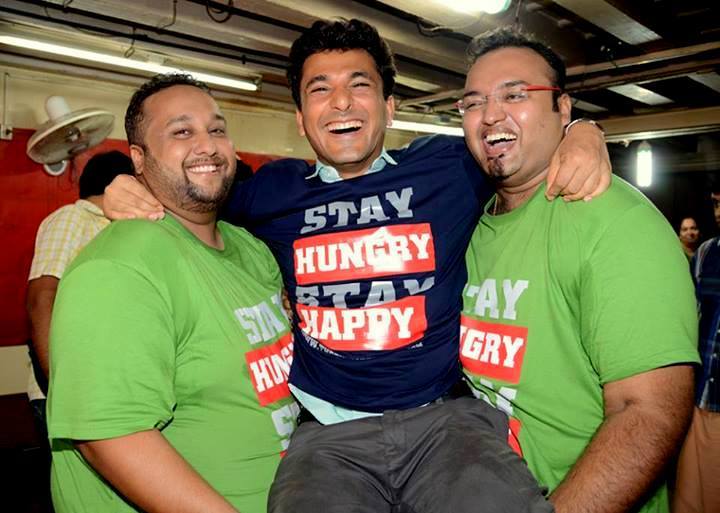 This article was co-authored by Lydia Miriam Abraham and Kalyani Parvathy who helped me do the interview. 🙂 Check out the Travel Section of MB Mangalore for their beautiful articles on travel.