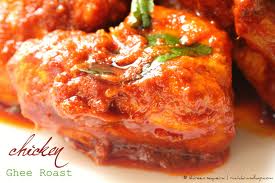 "There is no love more sincere than the love of food."
                                                                    ― George Bernard Shaw, Man and Superman
It's high time that we reveal the next part of 'Mangalore diaries'- the much awaited and the most requested blog for "food lovers" is finally here! So guys, brace yourselves because we are going to take you through some of the gastronomical wonders, mouth-watering delicacies and of course the choice dishes in Mangalore which you just can't afford to miss while you're here.
Staying away from home, we all miss our home-cooked meals. 'There is nothing tastier than mom's cooking!' is a saying, which every hostelite or anyone for that matter, who is staying away from home, would like to shout out from the rooftops because it is indeed a dictum. Well, I have some good news to all our freshers out there and those who are planning to stay here for a while that the food in Mangalore can serve up to be the crème de la crème, which means the best of the best!
So, let's have a fiery start with one of the most popular dishes in Mangalore- The Chicken Ghee Roast!
The Chicken ghee roast- tangy, spicy and mouth-watering- is a must-have when you are here. The ghee is indeed the heart and soul of the dish. You can smell and taste it with every bite. Nevertheless, the flavor imparted by the ghee is not at all overpowering and you will find yourselves craving for more.
Here is a brief note on how to cook it!
You have to marinate the chicken in curd, turmeric powder, lemon juice and half a tsp of salt for a minimum of 2 to 3 hours or you can keep it overnight in a refrigerator. Dry roast the red chillies for 2mins. Now, roast some fenugreek seeds, cumin seeds, coriander seeds, cloves and peppercorns in 2 tsp of ghee for 2-3 mins. Allow it to cool. Next, grind the roasted red chilies and spices along with garlic and tamarind to a fine paste and keep it aside. Heat 2 1/2 tbsps. ghee in a heavy bottomed vessel. Place the marinated pieces along with the marinade and cook for 20-22 mins. Remove the sautéed chicken pieces and drain the remaining liquid into another bowl. In the same vessel, add the remaining ghee and the ground paste. Sauté on low to medium flame for 8-9 mins till the ghee separates. Add the chicken pieces and mix well. Add the left over liquid and jaggery and cook on medium flame for 4 mts. Add salt to taste and mix. Reduce flame, place lid and cook till the chicken is cooked and you have a thick coating of the masala to the chicken pieces. Remove lid and roast the chicken for 2-3 mins. Turn off the flame and serve. You can garnish it with curry leaves and serve it with ghee rice.
And voila! Your dish is ready!
One of the other reasons why I love this dish is because it is the perfect dish to have during the rainy weather in Mangalore.  It is available in almost every restaurant. So, if you are on the hunt for some exotic cuisines I suggest you make a pit-stop in Mangalore and relish the distinct flavors that the place has to offer.
It is indeed my food haven!
Well, that's it for now! To know more about the food and restaurants in Mangalore, do check out our blog as we will be updating it every day! Moreover, share your 'food experiences' by sending your article or reviews to me, the column editor –[email protected] or to [email protected].
Happy blogging guys! 🙂